The Paint Shade Bobby Berk Recommends If Exterior Greenery Is Affecting Your Wall Color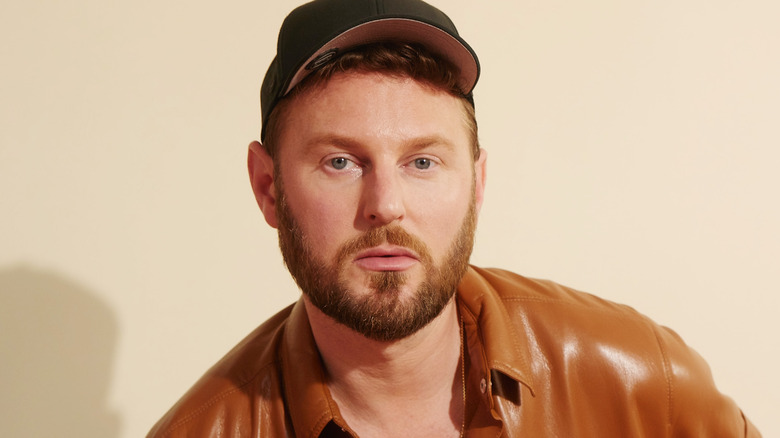 Corey Nickols/Getty Images
Having lots of natural light in a room is a blessing. However, sometimes it can be a curse when you're picking out paint colors. When a lot of green foliage grows outside your window, it can bounce an unexpected green tone into the space, especially during peak sunlight hours. Next thing you know, your clean white walls have developed a green cast that makes them adopt the hue of a sickly sour apple. While this paint color problem can be tricky, "Queer Eye" star Bobby Berk has a solution to everything under the sun. 
"Sometimes the exterior landscape can alter the visual appearance of a paint color due to the reflection of light," Berk replied to a tone-troubled fan in a Washington Post Q&A. If the natural light in your room tends to have a greenish-yellow cast due to outside foliage, Berk recommends that you opt for something more saturated than a basic off-white and instead look for paint colors with reddish undertones. A room with too much yellow or green light needs a muted, peachy neutral. Learn more about how Berk says pink tones can balance a room and the specific paint shade he loves from Benjamin Moore. 
Lean into pink undertones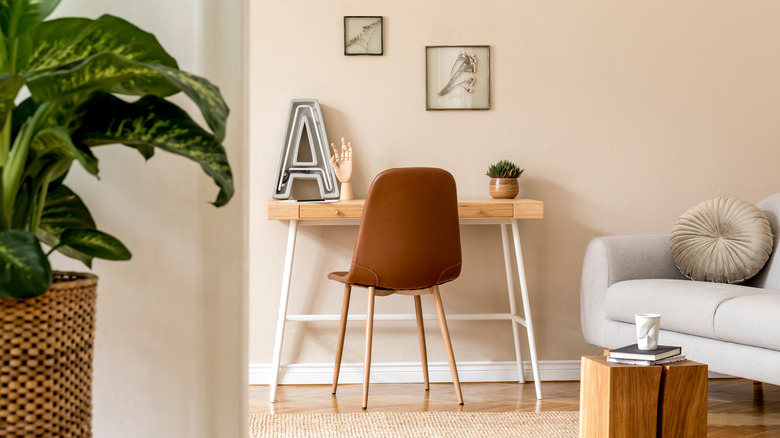 Followtheflow/Shutterstock
As an interior design genius, Berk's suggestions are often backed up by theory. When you mix tones from opposite sides of the color wheel, they cancel each other out — a central principle of color theory used in art and design. Therefore, the best way to neutralize green tones cast from the foliage outside is to choose a paint color with subtle red undertones. "I would opt for a warmer [tone] with pinkish or red undertones that will minimize the green tones from the landscape outside," Berk explained in the Washington Post reader. "Edgecomb Gray is a very nice warm gray tone." That said, it's wise to steer clear of paint colors with a yellow or blue undertone, which can make the light look even more green. 
Some other great warm pink, peach, or red-toned neutral options by Benjamin Moore might include Early Sunset, Rose Accent, or Country White. These and other colors may look boldly pink on their sample cards. However, remember that they will look different on your walls — especially when balanced with the exterior greenery. Finally, spend plenty of time deciding on a color, especially for this tricky room. "You'll want to view the color at different times of day, from different angles, and even in different weather and lighting conditions," Berk writes on his website. Of course, a simpler solution could be to hang semi-sheer curtains to help mute the bright green leaves shining through.