Good Bones' Karen E Laine Explains Why Proper Landscaping Is Crucial When Selling A Home - Exclusive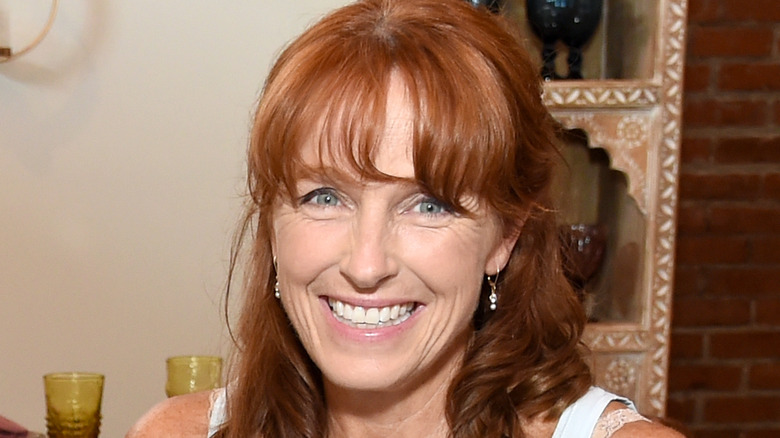 Michael Kovac/Getty Images
When you decide to put your home on the market, a lengthy to-do list may rush through your head. Sellers often feel the need to deep-clean their home, reduce visual clutter, freshen up the wall paint, and even hire a professional to stage the home. According to Karen E. Laine, star of HGTV's hit series "Good Bones," sellers could be neglecting the most crucial area for making a first impression: the yard. 
"Landscaping is the first thing that tells a potential buyer whether or not anyone cares about the house," Laine said in an exclusive interview with House Digest. "You don't have to spend a lot of money to let people know that [you] paid attention to everything that a potential buyer might need, starting with what kind of curb appeal does your house have."
In the interview, Laine offered some of her best wisdom for giving your home the "Good Bones" treatment, including a special emphasis on landscaping. Her advice boils down to one big question: "When you walk up to it, are you happy to see it?" Here's what Laine had to say about beautifying your yard and why landscaping is so important to making a sale. 
Good landscaping is a green flag for buyers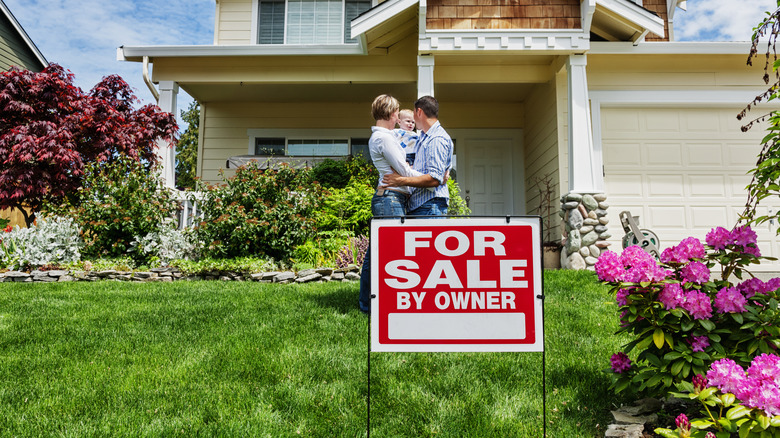 Jhorrocks/Getty Images
One of the oldest tips for home sellers is that you want buyers to picture their lives within the home. However, you don't want them to imagine doing chores. If the yard looks bland or messy, your visitors may create a to-do list in their heads before they even walk through the front door. According to Karen E. Laine, this can make the whole place seem off-putting. "Landscaping is crucial," Laine told House Digest. "You can have a great-looking house, but if it's surrounded by overgrown shrubs, or weeds, or trees that need to be pruned, it makes it unattractive and [buyers] don't want to deal with it."
Laine also explains that good landscaping can provide substantial environmental benefits and connect people with nature. Aspects like these make the property more appealing to increasingly eco-conscious buyers. "Landscaping can create habitats for animals. Landscaping can decrease soil erosion. It can decrease water runoff," Laine explained. "There are a lot of environmental aspects to your landscape. It can not only help make your home more beautiful and more enjoyable and create shade for when it's hot, it can help the world be a better place. Why wouldn't we all want to do that if we could?"
New episodes of "Good Bones" air at 8:00 p.m. ET on HGTV and are available on Discovery+ the same day.