HGTV's Mina Starsiak Hawk Has One Rule For Mixing Texture In Her Good Bones Reno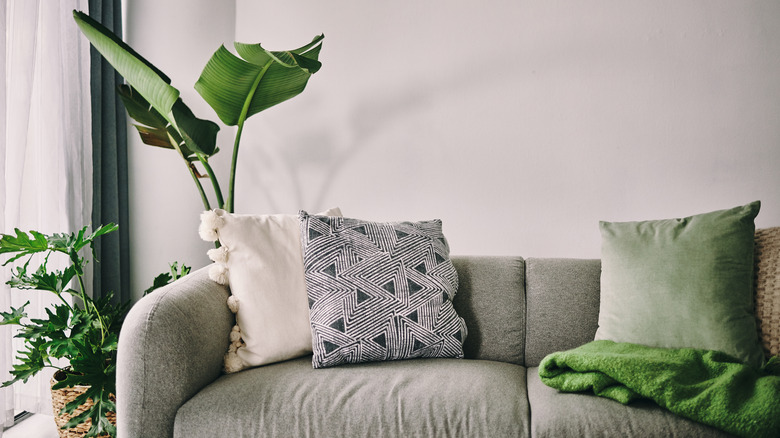 Delmaine Donson/Getty Images
HGTV host Mina Starsiak Hawk regularly creates stunning rooms on her popular series "Good Bones." The seasoned renovation and design expert offers a wealth of advice for styling beautiful spaces, no matter which room of the house. When it comes to mixing and layering textures in a way that makes sense and avoids being too overwhelming, the process can be confusing. The key? Sticking to a palette of three to four colors that are repeated throughout the space while employing numerous textures (via HGTV).
A living room designed by Starsiak Hawk is a perfect example, which showcases a beautiful space with rich tan, cream, and caramel shades in all manner of materials, including wood, jute, leather, linen, cotton, and boucle. The effect is polished and full of depth, with the variation in shades and textures offering much more than many rooms decorated entirely in neutrals. By repeating the chosen shades in numerous textures, the room looks cohesive without being too busy or overwhelming the eye.
Texture and color
Mina Starsiak Hawk's approach is perfect for putting together a room from scratch or deciding which new textures and materials you'd like to add to existing pieces. The all-neutral room benefits particularly from an abundance of textures since the colors alone can often seem drab and one-dimensional. While an all-white or cream room can seem cold, it can easily be warmed up by adding more luxurious textures like fur and velvet.
The designer's approach is not limited to just neutrals but can be applied to any range of colors and hues. Try creating a room built around an array of monochromatic fabrics and materials, such as a mix of various greens or shades of rose, pink, and plum. Or use various textures in complementary colors on the color wheel for a bolder take. Because the colors are repeated in various areas of the room and in various materials, the eye will travel easily between them and feel polished and intentional.
Adding drama with texture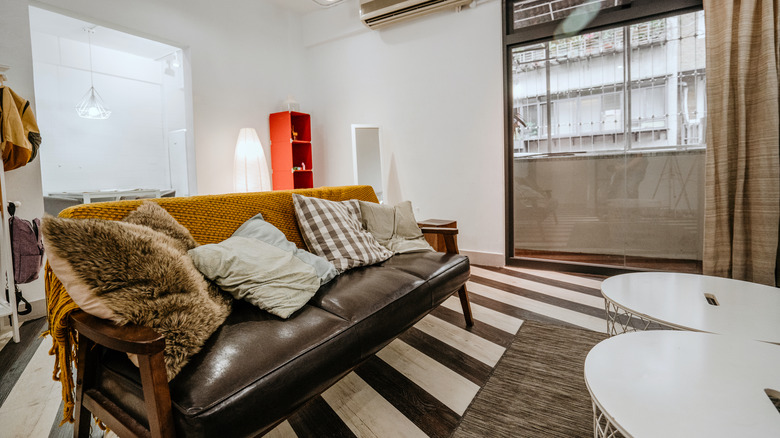 Mixetto/Getty Images
Textures are a great way to experiment with materials that guide the aesthetic of the space. For more natural rooms, try materials drawn from nature like wood, sisal, and bamboo for furniture and accents while using more rustic textiles like woven fabrics, linen, and fur. For glam-styled rooms, use more luxurious fabrics like velvet, beaded textiles, and satin.
Even with a limited palette of three to four shades, as Starsiak Hawk suggests, you can create drama and interest in any room by juxtaposing unlike textures. A sleek velvet sofa can be made more casual by using more rustic and woven fabrics on its throw pillows. A fur rug adds both a layered natural touch and grounds a space. Combine a mix of metal accents and wood pieces for an industrial vibe, or use manmade materials like glass and marble to add sleek layers in a modern style room.