The Unique Water Feature HGTV's Christina Hall Has In Her Backyard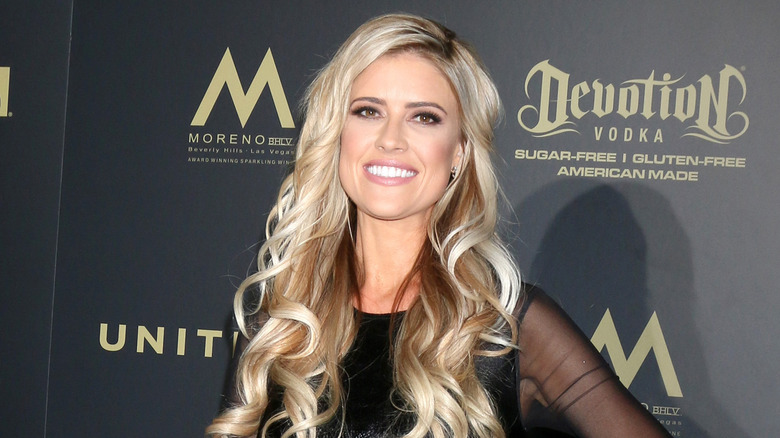 Kathy Hutchins/Shutterstock
We may receive a commission on purchases made from links.
Christina Hall, star of the HGTV show "Christina on the Coast," has shared many of the cool details of her own coastal property, but one intriguing feature of her backyard is, quite literally, very cool. Hall and her husband, Joshua Hall, installed an ice plunge into their outdoor space, adding a level of luxury that most folks only find at a spa (via Instagram). Part of the outdoor spa-like retreat designed by Christina Hall, the ice plunge is a creative addition to the relaxing home concept.
An ice plunge is essentially the opposite of a hot tub. Instead of having a relaxing warm soak in your backyard, an ice plunge provides you with a refreshing dip into ice-cold water to soothe your muscles. If you're a fan of cold water plunges (or if you simply wish to have a wide-ranging spa experience in your backyard), you can follow in the interior designer's footsteps and install your very own at-home chilly experience.
Getting your own ice plunge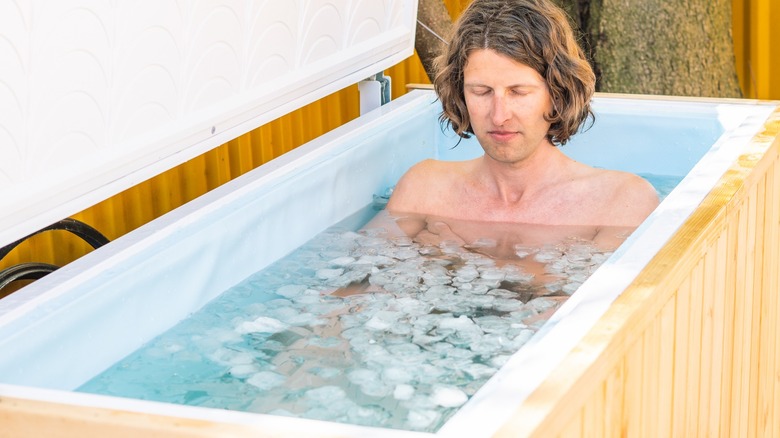 Michele Ursi/Shutterstock
While you could DIY an ice plunge with a portable bathtub, your best option for a quality ice bath experience is to get an insulated cold tub that you can install in your backyard. Cold baths are available for a relatively wide price range, so you should be able to find something that works for you, regardless of your budget. Folks looking to invest in a premium ice bath similar to the one Christina Hall has should check out the tub from Plunge, currently available for $4,990. This might sound pricy for a bath, but this product has some valuable perks. This fully insulated tub can chill water down to 39 degrees Fahrenheit — no ice cubes necessary — and uses a combination of ozone, filtration, and water circulation to keep your ice plunge sanitary. Plus, there's no plumbing involved, so all you have to do is fill it with regular tap water, plug it in, and you're good to go.
If your ice plunge budget is on the smaller side, don't worry: there are plenty of small ice baths that give you a decent cold plunge experience. One popular inexpensive ice bath is The Cold Pod from Amazon, a small, low-tech insulated tub designed for sitting or dunking, available for less than $200. You'll have to make your own ice water, but once you fill the tub, you can look forward to a satisfying and chilly plunge.