Nate And Jeremiah Reveal Which Room Is Most Important To Update During A Home Reno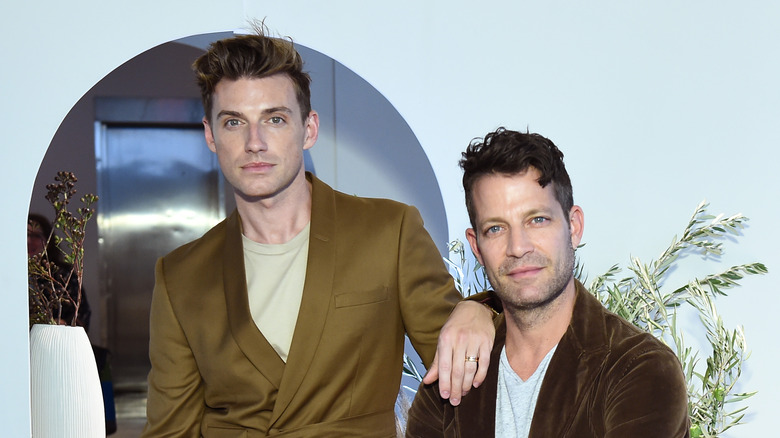 Ilya S. Savenok/Getty Images
Nate Berkus and Jeremiah Brent are known for their stylish remodels of clients' homes on HGTV. But, they also chronicle their own triumphs and obstacles in the evolutions of the homes they share with their children. The design expert duo knows how to get the maximum impact from renovations, as well as how to know when to let go of certain elements when necessary to make room for the new. This is especially true in kitchens, and both designers agree that this is the most important place to direct your efforts if planning a renovation or selling a property.
Kitchens are often the heart of any home, and likely the place where the homeowners will spend significantly more time than others. Brent and Berkus describe the importance of small changes that can add a lot of impact, as well as the importance of not rushing the process. Brent tells Elle Decor, "My biggest pet peeve is rushing. For the last 15 years, especially on television, design has been about creating a space like a weekend warrior. You finish a space, flip it, and move on. There's a shift now. People want to create a space that feels like them — one that's deeply rooted in their personality. That's important. Your space is an opportunity to tell your story and showcase your experiences. That's why I think every material — down to your faucet — needs to serve a function and feel personal."
Small changes with big impact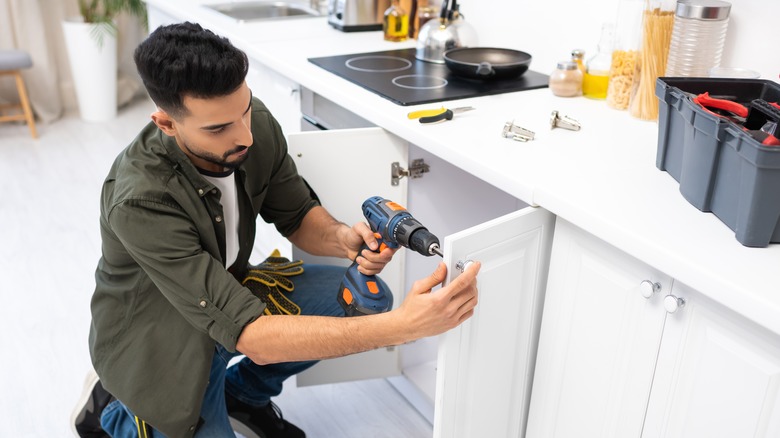 LightField Studios/Shutterstock
Making your kitchen a functional and liveable space can help boost its functionality and make day-to-day tasks easier. Plus, it only takes small touches to create a big impact. Swap out your island light for a brighter one that expresses your style and helps you prep food more easily. Or, boost the look of your cabinets with new hardware that looks stellar and makes accessing them more enjoyable. Brent tells Elle Decor that the kitchen is just as important a place to add personal and individualistic touches, saying, "Everything doesn't have to be utilitarian. It can actually be really beautiful and functional, which is what I love."
If you're selling a home, the impact of a kitchen remodel is often one of the biggest attractors, with outdated or ugly kitchens both impacting the ability to sell a home and affecting the purchase price. Many future owners want kitchens to be mostly move-in ready, with little to do besides unpacking their own dishes, cookware, and furniture. While costly remodels may not be in the budget for many sellers, even small kitchen upgrades, such as painting and changing out old hardware for more on-trend designs, can have an enormous impact. Often overlooked elements like lighting can also make a huge change to how a room looks and feels, even if you cannot renovate more extensive things like countertops and flooring. 
Larger kitchen transformations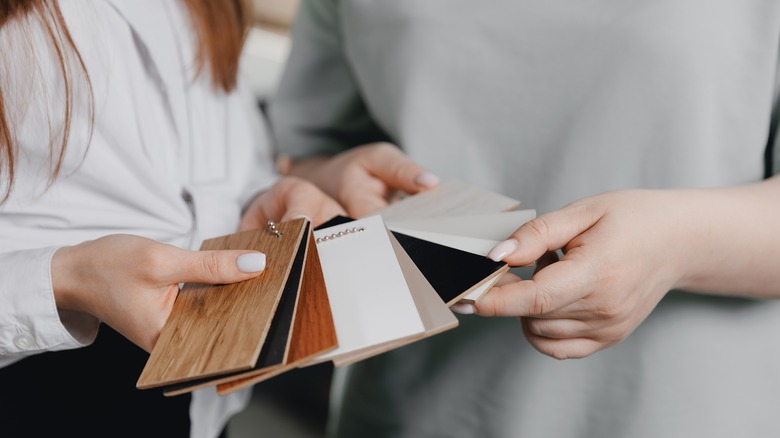 Parilov/Shutterstock
Jeremiah Brent reinforces the importance of the kitchen to Realtor.com and states that his favorite element in their own home is the kitchen counters, at which they have formed many years' worth of memories. Similarly, buyers often tour a home looking to see if the home feels right for them to make future memories, which can be negatively impacted by unattractive and outdated finishes. In fact, if you swap out your counters or expand them by adding an island, you could see an 80% return on your investment. 
By creating a stylish kitchen, you can get the most bang for your buck in your renovation adventures whether you are planning to sell or spend many more years in your home. If your budget is larger, new flooring, cabinetry, or opening up the space to flow between the kitchen and surrounding spaces can truly transform the room. A large-scale remodel is a perfect opportunity to make sure your kitchen fully expresses your style while being as functional as possible for your family's unique needs