Should You Sell Your House To Opendoor (Or Another iBuyer)? How It Works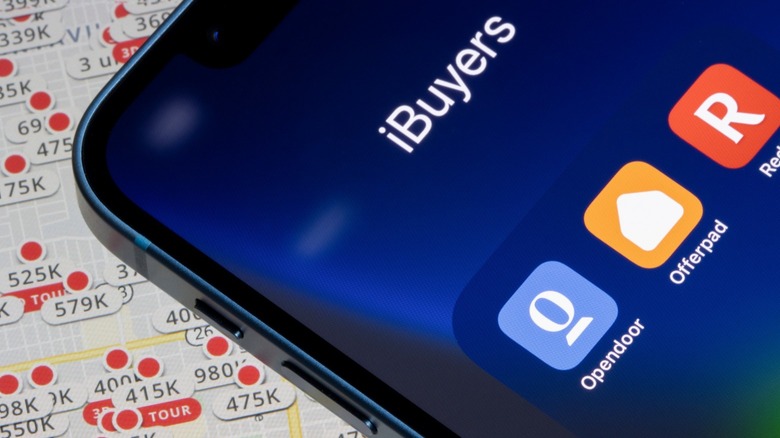 Tada Images/Shutterstock
With recent leaps in technology has come the emergence of the iBuyer, disrupting the real estate market everywhere. Unless you've been hiding under a rock, you've likely heard of Opendoor, the largest of the iBuyer companies. But what is an iBuyer, exactly? Is it something homeowners should take seriously? If you're thinking of listing your house for sale, it's an option you should know. iBuyers are "instant buyers" — companies that use an algorithm to help determine property values in order to purchase homes for cash — and can close in as little as two weeks (sometimes even fewer)!
That's enough to get the attention of most, but your first thought is likely something like, "Okay, what's the catch?" Not surprisingly, the biggest downside of these apps is that you'll take a hit financially — but maybe not as big a hit as you might think. Certainly, there are situations where a cash offer from an iBuyer might make sense, especially when you need to sell fast. The only other "catch" is that you need to live in a market area they cover. But we'll get into all this and explain how it works, including the pros and cons of working with an iBuyer.
How iBuyer apps work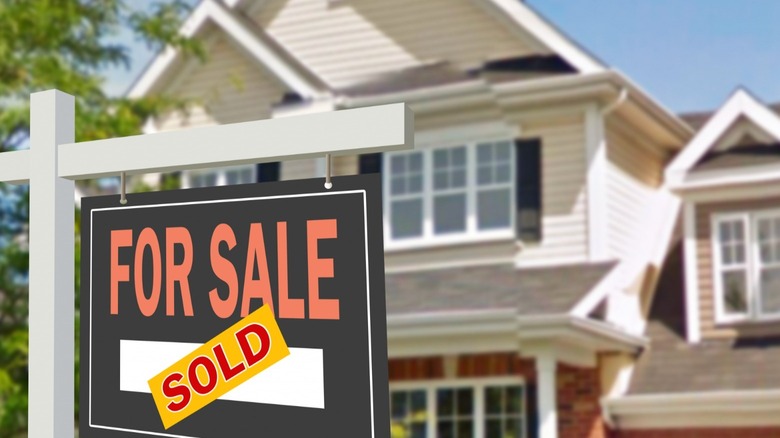 docent/Shutterstock
Though there are several different iBuyers, Opendoor is by far the largest, operating in over 50 U.S. cities. You may have heard of Offerpad or RedfinNow and likely Zillow, which had a short run in the iBuying arena. However, iBuyer is the market leader. Using Opendoor as our example, for free, you can get an offer typically good for seven days. You first enter the requested information on the website or app, and the algorithm calculates an initial offer. This amount will change once you submit pictures or do a video walk-through and provide more details. The company will also send a home inspector of their own to check out the property in person.
Opendoor offers are close to market value, though they charge a service fee of 5% of the sale price, plus closing costs estimated at 1 to 2% and repair costs estimated at 1 to 3%. Overall, the amount you'll pay to sell to Opendoor is about the same as using an agent and, perhaps, slightly less. The offers are fair, and the entire deal can close in as little as two weeks. You can't usually negotiate the amount, however. Most iBuyers are comparable to this model. There are other cash home buying companies as well which operate in multiple locations that iBuyers may not.
Pros and cons of using an iBuyer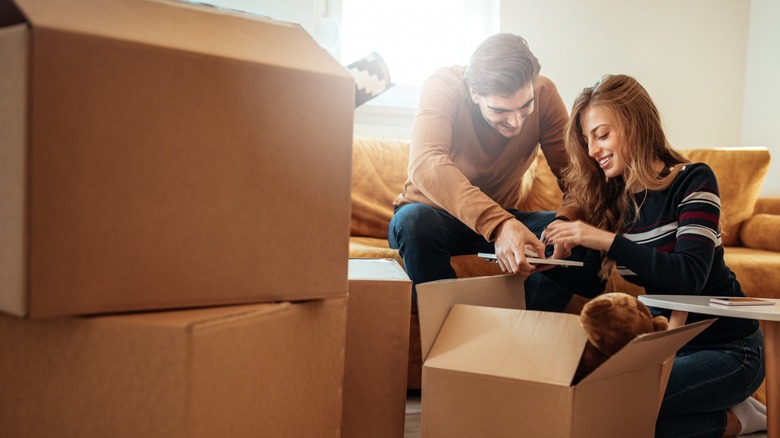 Bernardbodo/Getty
Using an iBuyer to sell your home has, of course, pros and cons. The pros: Using an iBuyer is fast, which is arguably the main incentive. In some states, an iBuyer can actually close the sale within 24 hours! The average time to close on a traditional house sale is 50 days after you've accepted an offer. This makes selling your house to an iBuyer quite attractive. Additionally, you don't have to worry about passing a home inspection to qualify or doing any repairs that might be necessary — no staging or showings to worry about, either. Furthermore, most iBuyers will even help remove unwanted appliances and clutter from the house.
On the flip side, a real estate agent will almost always be able to fetch a higher price for your home. You'll also receive lower offers, but, hey, there's something to be said for convenience. There also will be deductions for any needed repairs, leaving the final profit up in the air. If you know of significant repairs needed, do them yourself, if possible. Another con is that you may not have a qualifying home or an iBuyer in your area. But if you need to sell your house quickly, finding a cash buyer could be the answer. In today's real estate market, it's definitely an option to keep in mind.