The Kitchen Island Trend That Christina Hall Labeled 'Dangerous'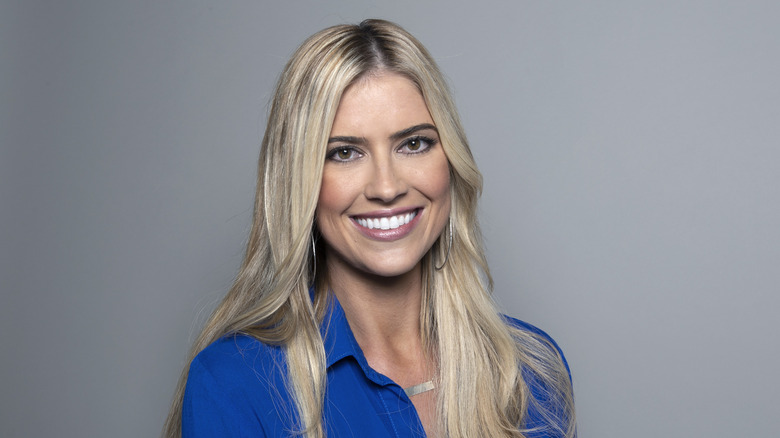 Aaron Rapoport/Getty Images
Since the kitchen island started to make strides in the 1980s, we've revolutionized these lengthy counters along the way. Not every home has one, but it's safe to say that the 55% of homeowners who are adding these into their kitchen remodels are solidifying that islands are here to stay. Some kitchen islands contain a sink, shelves, and cutouts for microwaves while others are completely solid. One kitchen island trend HGTV's Christina Hall found to be dangerous was the inclusion of a range or cooktop.
Hall found that the easy accessibility to the burners is potentially a hazard for households that have children — and rightfully so, but that isn't the only downside. Since the average kitchen island is 40 inches by 80 inches, a built-in cooking range absorbs much of the space, too. While longer kitchen islands can benefit from a built-in range (assuming your home is free of kids), it's important to consider if that is the right move for you when revamping your island.
Tips for creating the perfect kitchen island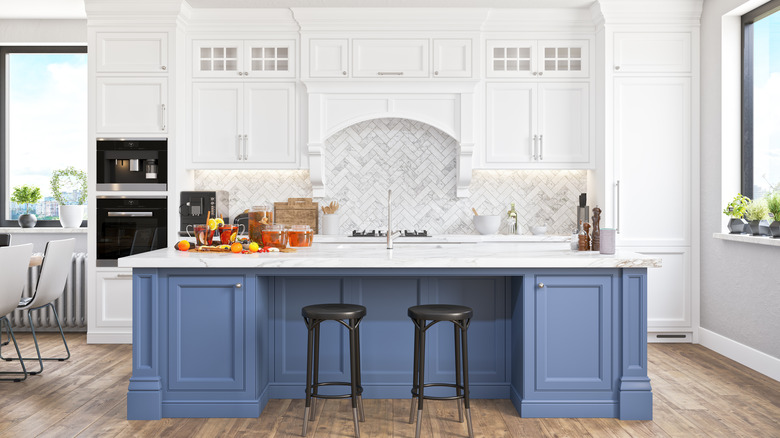 Imaginima/Getty Images
Kitchen islands were designed to make the room more functional. There are a lot of features that islands can include, but the key to maximizing your kitchen island is selecting the right features for your home. For example, not all kitchen islands contain a sink or cooktop. They're a solid structure primarily meant for seating to provide another place to dine, entertain, do homework, or have extra counter space for food prep. If your kitchen is on a smaller scale, adding a small island with a sink and several shelves or cabinets is a great way to add space and storage to your room.
Length is another aspect of your kitchen island to consider. Some kitchens have enough room for islands up to 12 feet or more, though some kitchens can only accommodate half. Since you don't want your island to consume more space than it should, measuring out your kitchen is the best way to start so you can choose a size that best fits your room. But, if you ask us, one of our favorite features to add to any size island is outlets. Adding outlets to your island is perfect for plugging up a crock pot or charging a phone, plus, the outlet stays hidden for a seamless design.