Christina Hall's Unique Backsplash Lighting Has Our Attention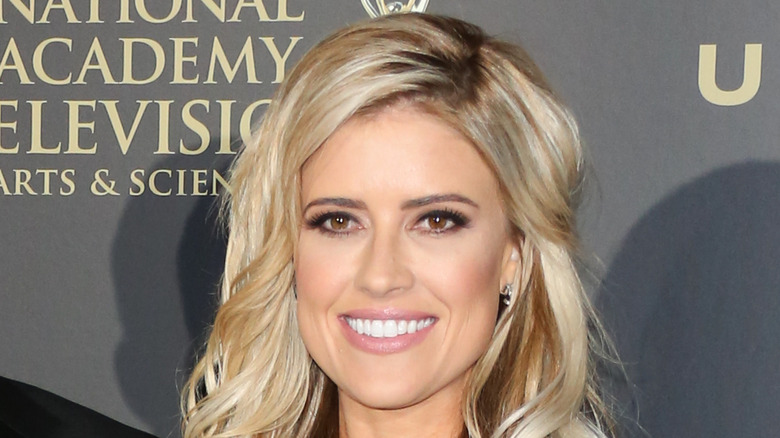 Paul Archuleta/Getty Images
Modern kitchens seem to follow a common formula that includes a tiled backsplash, an island in the center, and pendant statement lighting to tie the space together. While there's nothing wrong with this design concept (it's trendy for a reason, right?), HGTV's Christina Hall decided to switch up the lighting game in one of her kitchen remodels. How? By putting strip lighting on the bottom of the light wooden floating shelves and glamorous picture lights above for extra illumination that brightens the backsplash. With the backsplash already full of lighter shades, this lighting style accentuates the brighter tones to create an airy kitchen instead of putting an emphasis on statement lighting with pendants hanging from the ceiling.
Anyone who watches Hall's design shows knows she's all about modern spaces and contemporary designing, which means she's always figuring out new ways to remodel homes. This move — along with the flush mount lighting built into the vaulted ceiling — kept the room open and airy. Adding the lighting to a unique spot in the room doubled the use of the floating shelf and increased the contemporary feel anyone can incorporate in their kitchen.
How to include Christina's design in your own kitchen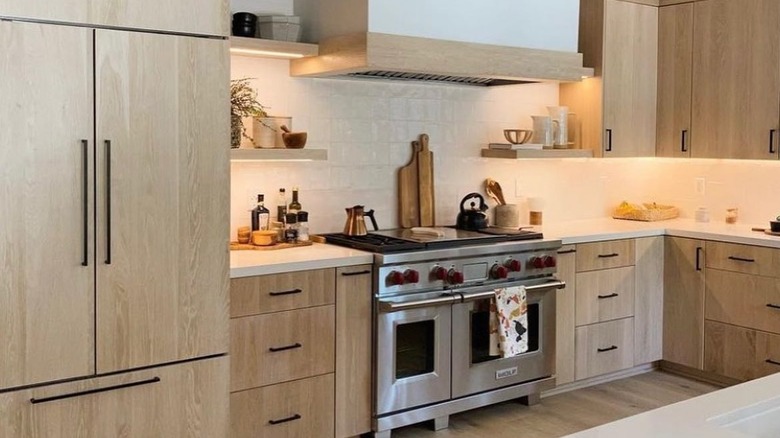 thechristinahall/Instagram
Following this tactic for kitchen lighting is quite simple and easy to follow with strip lighting, even if you don't have floating shelves. This style of lighting works with under cabinet lighting. Lights underneath your kitchen cabinets stay hidden until you turn on the LED bulbs at night for a glow that looks luxurious and warms the room. Or, if you want to completely mimic Hall's design, use a small strip of lighting to line the bottom of your cabinets below the door as she does to the shelves in the picture above.
Hall's move for using picture lighting instead of pendant lighting worked since there were no cabinets taking up all the wall space. If your cabinets leave little to no room for picture lights, finding the right spot to install can be a little tricky. Look for a wall in your kitchen with available wall space to install, or opt for a battery-powered version that doesn't require connecting to wiring for versatility in placement.