The 7 Best Cooling Pillows For Good Sleep During Toasty Summer Nights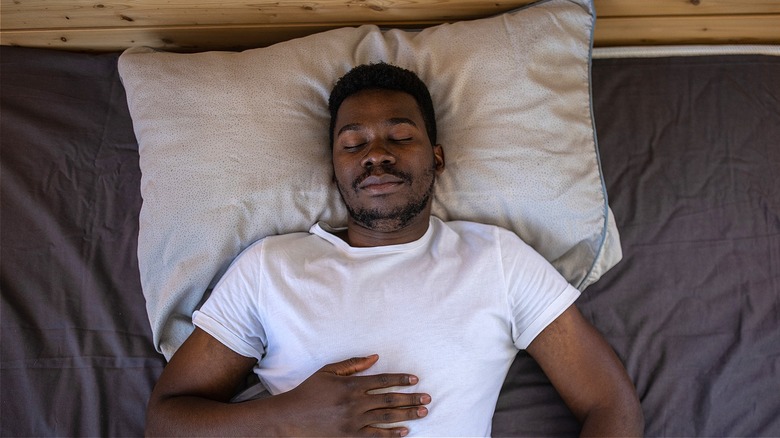 Miodrag Ignjatovic/Getty Images
We all know the appeal of flipping your pillow over to the cool side. Yet on hot nights, that cool feeling just doesn't last. For such nights, like during the summer, a cooling pillow might be the solution to help you chill out in your room and sleep better.
Cooling pillows are designed to stay breathable, wick moisture, and absorb body heat. They don't all work equally well, and what works for you may not be right for someone else. Overall, though, if you've had issues with being too hot at nighttime, a cooling pillow is an affordable way to stay more comfortable. 
They come in lots of different styles, so it may be worthwhile to try a few before you find what works best. You'll also need to factor in things like firmness and durability as you make your selections. What's more, this is a great way to try out cooling technology before you invest in a more expensive cooling mattress or mattress pad.
How we selected products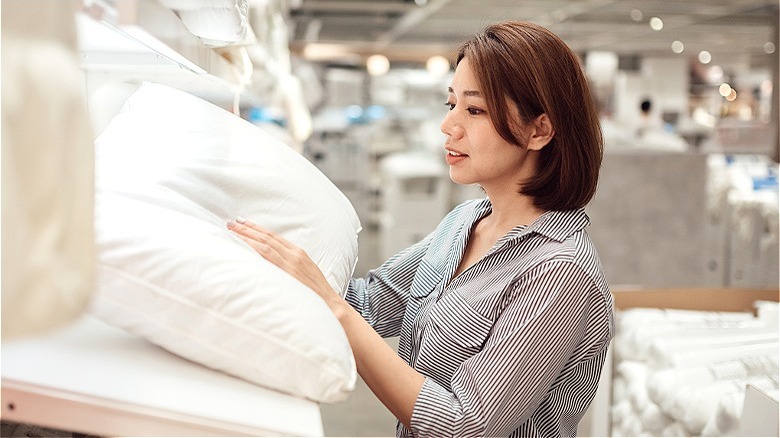 Peerapat_lekkla/Getty Images
This product roundup is based on design, price, and recommendations from experts. While a cooling pillow isn't a medical device, you'll still get better results with evidence-based cooling technologies. We've looked for proven designs from reliable brands at reasonable price points. 
We've also included a variety of styles since different sleepers have different needs. Each product offers a slightly different cooling mechanism. Without getting too deep into the science, we'll give you a sense of what it does, so you can decide what sounds like a good fit. These products are highly rated and recommended in their categories, but you'll still need to decide which kind of cooling is best for you.
Best Overall: Luxome LAYR Customizable Pillow
Few things are more unique than sleeping preferences, so Luxome's LAYR Customizable Pillow makes a lot of sense. You can add and remove the filling and inserts until you get the texture, height, and firmness that works best for you. The gel-infused memory foam inserts cycle heat away to keep you cool, while the bamboo viscose cover and cotton insert covers are all conveniently machine-washable. While it's not one of the cheaper options, its price is on par with many standard cooling pillows that you can't customize, making it a reasonable purchase. 
Try a LAYR Customizable Pillow from Luxome for $120.
Best Budget: Hampton Direct Chillow
At such a low price point, you might be surprised to learn that the infomercial-famous Chillow from Hampton Direct actually works. In fact, it works well enough that it's even been a part of medical research: one study, published in the Journal of the American Academy of Dermatology, suggested that the Chillow may help people with atopic dermatitis sleep better. This affordable option uses cooling memory foam with circulating water to carry heat away from the head and neck. However, it's more of a cooling pad than a full pillow, so it may not be the most comfortable choice for everyone.
Get your Chillow from As Seen on TV for $12.
Best High-End: Cozy Earth Silk Pillow
Our choice for the best high-end pillow is Cozy Earth's Silk Pillow. Silk tends to feel cooler than cotton, and this moisture-wicking silk pillow can help you cool down luxuriously. Inside, it's filled with mulberry silk: a high-end silk produced by a caterpillar that eats only mulberry leaves. On the outside, a smooth layer of bamboo viscose stays comfortable and breathable all night-long. However, keep in mind that this cooling pillow can only be spot-cleaned or dry-cleaned, so it's a bit harder to care for than some designs. 
Find the Silk Pillow at Cozy Earth for $299.
Best Foam: Casper Foam Pillow with Snow Technology
The Casper Foam Pillow with Snow Technology is filled with perforated foam that allows air to circulate, keeping you cooler than a regular foam pillow can, without sacrificing the cushy foam feel.  This can be a good choice if you like the feeling of foam, but tend to sleep hot. The layered design is intended to pull heat away from your body, and the exterior polyester-spandex fabric stays cool to the touch. 
Buy a Foam Pillow with Snow Technology from Casper for $139.
Best Gel: TEMPUR-Pedic TEMPUR-Cloud Breeze Dual Cooling Pillow
TEMPUR-Pedic made the memory foam mattress famous, and if you like the feel of their mattresses, you might like the brand's TEMPUR-Cloud Breeze Dual Cooling Pillow, a cooling gel pillow. It has comfy foam that adapts to your body, but adds two layers of gel (one on each side) for a cooling effect. The gel is designed to take your body heat and spread it across the pillow's surface, so it'll dissipate faster. This pillow comes with a five-year warranty, so although it's at a fairly high price point, it's intended to last through the years. 
Buy a TEMPUR-Cloud Breeze Dual Cooling Pillow from TEMPUR-Pedic for $199.
Best Ergonomic: Purple Pillow
The Purple Pillow includes not only cooling gel, but an ergonomic interior grid pattern, designed to conform to the unique contours of your head, neck, and shoulders. In addition to being ergonomic, the open grid allows air to flow, which can cool you down further. Although it's on the flat side, which some may find uncomfortable, this pillow is sold with two inserts so you can adjust the height. You'll need to handwash the interior grid, however, so it's not as easy to clean as some pillow types. 
Buy the Purple Pillow from Purple for $169.
Best for Side Sleepers: Pillow Cube Ice Cube
Pillow Cube's block-shaped pillows are designed especially for side sleepers. The idea is that the pillow's square edge will support the neck while remaining soft and comfortable. The pillow comes in different sizes, designed to accommodate different heights. The company's Ice Cube option adds cooling technology to the standard design: Memory foam inside helps regulate body temperature while cooling fabric outside ensures that every side of the pillow stays comfortable. Note, the unusual design means your pillowcases won't fit well unless you buy the Pillow Cube cases, which may be a drawback for some people. If you find standard pillows a bit uncomfortable, though, this design is worth a try.
Try an Ice Cube from Pillow Cube for $149.99.