Jeremiah Brent Has A Helpful Tip That'll Help You Choose The Right Furniture For Your Space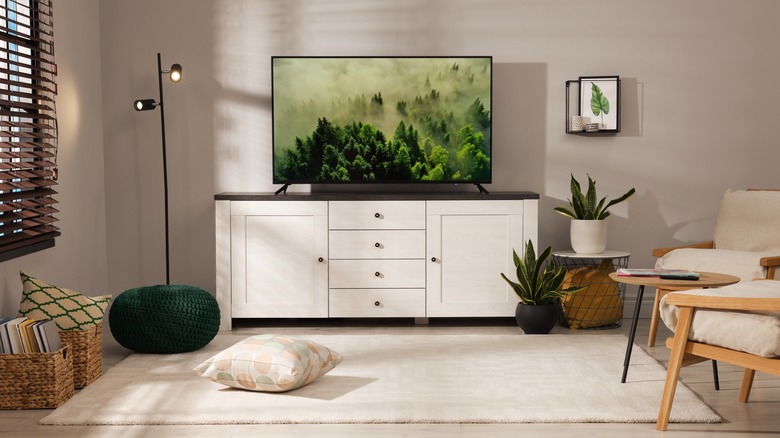 New Africa/Shutterstock
Shopping for furniture can be trickier than it seems. Perhaps you're the sort of person to purchase a piece because it's trendy before realizing you have no use for it, or to buy the first coffee table you see because you're desperately in need of one despite the fact that you don't actually like it that much. Enter design expert Jeremiah Brent, who shared some particularly good advice about the importance of functionality and the overall look of an item when picking out new furniture.
In a YouTube clip from HGTV, Brent is seen telling a homeowner that there are two things to keep in mind when shopping for new items: "When it comes to picking furniture and having things in your home, I really believe that if it's not absolutely functional or absolutely beautiful, you don't need it." This advice will help you to keep a clear mind when looking at hundreds of dressers and sofas, which can begin to feel overwhelming when you don't have a clear idea of what you want.
The designer's advice is helpful for forcing you to make a decision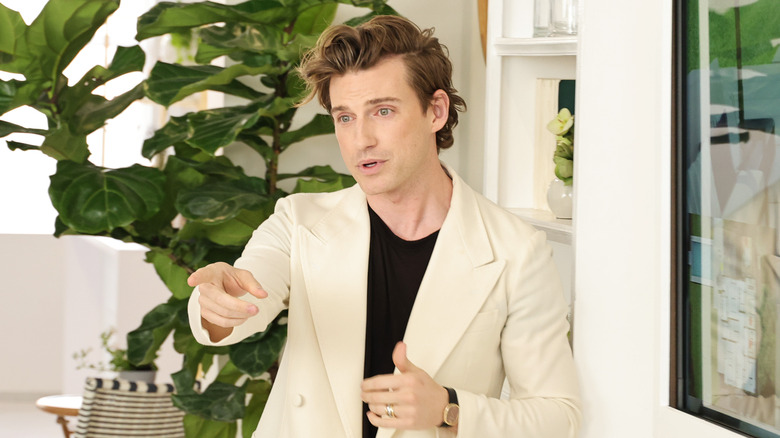 Theo Wargo/Getty Images
Jeremiah Brent has long been a fan of multifunctional furniture items. As the HGTV star explained to Living Spaces, investing in pieces that work "double duty" — such as an end table that can expand to become a desk — means you can cut back on the furniture you buy and make your space appear less crowded overall. Though it seems simple, when you're in the process of renovating the decisions you need to make add up quickly and can start to feel overwhelming.
By following Brent's advice, you can focus on whether the item you're considering buying serves a purpose either aesthetically or functionally. For example, if you're looking for a sofa but aren't 100% sure if it's the right one, ask yourself if it has enough room for the whole family or the extra features you're looking for (like a cupholder). If it isn't multifunctional or you don't love it so much that you can't stop thinking about it, it isn't the right piece for you. 
Instead, opt for something that either will improve the functionality of the room in question or has a design that really speaks to you. As Brent noted, "If you can cut down on the number of pieces, while still maintaining all of the desired function, your home will seem roomier and more efficient."