Unlock Extra Prep Space In The Kitchen With This Christina Hall-Approved Renovation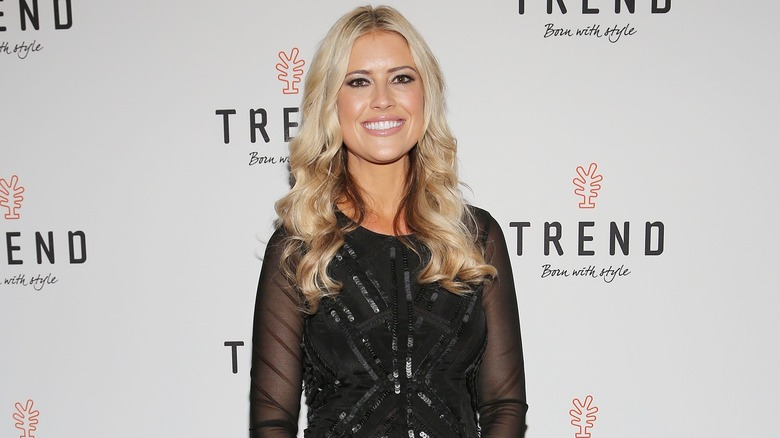 Alexander Tamargo/Getty Images
Islands and peninsulas have been a popular addition to kitchen designs for over two decades, offering additional work and counter space as well as the opportunity for seating. While older kitchens often sport bi-level counters, which designate one-half for kitchen counter space and the other half for raised bar-level seating, newer kitchens tend to favor single-height islands instead, which provide the same amount of space, but present a flexible-use surface. HGTV's Christina Hall recently chimed in on how simply making your island or peninsula a single, uniform height can instantly transform a dated kitchen into a more contemporary look. 
In a recent "Christina on the Coast," Hall redesigned the kitchen of homeowners who hadn't made any changes in their kitchen for the past two decades, beginning with this all-important change in the height of their bi-level counter (via Realtor.com). The new peninsula fit firmly in the bounds of the old one's footprint with no major layout change to the kitchen needed. Yet Hall created an entirely new look simply by leveling out the counter height. 
Creating all one level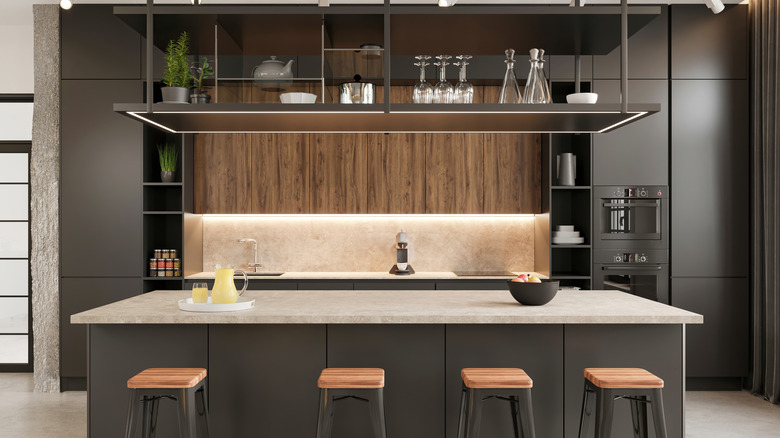 Experienceinteriors/Getty Images
While Christina Hall's tweak may seem like a small one in the world of drastic and wholesale renovations in the homes she works with, by making this one change, Hall was able to not only modernize the look of the peninsula but dramatically change the room. By simply leveling it off to one height, the designer opened up the room considerably, which was previously cut off somewhat by the bar height counter, making the kitchen area seem larger and flow into the adjacent space. In a way that unifies both the cooking and dining areas.
While the counter was subdivided into stricter areas for both food prep and eating before, the new counter allows the spaces to be multi-functional. According to Realtor.com, Hall told the homeowners, "We can still do bar stools and everything, but I think that'll just give you, right away, so much more space." Now, food preparation can happen on either side, which is particularly handy for cooking as a family or group, making the layout even more ideal for entertaining.