The One Room The Stars Of 100 Day Dream Home Scrap To Save Space When Renovating
Followtheflow/Shutterstock
Even though renovations are stressful, it helps to see them as a unique opportunity to rethink the layout of your home and how it can better serve your needs. One recommendation from Brian and Mika Kleinschmidt of "100 Day Dream Home" is to get rid of the dining room and do something else with the space and money saved, per Realtor. When working with a homeowner who is downsizing, Mika redirects her attention from the comfort of always having a formal dining room to the new possibilities that the space can offer.
"Part of the equation today is figuring out, 'Hey, if we don't need a formal dining area, that's going to shave off some square footage. If it's not being used, why pay for it?" she says. When renovating, it's crucial to assess your space needs and determine the layout and type of rooms that will deliver the best results for you. Do this and you might find that the dining room isn't a priority anymore but a new home office or a bigger yard is.
Scrap the dining room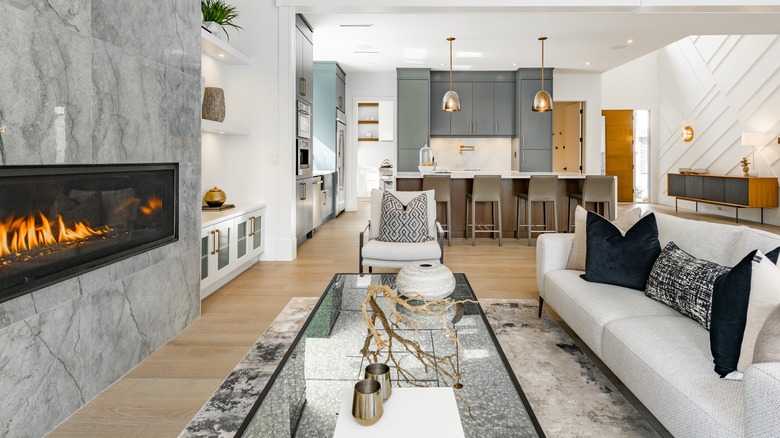 Sheila Say/Shutterstock
In many cases, a dining room is hardly a necessity and is more of a liability in the home. Except for a few holidays and special occasions throughout the year, you might not be eating in your formal dining room daily even though you have to keep it maintained regularly. Instead of investing time and labor in maintaining this space, consider scrapping it and creating a more casual dining setup in the kitchen or living area.
Dining rooms typically hold nice furniture, valuable tableware, sets, and décor pieces which also need to be maintained and cared for. Scrapping this room frees up the space and allows you to sell, donate, or discard some of the items and furniture to help you declutter your home. This is a great way to make some cash and let go of some things so you can embrace the newness that comes with the renovation.
What to do with the space instead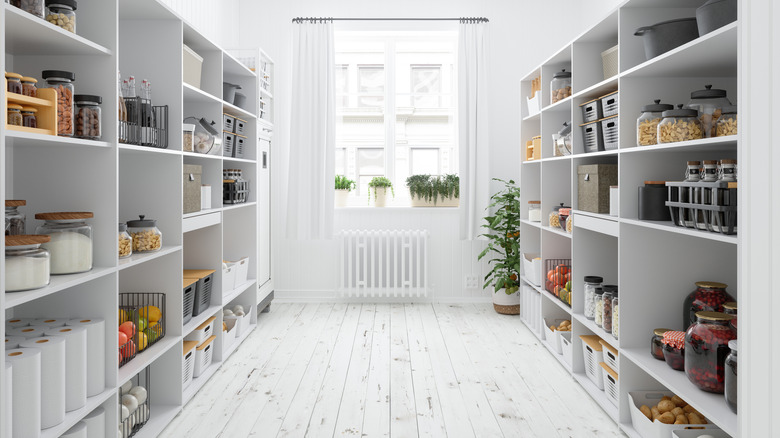 Onurdongel/Getty Images
As Mika Kleinschmidt mentioned, getting rid of the dining room gives you back some square footage that can be put towards something more useful to you. To decide what to use it for, think about the features and amenities that are important to you and your household. For those who need more functionality in the home, a mudroom or pantry will be much better because it will provide more storage space and improve your organization. If you want a dedicated space to work or play, turn your dining room into a home office, children's playroom, or wellness room.
People who love to entertain may hold on to formal dining rooms because they don't want to be lacking when Thanksgiving or a special celebration comes along. However, it helps to re-imagine the kinds of gatherings you want to host and what's actually needed to make them successful. It might be that a lounge or home bar is the perfect type of space to ensure fun and comfort for you and your guests because it has couches and a bar to hang out at instead of a formal seating arrangement.