Erin Napier's New Book Tells Us Her Philosophy Of How A Home Should Look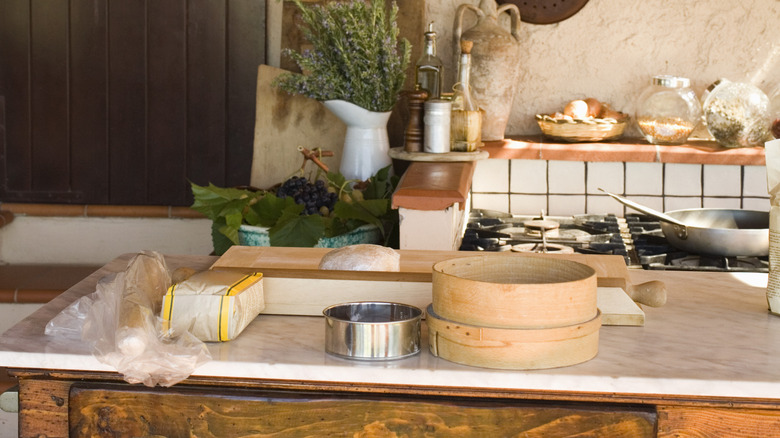 Jupiterimages/Getty Images
We may receive a commission on purchases made from links.
What makes a house, an apartment, or even a room feel like home? What little details transform it from a place you live in to a space that's truly yours? These are the questions Erin Napier aims to address in her new book, "Heirloom Rooms: Soulful Stories of Home." Throughout the book, Napier shows her home with its perfectly imperfect details like baby toys left out, baseball caps on display atop a dresser, and more. The philosophy behind the book is that all of these little details create a bespoke, heirloom home, and Napier shares her inspiration and tips for applying them as loose principles in the home. A blurb for the book reads, "Our homes are more than an assemblage of bricks and glass, wood and nails. They are the keepers of our childhood memories, our milestones, and heartaches. They evolve as we do."
Many of us only ever love our homes when they've been cleaned and organized to the finest detail, giving the impression that nobody lives there at all. But Napier seeks to find joy and beauty in the little details that come from the lives lived within the home, saying, "Your home does not look like a magazine article, and it was never meant to. It is an ever-evolving heirloom keeping step with the humans who are the custodians of it." With this in mind, we collected a few of the top tips for turning your own home into a unique, ever-changing heirloom. 
Don't let photos stay on your phone
A classic mistake that many of us have made now that it's easier than ever to take professional photos on our phones is that a lot of those photos never make it off of your screen. Printing out regular portraits of family members, or getting a lovely physical copy of a photo taken in nature, and put into a frame is perhaps the best and most affordable way to make your home feel heirloom. These printed photos don't need to be elaborate shots or professionally staged, just little moments captured on paper. You can order a matching set of frames in various sizes from Amazon or spend time hunting antique malls for more unique finds. Hang them in organic clusters or rows on a gallery wall, or prop them up individually on a bookshelf. The most important thing is getting those memories off of your phone screen and into your home.  
Allow furniture items to take on new roles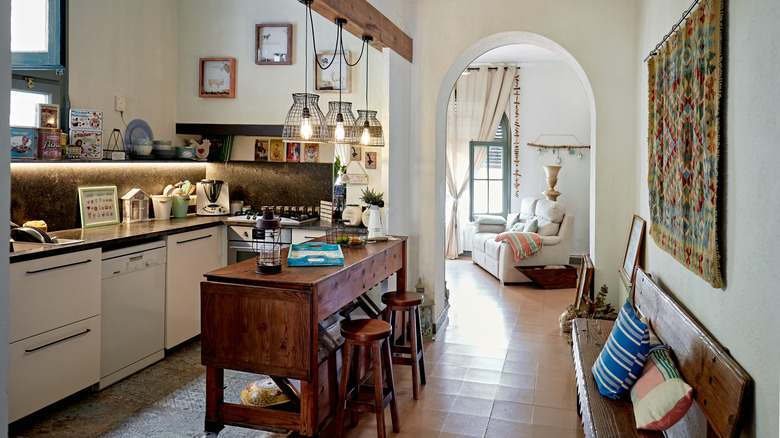 Xavierarnau/Getty Images
We often get it in our heads that we have to use a furniture item for whatever it was originally built. This can lead to cookie-cutter styling, and cut you off from a wide array of beautiful furniture pieces, especially when it comes to surface pieces. Desks, end tables, vanities, consoles, and dining tables, can really be used interchangeably. In Napier's book, she showcases a butcher's chopping block she's repurposed as an end table. So even if you already have a dreamy dining table when you come across one that's to die for at the thrift store or inherit one, consider using it for a new purpose. Not only is it a great way to make sure furniture gets to be used instead of sitting in storage, but it also makes each space feel truly customized and heirloom. 
Vases can hold more than just flowers
Glass and ceramic vases are often passed on from generation to generation, which is great, but we generally only display one at a time when we have a fresh bouquet. The rest of the time, they end up collecting dust. To give them a chance to get out of the cupboard, try repurposing them. Many vases can be repurposed as homemade candles or even plant potters, but they can also be used for something as simple as holding yarn or a bit of dried potpourri. These vases make for elegant and eclectic displays that add tons of charm to a room, even if they aren't holding a bouquet of fresh flowers. 
Heirlooms can come from anywhere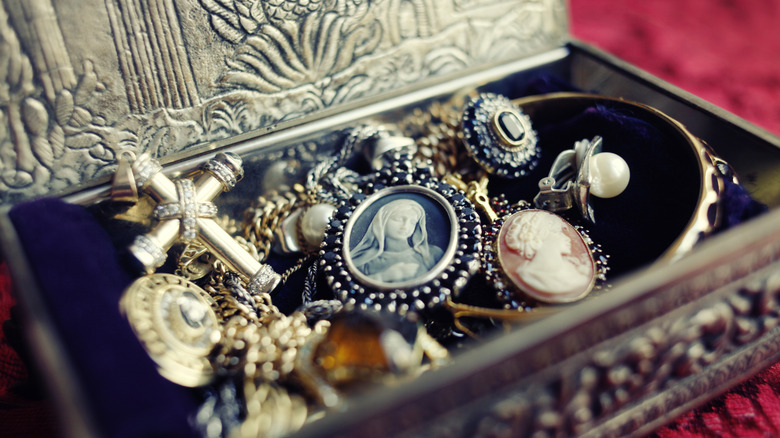 Lechatnoir/Getty Images
Not all of us have furniture or decorations to inherit, but that doesn't mean you can't incorporate antique and vintage pieces into your home. Thrift stores and antique malls have lots of beautiful pieces that would otherwise be discarded. While some antique furniture or accessories may be a bit costly, like living room and dining room sets, you can start small as you curate your heirloom collection. Look for small items such as candlesticks, teacups, saucers, vases, jewelry boxes, and pendants. You'll see the immediate impact of buying these small, usually affordable items second-hand versus first-hand from a big box store. 
A little TLC goes a long way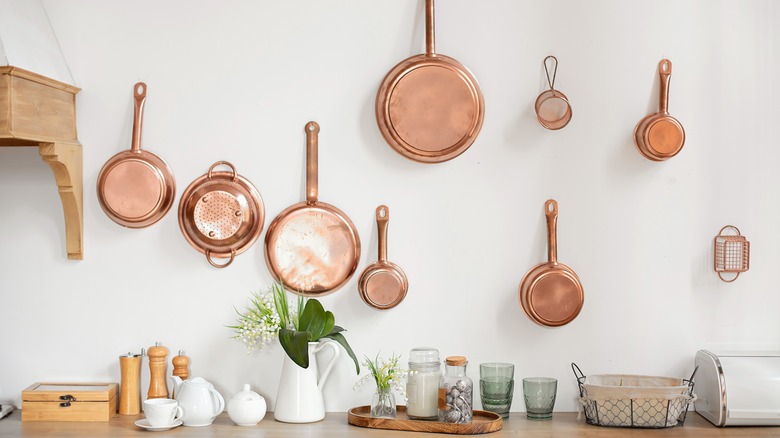 stock_studio/Shutterstock
There are a great many things that get tossed out not because they aren't useful or even beautiful, but because they haven't been properly cared for. Brass doorknobs, copper pots, and silver candlesticks are just a few items that get tossed out. But these items are actually quite durable and have become tarnished due to poor maintenance. If you see these items at the thrift store or have some knocking around the house, consider giving them a little rescue treatment with a finish-safe abrasive. Toothpaste, silver polish, or just baking soda and water can make a world of difference. Even if you can't get every scratch buffed out, you will still be left with a unique piece that makes your home feel like yours. 
When you find good wood during reno, keep it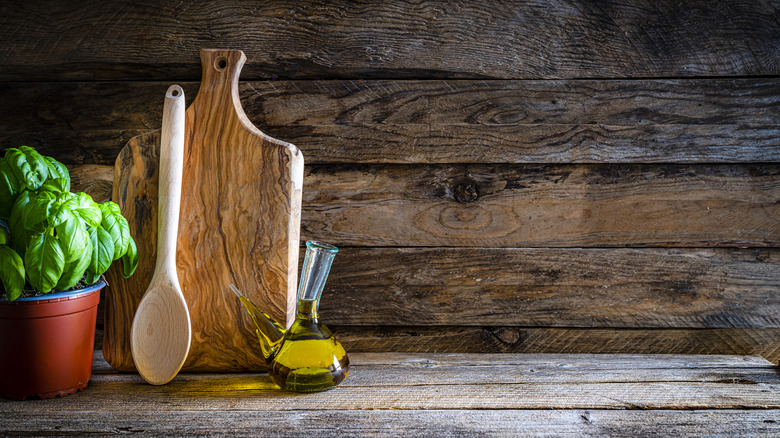 Fcafotodigital/Getty Images
Demo day can be one of the most fun days during a renovator's project. Who doesn't love swinging a hammer into a wall? But even on gut jobs, you should be on the lookout for good wood. While every piece of wood can't be saved during a major renovation, some pieces will still be in good shape. Erin Napier and her husband, Ben, frequently preserve beautiful lumbar found in homes on their show "Home Town" and give it new life once it's been removed from the walls. Reclaimed wood can be transformed into larger pieces like tables, chairs, and desks, as well as smaller accent pieces such as cutting boards. 
Don't discard old sheets and outfits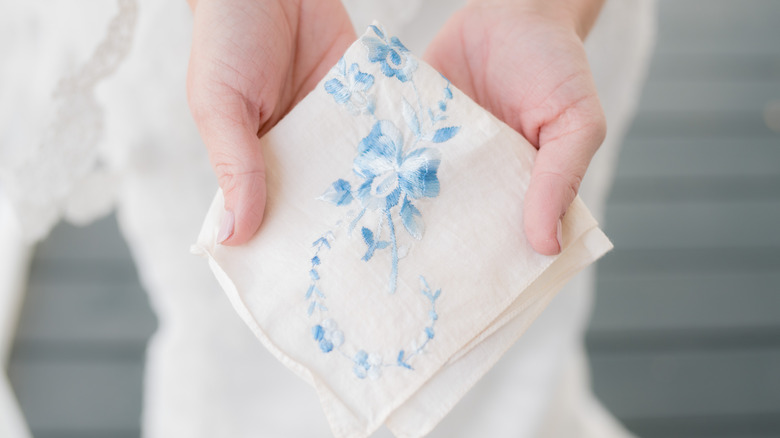 Diana0403/Shutterstock
You can use old sheet sets, pillowcases, and even darling outfits in many different ways, and it doesn't need to be as elaborate as a quilt (though that's a great option, too). You can cut old sheets to make handkerchiefs and cloth dinner napkins with some simple hemming. Even if you only take a few squares to make a blanket for a stuffed animal or take a few strips for the fabric scrap collection, repurposing linens adds warmth and character to the home. 
Papers destined for recycling can become precious keepsakes
Concert tickets, maps from vacations, play programs, postcards, wedding invitations, and of course, many finger paintings don't just have to clutter up a drawer in the kitchen only to be discarded a few weeks later. Instead, consider transforming these into a craft you can display. Of course, you can just matte and frame some, which is great for more official documents like diplomas or wedding licenses. But others can be collaged and pasted, decoupaged onto coaster sets, and so on. This is a great way to keep paper mementos with you and on display instead of at the bottom of your purse. 
Antiques can be updated and customized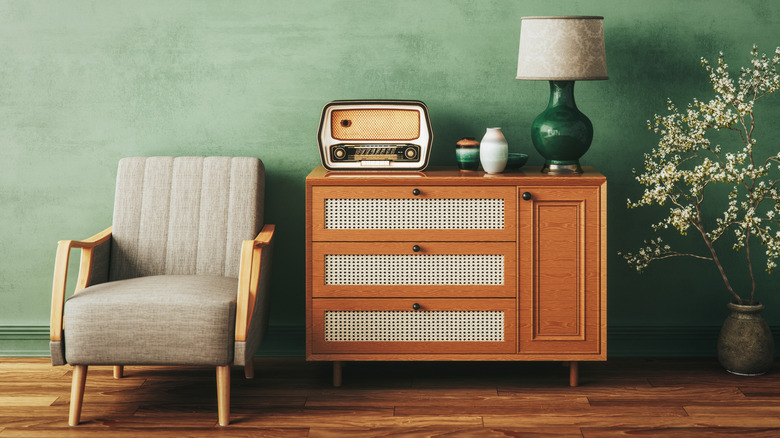 Imaginima/Getty Images
Sometimes, we as a culture put too much emphasis on keeping what is old untouched. But that's not realistic for incorporating heirloom furniture pieces into our home — furniture and decorative accents can be modified over time, because it's better to update something so it will be used and loved, than to have it end up in a landfill because it's outdated. 
As an example, vintage lamps often have beautiful bases, and we truly don't make them like that anymore. But the shades might be a bit drab and old-fashioned or have damage. No problem! You can create a new lampshade, buy a new one, or modify the existing one to suit your taste. The same is true for vintage upholstered chairs and couches — there is nothing wrong with recovering a couch with good bones so that it can stay in the home over several generations. 
Make memories with antique dining accessories, not museum displays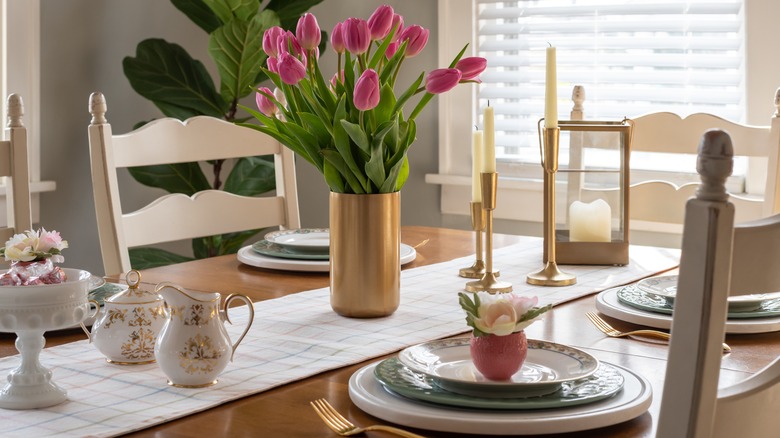 Kristen Prahl/Shutterstock
Did you grow up with a mother or grandmother who had a display of their best china and crystal glasses? Do you ever remember actually using them? If not, that's a shame because beautiful glassware, dinner sets, and silverware are meant to be used and are best appreciated when they actually get to be used for a functional purpose. Whether you've inherited a set or picked one up from the thrift store, try displaying them on the table during the day so you can really enjoy your collection. If you have little ones who aren't ready to use these precious items, just swap their set out at dinner time. 
Use shadowboxes for a 3D addition to your gallery wall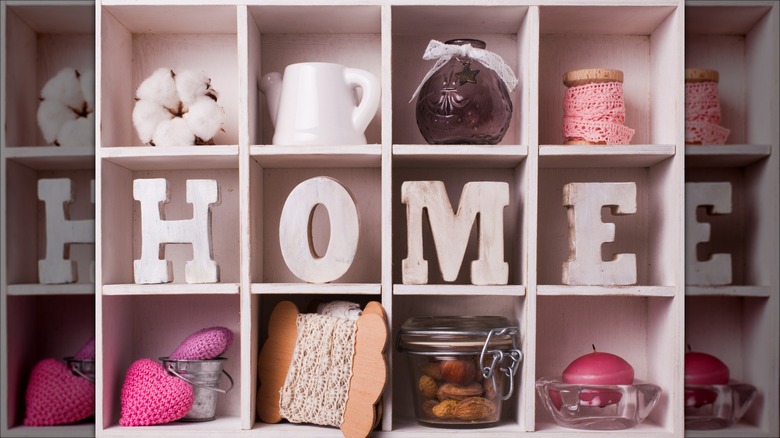 Oksana Shufrych/Shutterstock
Shadowboxes are the perfect way to turn figurines, dried flower arrangements, and other tiny keepsakes into wall art. You can choose from ones with little cubicles for your knickknacks and collectibles or build a more elaborate display in a glass-covered shadow box. When we don't move these little treasures onto our walls or create displays for them, they often end up as little more than clutter on an end table. Shadowboxes elevate them literally and figuratively and are a great way to show off the tiny somethings that build up a life.