Get Jasmine Roth's Unconventional Kitchen Island In Your Home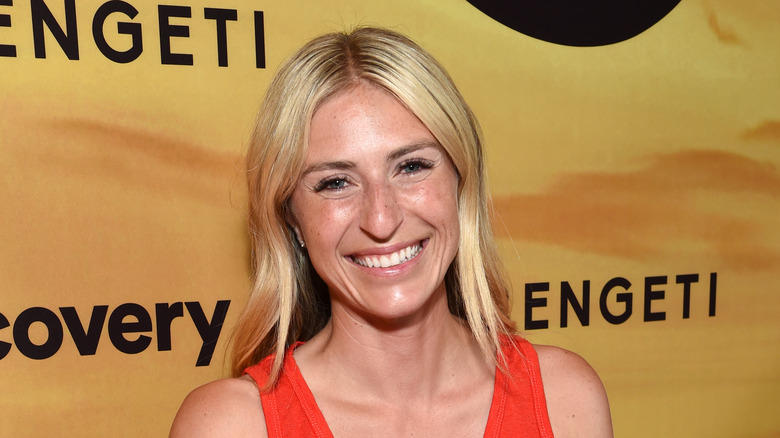 Michael Kovac/Getty Images
Following the lead from interior designers is something we all do. These masterminds know the best ideas for creating stunning homes, and when it comes to the kitchen, we're always on the lookout for the next big thing. HGTV's Jasmine Roth has an unconventional take on a classic kitchen centerpiece. This star designer sports two different finishes for her island countertops (one for the prep surface and one for a bar) and stunning leather stools.
The double finishes on the island increase the visual interest thanks to the smooth, matte surface of the island and the painted wood surface of the bar. Since the island is painted black, the burnt rust of the leather stools adds a nice pop of color that's necessary to break up all the darkness. With the bar being slightly raised, this adds functionality to the room and puts a unique spin on the standard flat island.
How to steal Jasmine Roth's island design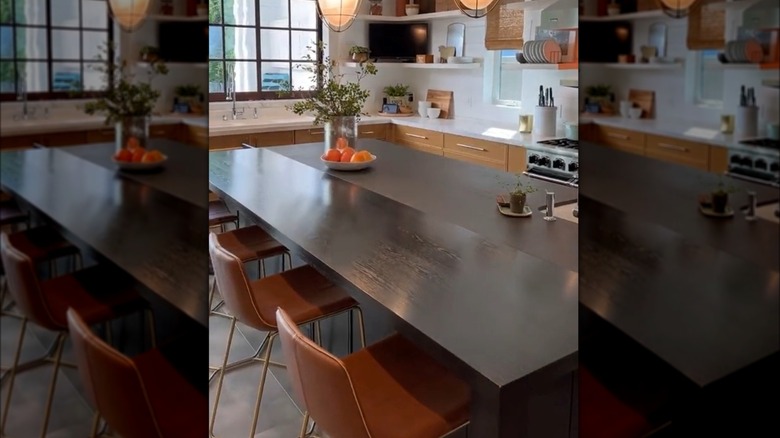 Chuckcollier/Getty Images
If you're looking to recreate this design in your home, the DIY process is quite simple. To create the raised seating area, you'll need to attach a small but higher table (with legs only on one side) to the island counter. This will give you the raised bar look and add functional in-kitchen dining space. Plus, if the table is wood and your kitchen island is smooth, this will provide the contrast in finishes and materials just as Roth has.
Measure the length of your island to collect measurements for how long your raised bar needs to be. Next, look for boards that will provide between 12-15 inches of overhang when installed on the edge of your bar. This will give your seating enough depth for the legs not to hit the bar while sitting. When your bar top is installed, you can opt to add on legs for the ends like Roth or leave the top without for a cleaner look. To go a step further with this new design, don't forget to stain or paint your bar overhang to match the colors that are on your bar like Roth did.