HGTV's Jasmine Roth's Latest Purchase Should Have Renovation Fans Excited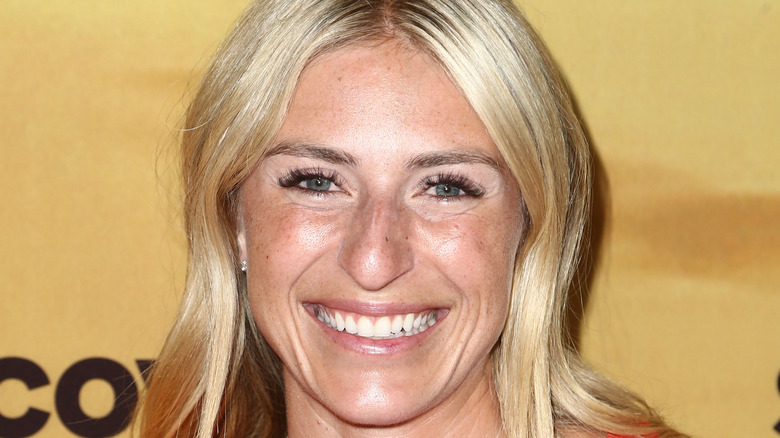 Tommaso Boddi/Getty Images
Avid HGTV viewers know Jasmine Roth as the cheerful host of the popular shows "Hidden Potential" and "Help! I Wrecked My House," where she transforms other people's homes into chic, modern havens. However, that doesn't mean the Built Custom Homes founder doesn't have renovation projects of her own to work on (and share with the world!). In the past, Roth has brought her Instagram followers along for the ride, sharing regular construction updates for her various real estate ventures and other projects.
If that type of renovation progress content tickles your fancy, now would be a great time to give the television personality a follow because she just dropped a bombshell: Her newest project is a huge undertaking, and tons of renovation and home design content is sure to follow. Roth shared on Instagram that she, her husband, and their young daughter Hazel just bought a brand new family home in a Utah mountain town. Best of all? It's only 75% constructed, meaning the design wizard will be fully customizing every corner of the "mountain modern" home.
Jasmine Roth's new mountain home
In her announcement post, Roth referred to her new big project as "Camp Roth" and explained that the name was inspired by its mountainous surroundings. "You can't just move to the mountains alone. We want visitors!" The HGTV star wrote. "There's just something about 'Camp Roth' that feels inviting and the first time we said it, it immediately stuck."
The four-bed and 4.5-bath house is 15 minutes outside of Park City, Utah, according to the post, and sits near a snowboard mountain. Roth has already started dreaming up plans for the empty home, including a "sleek modern chef's kitchen, a relaxing main suite, textural lighting, family spaces, and even a 'hidden' play area for Hazel." There are also plans for dual workspaces, a gym, a "snowboard tuning area," a cozy fireplace, and a nursery–which some excited commenters took as a hint that the design-savvy family is expecting another baby.
Photos of the home show that it is still pretty much a blank canvas with piles of lumber and other construction materials. One already gorgeous detail visible in the post is a staircase made of dark wood. At the end of the post, Roth assured fans and followers that they will be able to follow along with the entire construction journey and hinted that the home might be featured in HGTV Magazine.