Which HGTV Couple Would People Trust Most To Renovate Their Home? Here's What Readers Had To Say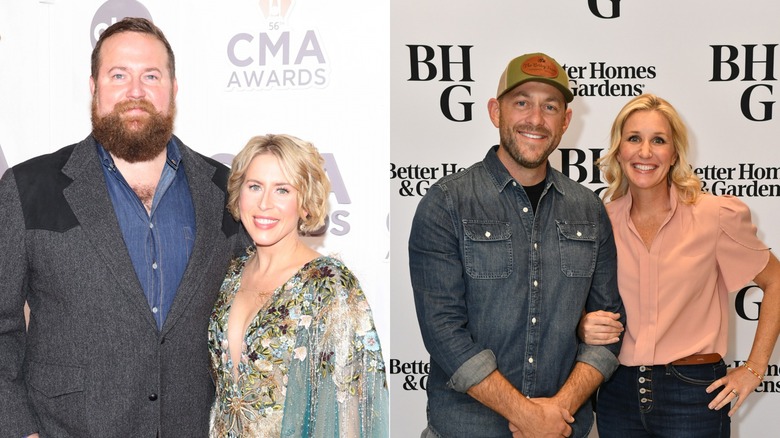 Jason Kempin & Craig Barritt/Getty & undefined
If you're anything like us, you've logged a lot of hours watching HGTV's hit shows that often feature dynamic, unique couples who also work together as home renovators. Egypt and Mike Sherrod, Bryan and Sarah Baeumler, and Evan Thomas and Keith Bynum are just a few of the network's stars. And in all those hours of watching, there's no doubt you've wondered which HGTV couple you would choose to renovate your home. We wanted to hear from our Facebook community on who they'd pick, and the overwhelming response was for Ben and Erin Napier, the stars of "Home Town," beating out design duos Dave and Jenny Marrs, Heather and Tarek El Moussa, and many other HGTV couples. 
Ben and Erin have been charming viewers since 2016 as they reinvigorate their once-thriving southern hometown Laurel, Mississippi, by helping restore homes, businesses, and other community spaces. They've also appeared in numerous spin-offs. So, HGTV watchers have seen them tackle many difficult challenges with confidence, care, and a great sense of style that made them House Digest's readers' top choice for renovating their own homes. 
Why viewers love Erin and Ben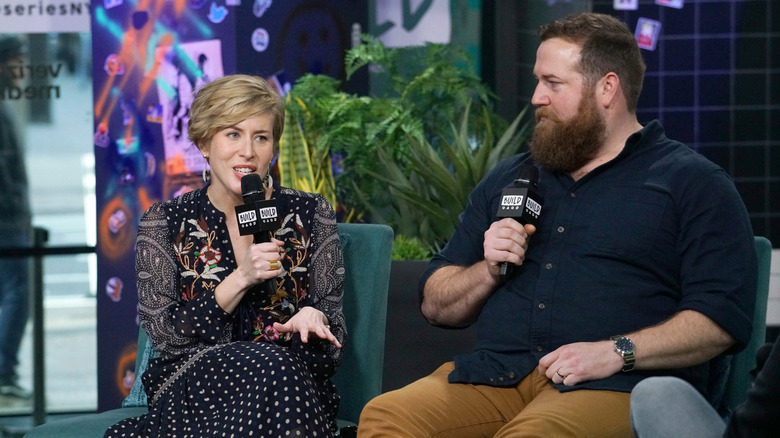 Manny Carabel/Getty Images
Erin and Ben are personally and professionally admired. They have spoken kindly and warmly to their clients, complete with a charming southern drawl. The couple approaches each project with curiosity, passion, and a desire to drill down to a home and the project's specific needs. When helping folks look for their dream home fixer-upper, Erin Napier prepares a hand-painted watercolor of what she envisions the house to be, lending personal warmth before a project even breaks ground.
Ben Napier is no slacker either. He spends hours in his wood workshop to create custom furniture pieces from salvaged wood and hardware. These become bespoke elements many HGTV creators don't have the skillset or time to do. 
The couple is also beloved for their interest in historical preservation. If something can be saved or repurposed, these two usually find a way to incorporate it into the new design, whether it's a sun porch, an old desk, or a beautiful wood beam. With such distinct attitudes and abilities, it's easy to see why HGTV viewers and House Digest readers would trust this couple to bring their renovation dreams to life.