Here's What Ben And Erin Napier Really Thought When The Home Town Producer Reached Out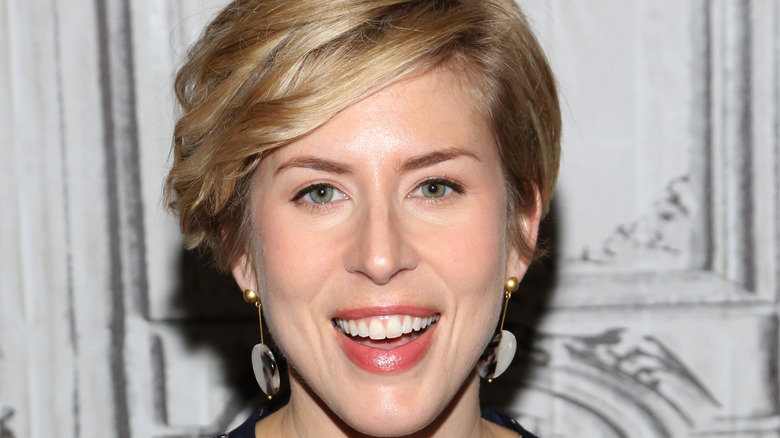 Manny Carabel/Getty Images
Made famous by their successful HGTV show "Home Town," Ben and Erin Napier were initially astonished when they were asked to host their own home renovation series in 2014. Following the completion of their historic craftsman house and a feature in Southern Living, the Napiers were contacted by HGTV producer Lindsey Weidhorn via Instagram, who reached out to pitch the idea. With a rise in followers, many of the posts were related to their hometown of Laurel, Mississippi, with the hashtag #ILiveinLaurel, which Weidhorn adored. Additionally, they were busy with their string of successful businesses. Ben Napier was a woodworker, and Erin Napier was a wedding invitation designer, which is why she originally thought that the producer could've been inquiring about purchasing some custom-made stationery. 
With the launch of "Home Town" in 2016, the show became a hit, although Erin Napier may have had her doubts. "It would never go anywhere," she said, "We didn't think it would be possible" (via House Beautiful). Upon returning to the quaint town of Laurel after college, the Napiers initiated a renovation of the rundown yet historic area by restoring various homes and businesses. Weidhorn saw the potential in the couple's candid charm; however, the hometown pioneers questioned Laurel's appeal to viewers. Erin Napier said, "We love it very much, but that doesn't mean everyone else would." With their abundance of skills, the Napiers have taken "Home Town" into its seventh season while it's continuously one of the top-ranked shows.
Ben and Erin never thought a show about Laurel would be such a hit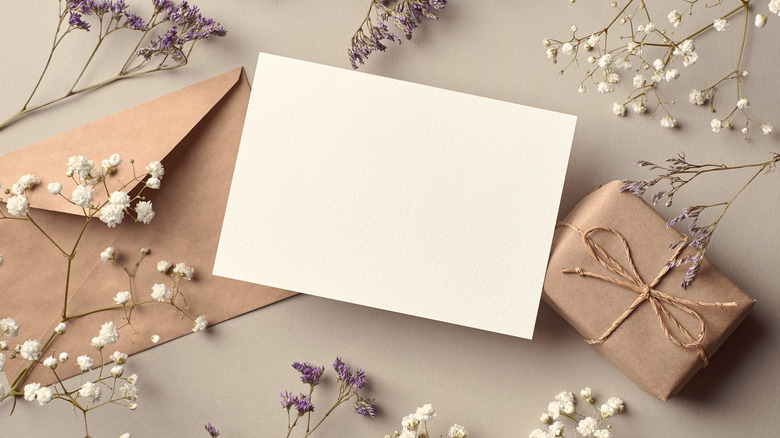 nika-lit/Shutterstock
While Ben and Erin Napier were expecting a request for stationery from Lindsey Weidhorn, starting a television show about their hometown was far from their minds. "I don't think you can ever anticipate something like this," Erin Napier explained, "It is such a happy surprise" (via House Beautiful). A savvy entrepreneur, Napier was already occupied with her online wedding invitation and stationery shop, Lucky Luxe Couture Correspondence, which was based in Laurel. With her graphic design background, the designer utilized screen-printed handkerchiefs as save-the-dates for her first project, which eventually received attention from Martha Stewart Weddings magazine. 
Besides expressing her admiration for the innovative couple's achievements, Weidhorn also suggested highlighting the city as the film location for the program, however, they were skeptical, "Why would it be possible to make a TV show in a town like Laurel, Mississippi?" From vacant downtown buildings to damaged homes, the Napiers never gave up on their neglected hometown. Since merging the Lucky Luxe company with their other lucrative businesses within the area, the inventive duo has shown viewers the beauty and authenticity only a small town can offer. 
The Napiers weren't even thinking about the small screen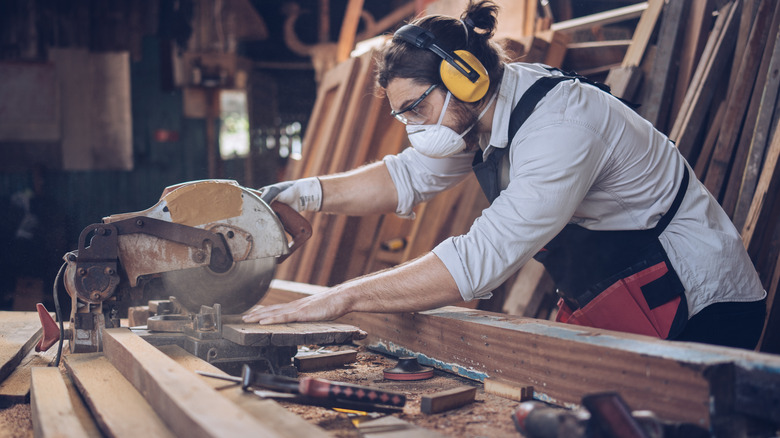 Party people studio/Shutterstock
With their home goods and furniture stores a full go, the small screen may have been a complete oversight for Ben and Erin Napier. Propelled by ambition, the couple was well in tune with their own talents, although they rarely spent time watching television at all. Once producers showed interest in the pair for "Home Town," they couldn't resist the opportunity. With the intention to show Laurel in a positive light, the Napiers feature many turn-of-the-century properties while keeping the vibe down home. "So we had fun and never had any expectations," Erin Napier explained (via House Beautiful).
Mixing their expertise in woodworking and design, the Napiers have cultivated a world of artistry that has made their beloved hometown a popular tourist destination. Eager visitors can witness the charm and renovations around the city of Laurel as well as catch glimpses of "Home Town" being filmed at the Scotsman General Store & Woodshop. Amidst shopping for heirloom goods, bespoke wood furniture, books, and apparel at Laurel Mercantile Company, you might also experience the Scotsman Snowball Stand and the Scent Library candle shop. With creativity and craftsmanship, Ben and Erin Napier are true artists and will continue to do what they love every day, with or without cameras.