Tarek El Moussa Vs. Scott McGillivray: House Digest Readers Have Weighed In On Their Favorite HGTV Hunk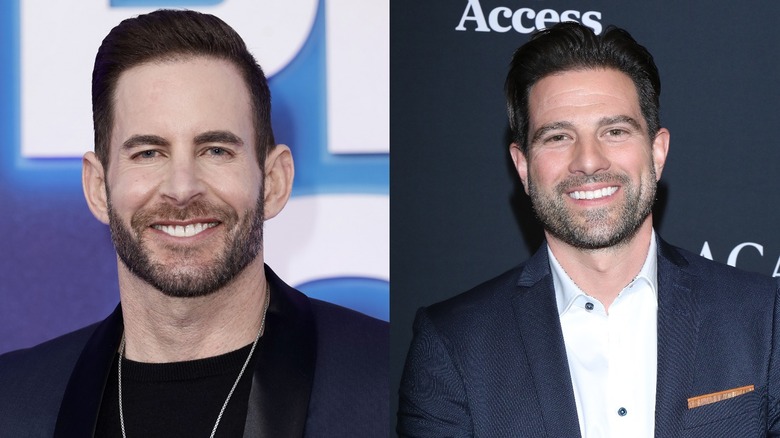 Frazer Harrison and Jeremychanphotography/Getty Images
Is it hot in here or is it just demo day? HGTV has no shortage of good-looking reality TV hosts, but two celebrity cuties that have caught many viewer's attention include Scott McGillivray and Tarek El Moussa. For those who aren't familiar with these rising homebuilding stars, McGillivray is the host and executive producer of HGTV's "Income Property," "Buyers Bootcamp," and "Vacation House Rules." McGillivray is also an ambassador for Habitat for Humanity and leads his very own podcast called "The Real Estate Rebel." El Moussa, on the other hand, is the host of "Flipping 101 With Tarek El Moussa," "The Flipping El Moussas," and the former co-star of HGTV's "Flip or Flop." Having begun his real estate journey at a young age, El Moussa eventually grew his empire and became known for rescuing desperately run-down abodes and flipping them into luxurious homes. 
To determine which guy had viewers swooning over his gorgeous home designs and good looks, House Digest asked readers to vote on their favorite HGTV hunk in an exclusive Facebook survey. While both men certainly have their strong points — and strong arms — only one could be crowned as HGTV's most loveable hunk. Who would viewers choose as their favorite HGTV star: the charming and kind Canadian contractor, or the witty and handsome millionaire investor? It's a tale as old as time, but here's what fans had to say about the man who won over their homes and their hearts. 
Scott McGillivray is HGTV's heartthrob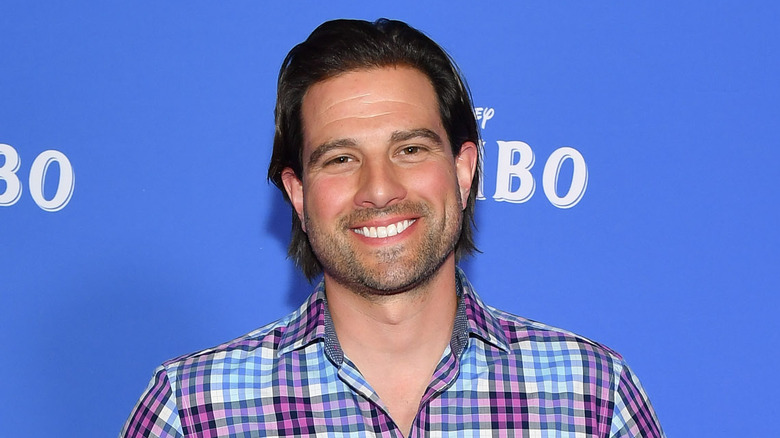 George Pimentel/Getty Images
It's official: Scott McGillivray won the exclusive Facebook poll in a landslide vote, with fans noting his cheerful personality, hands-on knowledge, and humble style. "Both men are great but there is a little something special about Scott," wrote one commenter. Others chimed in: "He's got a great smile," "He's fun, lighthearted, and easy on the eyes," "Scott is a wonderful guy to watch and so good with his clients!" While Tarek El Moussa is undeniably handsome and talented, some fans felt that they couldn't relate to his wealthy business ventures and million-dollar flipping projects. "Scott is down to earth! Tarek is in the millionaire club with his head in the clouds," wrote one commenter. 
However, many agreed that both El Moussa and McGillivray are wonderful HGTV hosts and enjoyable to watch. "Both are so dreamy in their own way," said one participant. Another agreed, saying that "Each brings a different talent to the table that I appreciate. Each has a great personality and is easy to like!" Not feeling impressed by either option? Perhaps you'd agree with the handful of commenters who threw in their own hunky suggestions, including Chip Gaines from "Fixer Upper" and Mike Jackson from "Married to Real Estate."