Bobby Berk Warns Against Making One Major Design Mistake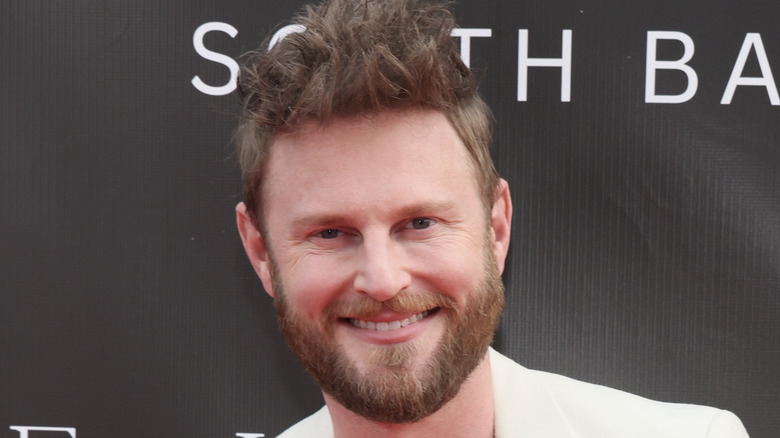 Rodin Eckenroth/Getty Images
There are many things to consider when it comes to choosing the right curtains for a space. Sheer or light-colored fabrics should be chosen over thick ones because they make the room feel more open, while vertical patterns are better than horizontal ones because they draw the eye upward. By making the space appear brighter and taller, these two choices help create the illusion of a bigger room. Another way to do this is to make the windows look tall by installing the curtain rods high, says Bobby Berk.
"This will create the illusion of a taller, wider window, and extend the lines of the space," the designer told Realtor. Hanging curtains too low is a major design mistake because it can have several drawbacks and aesthetic issues. Curtains that are hung too low can make a room appear smaller than it actually is and make it feel cramped. They can also look unfinished, which disrupts the overall visual balance of the room.
The right way to hang your curtains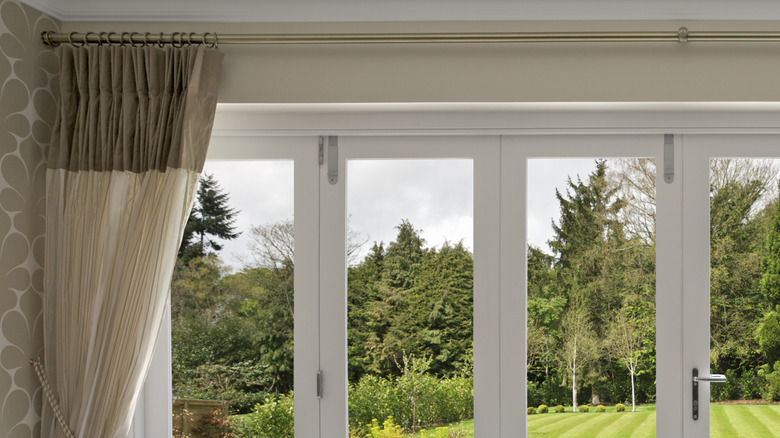 Phototropic/Getty Images
Hanging your curtains high will enhance the visual height of a room, making it appear more spacious and grand. "Unless you have extremely tall ceilings, curtains should be hung as high as possible, wider than your window, and extend to the floor, just grazing the surface," Bobby Berk explains to Realtor. Aim to mount the rods as close to the ceiling as possible rather than directly above the window frame, and opt for curtains that are long enough to meet the floor from that distance so they look elegant. 
When dealing with curtains, always pay attention to the measurements so you get the perfect curtain length and rod height for your space. The curtains should also be measured to be about two times the width of the window so they still look full when drawn open. If you have multiple windows in the same room, ensure that all the curtains have the same length and mounting height to maintain consistency and a cohesive visual effect.