Make Your Home Feel More Cohesive With Advice From Fix My Frankenhouse's Denese Butler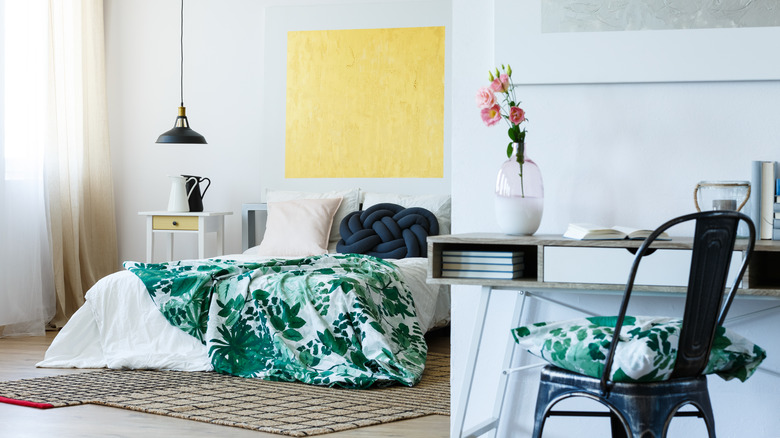 Katarzynabialasiewicz/Getty Images
It is easy for your interior design to become a hodgepodge of furniture, patterns, and wallpaper. Everything might have looked complimentary on paper, but in reality, the carpet does not match the drapes. Disjointed designs are a common mistake homeowners make when renovating their space, and Denese Butler has seen her fair share of discombobulated houses. The "Fix My Frankenhouse" host reconfigures homes with funky layouts, structurally and style-wise. She knows how to solve the Rubix cubes of scrambled designs, and Butler reveals the secret to an integrated magazine-worthy space is all in the accents.
Without a married design, your home can feel erratic and more like a furniture store than your humble abode. According to Butler, the easiest way to make your home look more unified is to share one stylistic choice within every space. It will create balance and flow without compromising your unique taste or having the walls, ceilings, and everything in between appear cookie-cutter. For Butler, that common thread is your accent designs.
Use accent designs as your common thread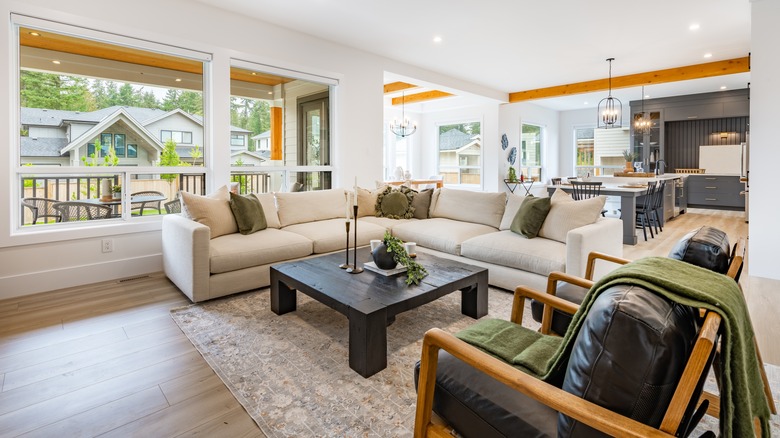 Sheila Say/Shutterstock
Denese Butler's style embraces contrast and surprise, but despite her bold looks, she still advocates for a design that blends around the entire house. "I do believe that it should feel cohesive," the HGTV star told Realtor. "Not only with the flow but just peppering in some consistency throughout." An art deco living room, rustic kitchen, and coastal bathroom can work if you pull it together with matching focal points. "Having yellow accent sprinkled around your space and each room, but not making it overpowering," Butler explained. "I think is the way to make spaces look cohesive."
Color coordinating your rooms is a foolproof decor strategy, but it is not the only way to have consistency. Incorporating your favorite materials, prints, textures, and shapes creates a connected layout within your design blueprint. For instance, you can choose to incorporate copper in every room with cabinet handles, bathroom faucets, and hallway picture frames, or plaid with dining room chairs, bedroom pillows, and office curtains. The common thread will keep the flow and unity, even if there are drastic differences in each space.