Can You Buy A Home Featured On Chip And Joanna Gaines' Fixer Upper?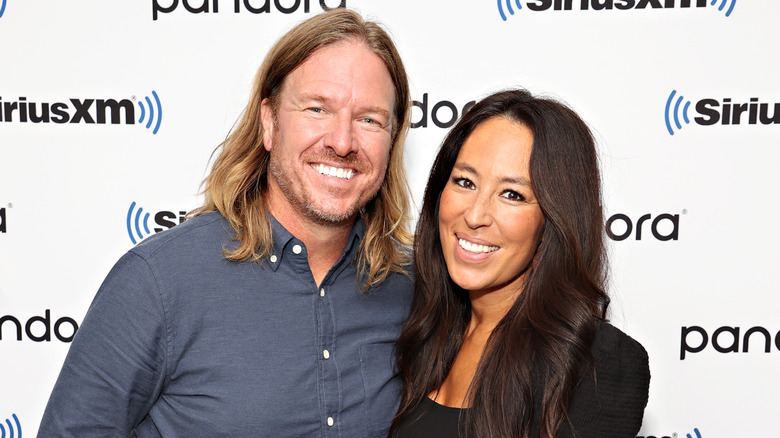 Cindy Ord/Getty Images
If you're like us, one of your thoughts while watching the Magnolia Network is, "I wish Joanna Gaines would renovate my house." With her signature modern farmhouse style, the self-taught designer has solutions for every space imaginable (including her biggest project yet: hotels). However, did you know that some homes featured on "Fixer Upper" are available for purchase? Living in one of the properties reinvigorated with Gaines' signature style excited us ... until we saw the hefty price tags.
According to Matthew McLeod, a real estate broker in Waco, the asking price is a big problem with getting the houses to sell. Though he said he's used to seeing million-dollar homes sell in the area, there's an idea among the listers that linking the home to the show will cause the house to sell quicker, which hasn't been the case. "The more expensive they get, the harder any home in this market is to sell," he told Realtor.com. "No one is willing to pay extra money because a particular person remodeled their home, whether they're a celebrity or not."
To buy or not to buy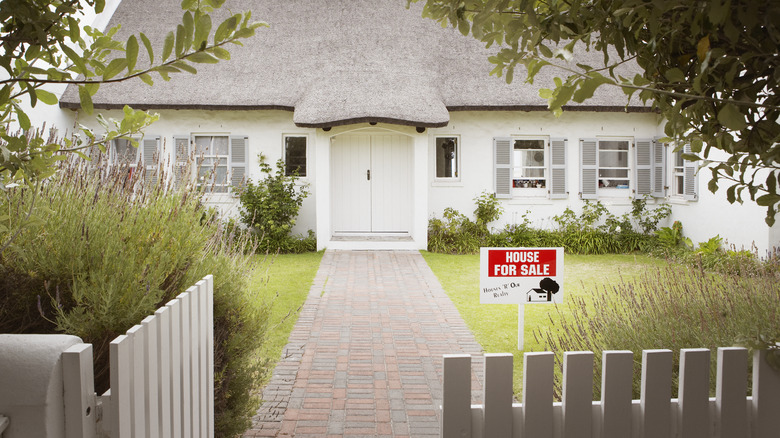 Tom Merton/Getty Images
To answer the question, yes, you can buy a home that was once featured on the hit show. However, the real question is, can you afford it? According to Realtor, three listings that have languished on the market have an asking price above $500,000, way above the median price for properties in Waco. Though Kristin Clements, a realtor representing the "Asian Ranch House," told Business Insider that while houses with ties to "Fixer Upper" get a lot of online traction, there's a key to selling the noteworthy properties. "Our honey spot is around that $150,000 to $250,000 range – that's where we'll get people buying right away," she said. Sadly, few "Fixer Upper" properties come close to that price.
Even if they did, it appears that some of the previous clients that have worked with the Gaines' ran into problems with their homes once the show stopped filming. Some previous clients noted that the Gaines' tried to encourage them to purchase a house in unsafe neighborhoods, and then there's the fine the powerhouse couple received for a costly renovation mistake — not reducing lead paint exposure in their projects. While the listed houses seem to be intact, it's wise to do a thorough inspection before purchasing one of the coveted fixer-uppers.