The Floor Plan Buyers On My Lottery Dream Home Can't Get Enough Of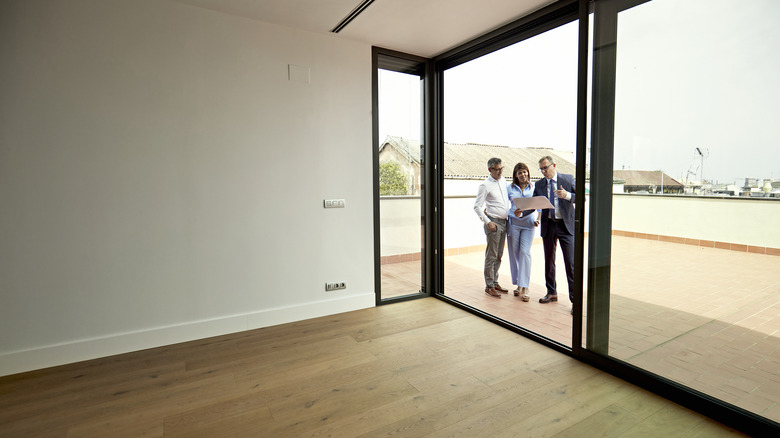 Xavierarnau/Getty Images
For the lottery winners on "My Lottery Dream Home", there are certain features that they commonly keep their eye out for when browsing homes. They want to see if there are nice outdoor areas like a yard and look at how dedicated spaces like basements and dining rooms are set up. Home layouts are also a big deal for these buyers with an open floor plan being an especially exciting thing to see in a viewing.
One winner liked the open floor plan of one of the homes she looked at because she wanted to be able to host and entertain comfortably in her new home. Another winner was drawn to an open, spacious layout because the combined dining area, living room, and kitchen immediately made her envision her children and grandchildren having a lot of room to run around the house. It's no surprise that the My Lottery Dream Home buyers can't get enough of open floor plans because they are very popular in the U.S. with 51% of American homeowners preferring them to a traditional layout.
Open floor plans are for modern living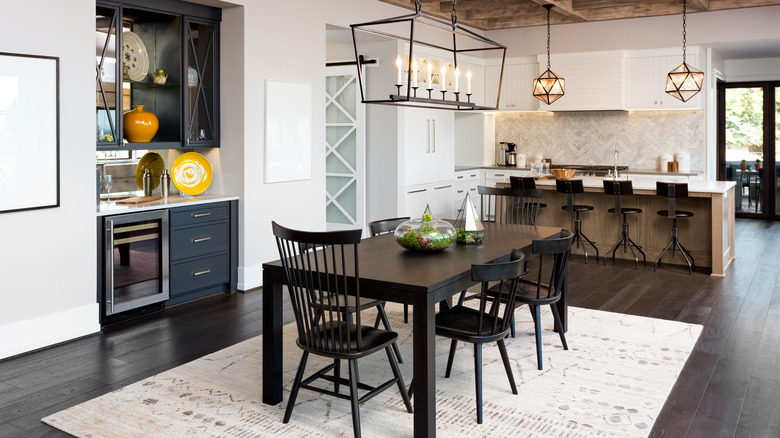 BM_27/Shutterstock
One key factor that contributes to the appeal of open floor plans is that they meet some core needs created by modern home life. An open floor layout in a home typically involves taking away the walls that separate the common areas of a home like the kitchen, dining area, and living room. You can choose to combine any two of these or all three to create a larger, better-connected space that feels more spacious, more inviting, more conducive for social interactions, and more versatile.
An open floor plan allows you to combine different activities, so it's easier to spend time together and things like cooking, watching TV, and eating or drinking at a home bar don't have to be done in isolation anymore. This is great for hosting, cultivating quality family time, and keeping an eye on kids inside the house. Open layouts also improve the flow of your home. They allow you to move more smoothly between rooms, which enhances the home's overall functionality and convenience.
Open floor plans offer great flexibility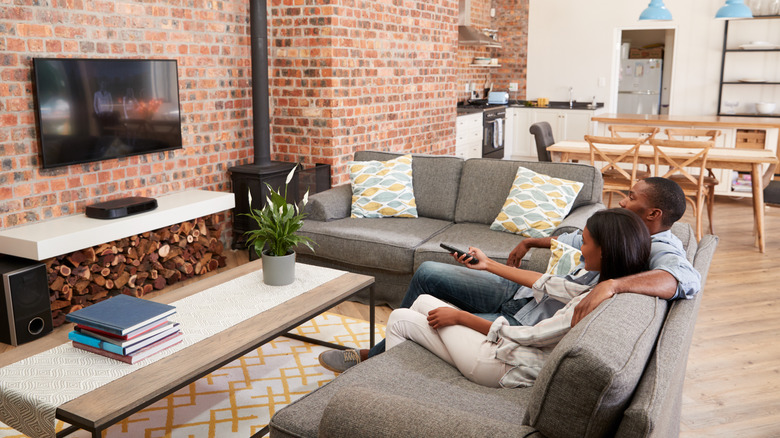 Monkey Business Images/Shutterstock
This is why David Bromstad sees the square footage of common areas as an important thing to take note of when thinking about the size of a home. He wants buyers to think creatively about the possibilities in a potential home and remember that it doesn't need to be perfect from the get-go. A home with an open floor plan is literally a blank canvas for you to design the best living space for you, your household, your lifestyle, and the things that are most meaningful to you.
This type of floor plan offers homebuyers the flexibility to arrange their layout so it serves them and also makes it easy to change it whenever necessary. As with any major home characteristic, its impact on resale value needs to be considered and the good news is open floor plans have a positive impact since all these benefits have created a high demand for them.