We're Packing Up Our Coastal Grandma Decor To Make Room For Grandpa's Cozy Christmas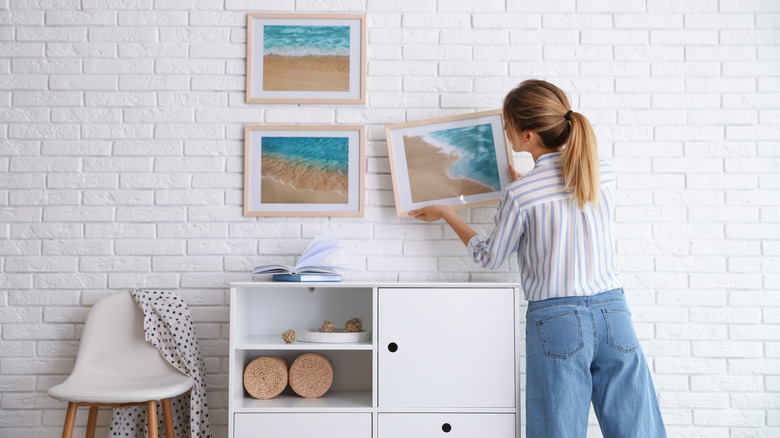 New Africa/Shutterstock
It seems the more technology we have at our fingertips, the more we long for an era with a simpler traditional vibe for our home. We have already seen the rise of the coastal grandmother decor style, with its blue, white, and green color scheme, linen accents, open rooms with natural light, and an overall beachy feel. Then there's Granny chic – décor that includes floral wallpaper and handmade items, from blankets to pillows, that are cozy and classic but with a modern spin. Let's not forget the Grandmillenial wave that has 20 and 30-somethings mixing in old pieces with new ones while avoiding fussy clutter, creating a style all their own
While we love you, Grandma, it's Grandpa's turn this holiday season. According to Etsy, Grandpa Chic is now at the forefront design-wise, and we know why. Its appealing, laid-back approach to styling the house this winter offers comfort in an understated, timeless manner. Etsy reports that searches for more masculine vintage-style items made from leather, wood, and marble have increased, with inquiries for leather ottomans tripling and searches for marble coasters quadrupling.
Get the look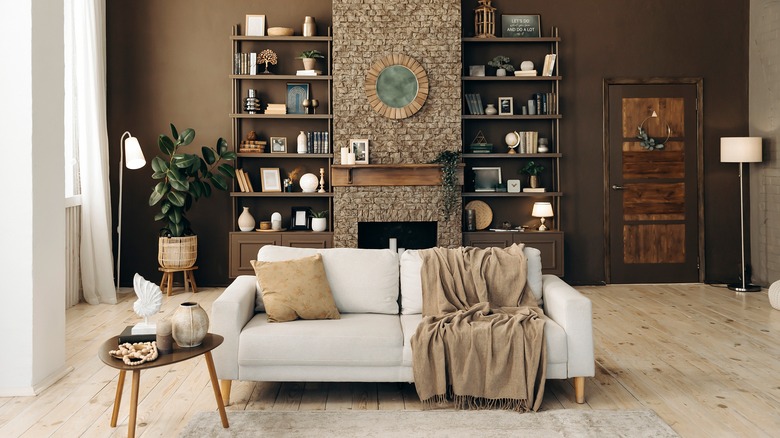 Sheremetio/Shutterstock
To achieve the Grandpa chic ambiance, consider color, style, and texture. The colors to work with are deep greens from moss to emerald, tobacco browns, and rich burgundy reds. You can also use earth tones such as warm grays and mustard yellow. Add dark wood tones and accents of natural materials, from leather to stone, and a touch of metal, such as brass. Add texture to the room by incorporating these colors in plaid, stripes, or medium to dark masculine florals.
Mix and match furniture and accessories, giving the spotlight to more vintage pieces, especially those that come with a history or even a flea market find that speaks to you. Anything slightly older, maybe a little bit worn, works well with this vibe. Everything should look like it was handed down or acquired over several years and not from a quick trip to a furniture store. When you're adding a piece that's new to you, look in second-hand shops and for deals at house sales. You want to give your décor a warm, old-school, lived-in feel. But be sure to balance between old and new; you don't want your living room to look like an antique store.
A cozy holiday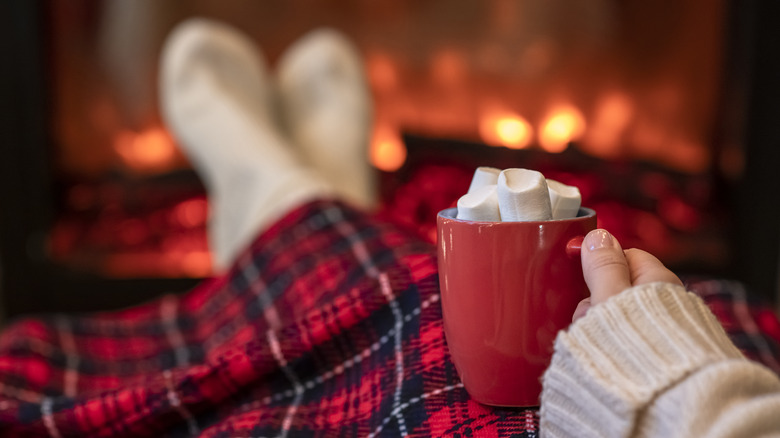 If you're not interested in changing the overall décor of your house, there are plenty of ways to incorporate a bit of Grandpa chic into your space over the holidays. The trend is a satisfying blend of nostalgia and comfort, so it's a perfect partner for the holiday season. Add touches here and there. Toss a festive red plaid blanket over a favorite chair. Use velvet pillows in gold or green to warm up a mid-century modern sofa. Invest in a tartan tablecloth and napkins for a special meal and add candles with classic scents like vanilla and sandalwood, or use battery-operated votives and pillar candles throughout the house for a warm holiday glow.
Grandpa chic is also sometimes called Country Club Grandpa, thanks to the vision of leather wing chairs and shelves of antique books framing a classic fireplace that helps define the style. No matter what it's called, the vision is the same: take something hyper-traditional, from an oil painting to a tweed jacket, and make it your own with a new twist. Grandpa chic is a sophisticated, polished way to bring layers of meaning to your décor while adding an eclectic and historic vibe to the home.