The Real Reason A Lot Of HGTV Shows Are Filmed In Canada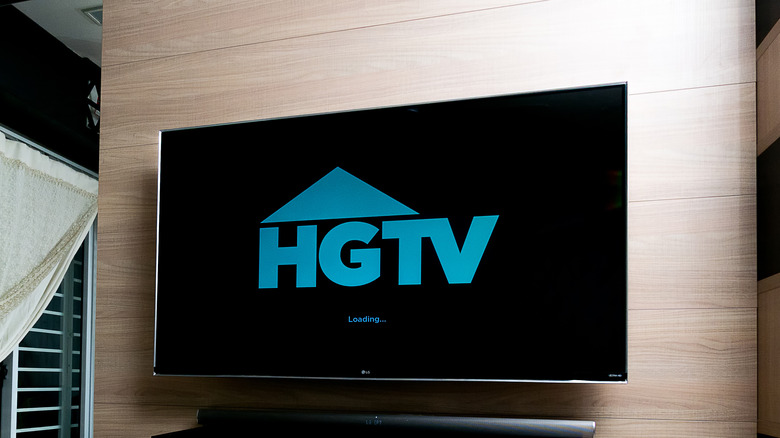 Shutterstock
There's nothing better than settling in to watch a home renovation show, is there? While the options out there run the gamut, the HGTV channel just knows how to do home improvement programming. The channel (which stands for Home & Garden Television) specializes in reality-style shows that focus on anything and everything about the home, including improvement, design, real estate, and more. But did you know that a large majority of the HGTV shows we know and love are actually from HGTV Canada? These shows include "Holmes on Holmes," "Love It or List It," "Property Virgins," and "Property Brothers," amongst just a few (via NPR).
But it's not just the series that are Canadian — it's the hosts too! Familiar faces from the likes of Mike Holmes, Drew and Jonathan Scott, Bryan Baeumler, Chris Hyndman and Steven Sabados, Sarah Richardson, Scott McGillivray and Damon Bennett, and many others are all from our neighbor to the north, predominantly Toronto (via HGTV Canada). But why is it that so many of these shows take place in Canada in the first place?
Canada is a very popular filming location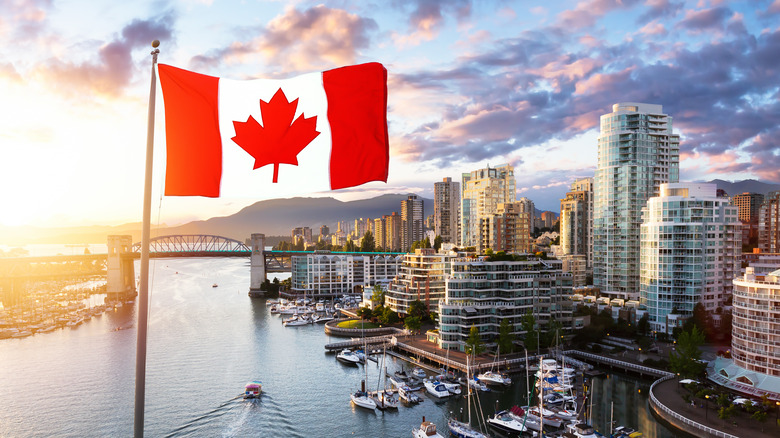 Shutterstock
As it turns out, it's not just HGTV's home improvement programming that's filmed in Canada, but many other shows and films are as well. Canada is an ideal spot to film because of areas such as Vancouver and Toronto that are widely-recognized (via Insider). And for the very opposite reason, Canada is also chosen for filming because it can offer less-expensive stand-ins for notoriously expensive cities, such as Los Angeles or New York. "It seems to be a combination of the incredible variety of landscapes and buildings, tax incentives and the cheaper Canadian dollar," a spokesperson for GoCompare revealed to HuffPost Canada. Which is to say, you can get Canada to look like any city in America for a discounted price.
As for HGTV shows, on the other hand, many American audiences have no idea that they're watching the home improvement of various Canadians residences (via NPR). While some episodes disclose the areas of Canada that they're filming in, others simply don't disclose any location. Logistically, however, it makes sense for many of the shows to be filmed in Canada, as production for HGTV is based in Toronto (via PopSugar). But as the years progressed, series began migrating to areas such as North Carolina to film.
Some eagle-eyed HGTV fans claim that if you look closely at the landscape and scenery, you can get a sense of exactly where certain episodes are filmed. What do you think?