The Real Reason So Many HGTV Shows Are Hosted By Couples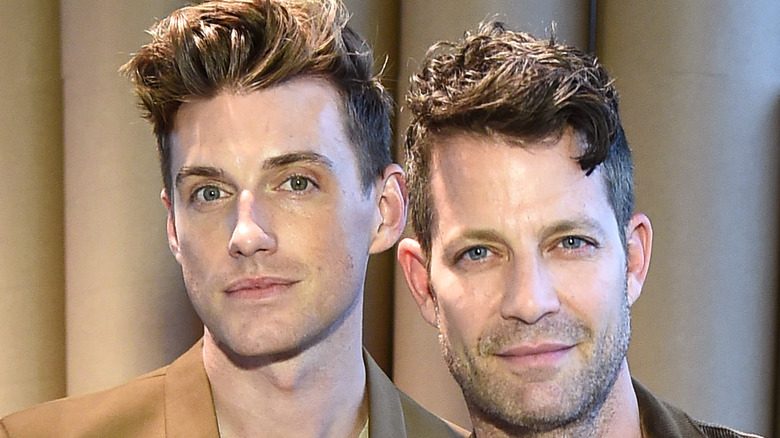 Ilya S. Savenok/Getty Images
Have you ever wondered why so many married couples host HGTV shows? We have! We aren't alone in our love of HGTV, the popular home and garden television network. According to Architectural Digest, 1.3 million viewers became the average in 2018 during prime time. Per the outlet, only three other networks had a slight lead, including Fox News, ESPN, and MSNBC, showcasing our obsession with renovation shows. To get to the bottom of what HGTV looks for in show hosts, we had to do some digging.
We adore shows that are hosted by non-couples such as Hilary Farr and David Visentin on "Love It or List It," twins Drew and Jonathan Scott on "Property Brothers," and mother-daughter team Karen E. Laine and Mina Starsiak Hawk of "Good Bones." However, it's the romantic couples that we're so intrigued by that make us consistently tune into HGTV! The obsession? Per Closer Weekly, some of the most notable shows are with husband-and-wife duos Erin and Ben Napier of "Home Town Takeover" and Chip and Joanna Gaines of "Fixer Upper," renovating homes throughout small-town America. Nate Berkus and Jeremiah Brent of HGTV's "Nate and Jeremiah by Design" and "Nate & Jeremiah: Save My House" are another favorite married couple that have said, "We love working together." It definitely shows!
Read on to see the real reason why couples host so many HGTV programs. We gained major insight into why couples host so many of these shows — and what HGTV execs look for when casting.
Why so many hosts of HGTV coupled up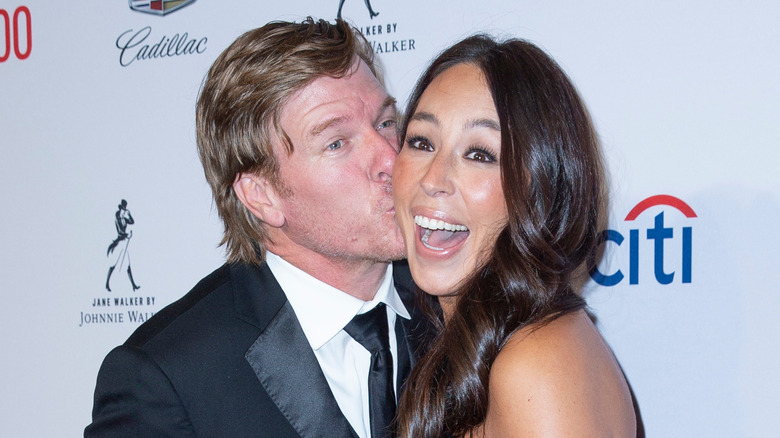 Shutterstock
HGTV's Group Senior Vice President of Production and Development Loren Ruch explained on the "Bleav No Script No Problem Podcast" that the network looks for authenticity. "The X-factor that I look for is someone true to themselves and not trying to be someone else," he explained. "We have a lot of talent tapes that come in that I call copycat tapes. It almost looks like people who have studied HGTV so closely are trying to be the next Chip and Joanna Gaines." And what he's looking for are duos with unique appeal.
In the New Yorker story, "HGTV Is Getting a Renovation," network exec Matt Trierweiler agreed that HGTV is looking for hosts that viewers would want "to go get a drink with." It makes sense that HGTV looks for relatable couples such as Erin and Ben Napier of "Home Town Takeover," Chip and Joanna Gaines of "Fixer Upper," and former couple Tarak El Moussa and Christina Haack of "Flip or Flop" — although, we must admit we tune in to the latter to see who they're dating next!). Country Living explains that relatable hosts are a big draw for the network viewers, from seeing what they post on Instagram to watching their kids grow up on the small screen to making them feel like friends. As HGTV's Social Media Chief Abbi McCollum explained, "People want to know that these hosts are real people who are doing this because they love it."