Everything You Need To Know About Home Separation Anxiety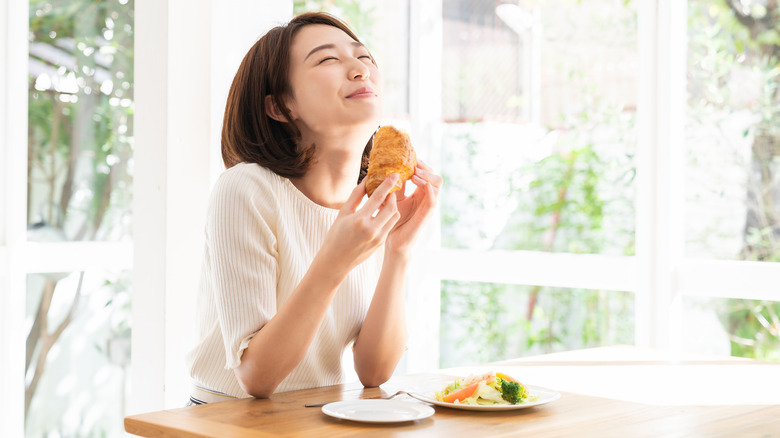 miya227/Shutterstock
After a long period of anxiety and uncertainty, post-COVID-19 life became more normal as cases fell. "[You should] always be cautious when making predictions about COVID. That said, I am cautiously optimistic," Dr. William Schaffner, an infectious disease expert from Vanderbilt University in Tennessee, told Healthline. 
While everyone is relieved the disease seemed to dissipate, about 2/3 of 1,060 adults in a Hotpoint survey said they felt wary about returning to their usual routine, including work outside the home, according to Express. Our homes offer a safe sanctuary filled with familiar objects that comfort us — and many used the pandemic as an excuse to update their décor, optimizing their home's beauty and coziness. To that end, it's no wonder we became so content there. "You first realize it's happening when everyone around you begins to take advantage of all the opportunities that are slowly unfolding, and you feel like you don't want to partake in them," said Jo Hemmings, a behavioral psychologist to Homes & Gardens. "It could be because you've always been a homebody, but for many others, it's because we've got so used to being at home." 
Experiencing home separation anxiety is really quite normal under the circumstances, but you can go back into the world without anxiety by doing a few simple things.
Make the new normal familiar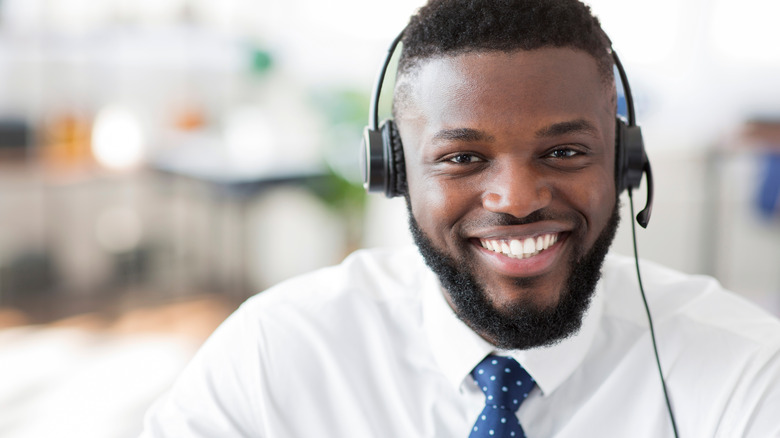 Prostock-studio/Shutterstock
You can go back into the world and resume some of your normal activities, such as working in your office and not the family room's makeshift home office. Hotpoint found that 21% of those who answered their survey intended on bringing familiar items, such as mugs, plates, a favorite coffee cup, or their children's toy into work to provide a homey atmosphere, according to Express. The key is infusing the comfort of one's residence into your office experience. "This will remind you that home is only a short journey away," explained Hemmings to Homes & Gardens. 
Younger people, ages 8 to 24 years old, are more prone to experiencing anxiety when leaving home, cited the publication, with 62% worried about returning to pre-pandemic lifestyles. Just 46% of 25 to 34 year olds embraced that same feeling. "It's a reversal of what I expected. I suppose this is because this age group has had a relatively short life, so a bigger percentage of their life has been spent indoors," Hemmings added. "Whereas, if you're older, it's a much smaller percentage. It's such a distinct chunk that you will be scared of what it's like to go back out there." Hemmings also suggested practicing your commute prior to re-joining the rat race, which will make that easier, too. Before you know it, your new normal will become what's familiar.