The TikTok Grout Cleaning Hack The Internet Is Obsessed With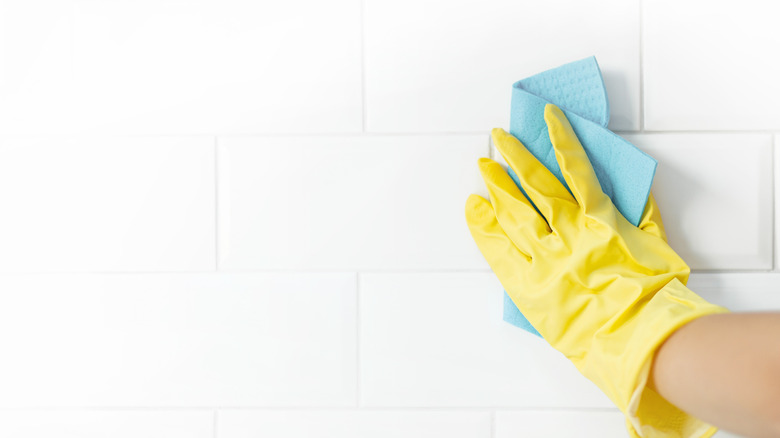 Alina Bitta/Shutterstock
While you may turn to TikTok for your entertainment needs, it's also a great spot to get some cleaning hacks. Seriously, if you're not on #cleantok yet, you need to get on it. It's full of helpful content that will make cleaning your house a breeze. One of the latest hacks making the rounds on the social media platform involves deep cleaning a particularly tricky spot — your grout.
You may assume that your grout is automatically cleaned when you wash your tile floors, but that isn't necessarily the case. Yes, you'll get some of the dirt while mopping, but for a truly deep clean, you need two simple items. Luckily these items are either already in your cleaning supply bin or can easily be found in any grocery or big box store. According to TikTok user @cynthiasierra071, the secret to sparkling grout involves toilet bowl cleaner, a toothbrush, and a little bit of elbow grease.
She demonstrated the hack in a short video clip, and the process couldn't be more straightforward. All you need to do is place a thin line of toilet bowl cleaner gel along every inch of grout (although you'll probably want to do it in sections). The nozzle-style opening of many toilet bowl cleaners makes this process very easy. Then, allow the cleaning product to soak into the grout for five to 10 minutes, and scrub all the dirt and grime away with your toothbrush.
The results — and what users are saying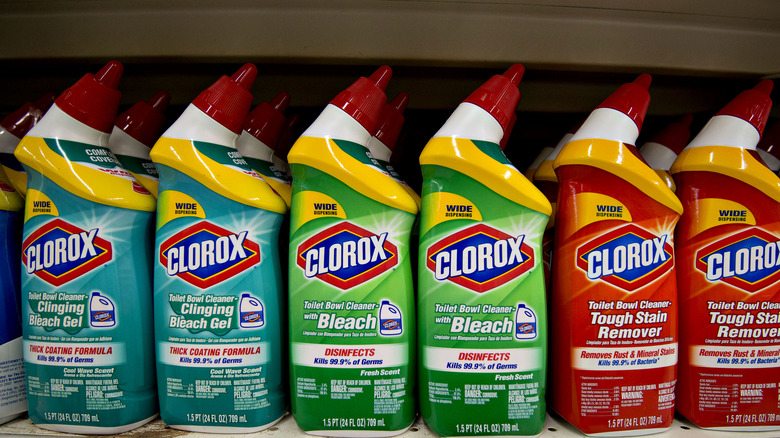 Bloomberg/Getty Images
The powerful toilet bowl cleaner will do most of the heavy lifting for you in this hack, and you will see dirt particles visibly rise to the surface of the gel before any scrubbing is involved. But the transformation becomes dramatic after a bit of scouring, and you will see the grout go from a dark brown to white. The video demonstrating the cleaning hack from @cynthiasierra071 racked up 2.7 million likes and over 15,000 comments, proving that TikTok users are either super into cleaning hacks or simply desperate to figure out how to deep clean their grout. 
One user couldn't get over the dramatic transformation, writing, "Oh wow, that's a huge difference." Another user tried the hack herself and commented, "I did this and it's amazing! I legit let it sit not even five min it's amazing!" One user poked a bit of fun at the toothbrush that @cynthiasierra071 used in the clip, asking in the comments section, "does the toothbrush have to be a spiderman one??" The clip, which is less than a minute long, might just inspire you to deep clean your own bathroom. After all, who doesn't want sparkling tiles?