The Real Reason Extreme Makeover: Home Edition Ended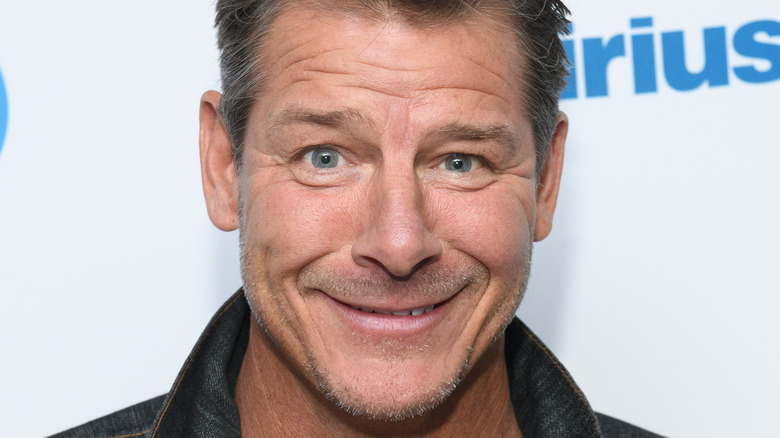 Noam Galai/Getty Images
With a nine season run and over 15 million views per episode, per the The Hollywood Reporter, "Extreme Makeover: Home Edition" used to be one of the most well-regarded reality TV shows on air. The program was known for its heartwarming stories, with designers including host Ty Pennington rebuilding houses for folks in need. Families struggling financially, widows, parents of children with health issues, and more, would all get lavish home remodels, free of charge, courtesy of the design team.
Yet in December of 2011, ABC announced the end of "Extreme Makeover: Home Edition." The popular show's final episode aired January 13, 2012, on its 200th episode, in which the design team sponsored tornado victims, building seven houses over the span of a week, according to The Wrap. With the subsequent HGTV reboot, fans are curious about the reason for the program's cancellation. Why did arguably one of the most popular reality TV shows come to such an abrupt end?
Low ratings played a part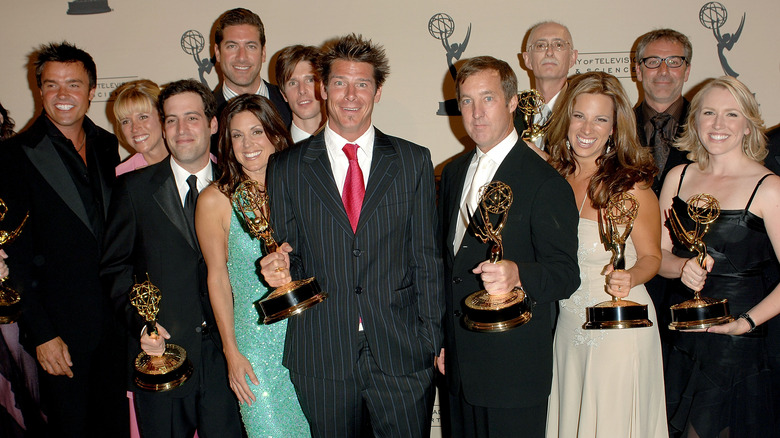 Stephen Shugerman/Getty Images
While "Extreme Makeover: Home Edition" once garnered massive amounts of viewers every week, it quickly saw a steep drop in ratings. According to The Hollywood Reporter, the show struggled to retain viewers after ABC moved it from its Sunday night slot to Friday night. More than that, the show only held a 1.5 rating amongst its prime demographic consisting of 18 to 49 year olds, resulting in a 34.9% audience decrease between the season's start and mid-November (via The Wrap). "Extreme Makeover: Home Edition" also faced increasing competition, with competing networks releasing shows like Fox's "Kitchen Nightmares," and ABC itself using the show's former Sunday slot to air "Once Upon a Time."
With the steep decline of viewers, a less prime airing spot, and increasing competition from both other reality shows and scripted dramas, "Extreme Makeover: Home Edition" was rapidly heading towards its impending cancellation. Perhaps it was the fault of the network's decision to change its airing time, or perhaps it was the fault of the show's controversy surrounding the quite negative impact it reportedly had on the lives of its contestants.
Contestants were left struggling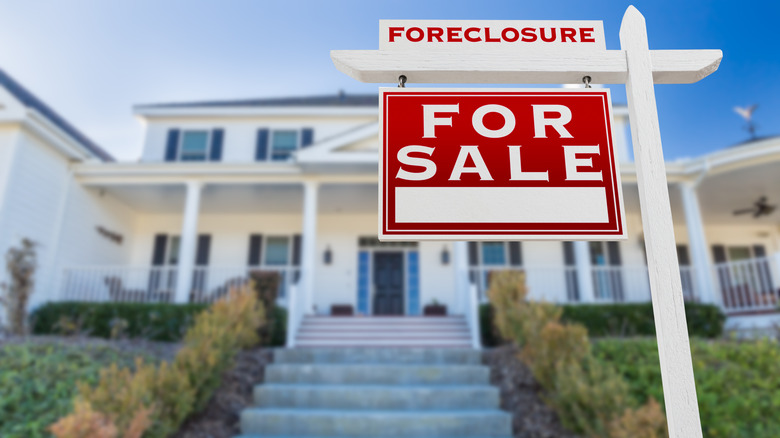 Andy Dean Photography/Shutterstock
The real reason "Extreme Makeover: Home Edition" was so rapidly heading towards its downfall, though, was due to the aftermath of the show, and the shockingly negative impacts it allegedly had on its contestant's lives. While it was heartwarming to see the contestant's reactions to their gorgeous new homes, fit with every amenity and luxury the designers saw fit, it was not long after shouting "Move that bus!" that the fiscal reality of the situation set in. With the new luxuries came a sharp increase in taxes, bills, and upkeep costs (via The St. Augustine Record).
Take the Harvey family, for example. Their episode aired in 2005, featuring a 4,289-square-foot house the "Extreme Makeover: Home Edition" team designed for the family. However, it went into foreclosure and was auctioned off just six years later. The St. Augustine Record states that the Harveys only received the house from the show, not any financial assistance or money, leading to its eventual foreclosure.
This is not an isolated occurrence, either. Ranker lists off a handful of negative consequences families faced from their remodels, including raised utility bills, multiple foreclosures, increased financial difficulty, and more. In fact, this became such an issue that the HGTV reboot has addressed it; Loren Ruch, HGTV's production and development VP, told USA Today that the reboot will focus on "celebrating families rather than exploiting situations ... we want to make sure we help their lives long after 'Extreme Makeover.'"