Joanna Gaines' Best Tip For Making A Small Space Seem Bigger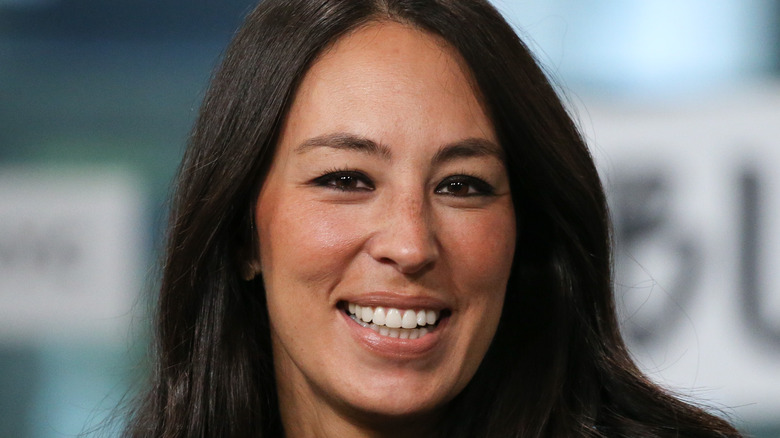 Rob Kim/Getty Images
With the rising cost of real estate and rent, as well as the rise in urbanization, more and more people are living in smaller, compact spaces. The average apartment size in the U.S. is just 882 square feet, with new apartments decreasing in size by 5% over the past decade (via Rent Café). With spaces getting smaller, it can become overwhelming and difficult when deciding how to efficiently, but still beautifully, decorate your space.
Luckily, Joanna Gaines yet again has come through with tips for decorating — this time, for your small space! Contrary to popular belief, Gaines believes you should use one large piece of furniture in a small space, not multiple small pieces. Gaines also suggests adding more light into your small space. Per Best Life, Gaines says "One of the best things I find in small spaces is that there's not enough lighting, so I always encourage people, 'If you have some room in the budget, add extra lighting.'"
Light it up!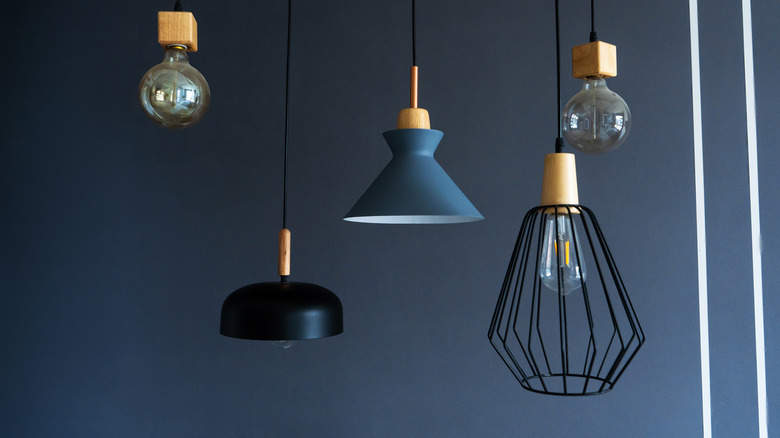 Try_my_best/Shutterstock
While adding light to a room is a great idea to brighten it up and create the illusion of space, it can be hard to fit a standing or table lamp into a cramped space. Instead, opt for wall and/or hanging lights. One option for a hanging light comes in the form of pendant lights. HGTV suggests a few uses for pendant lights: hanging over a bedside table, creating a bright reading corner, or suspending over countertops in a kitchen. However, it is suggested not to do this in a room with low ceilings to avoid not only cramming the space, but also to avoid hitting your head. They suggest pendant lights as an option in rooms with at least 9 feet tall ceilings.
Wall lights are another option for shorter ceilings, or in addition to pendant lights. Wall lights installed above your nightstand can also mimic the function of a bedside lamp. Install the lights with an adjustable arm to be able to manipulate the light for your needs, per HGTV.
Adding either type of light, or even both, will free up space in your living room, bedroom, dining room — anywhere you can ditch a lamp and add in a light installation. As Joanna Gaines says "Light makes things feel bigger" (via Best Life), so listen to her, get some wall or pendant lamps, and light it up!