Could This Be The Most Haunted House In The World?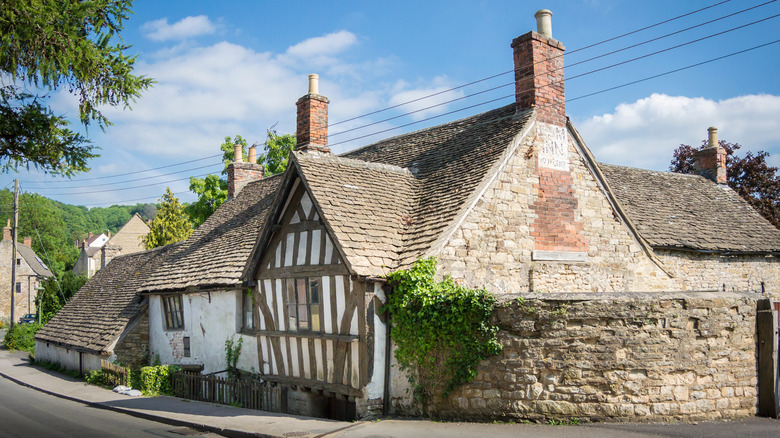 Sue Martin/Shutterstock
Caroline Humphries has lived at The Ancient Ram Inn since her parents purchased the 1,000-year-old property in 1968, moving in at just 8 years old. Now 60 years old, Humphries runs the bizarre property as a paranormal tourist attraction. Could this be the most haunted house in the world?
The New York Post reports that the house dates back to 1145, and was likely built on top of an ancient Pagan burial ground. Humphries' parents bought the property to turn it into an inn. Her father spoke to a diviner who told him there were bodies buried around the property, which led him to discover buried bones wrapped in a cloth with daggers. Since then, The Ancient Ram Inn has been declared a Grade II listed inn, meaning it is historically protected. The inn is located in Gloucestershire un the U.K., and has been a popular COVID-19 safe destination. It no longer functions as an inn or bed and breakfast, but the website lists available ghost tour dates.
The Haunted Ancient Ram Inn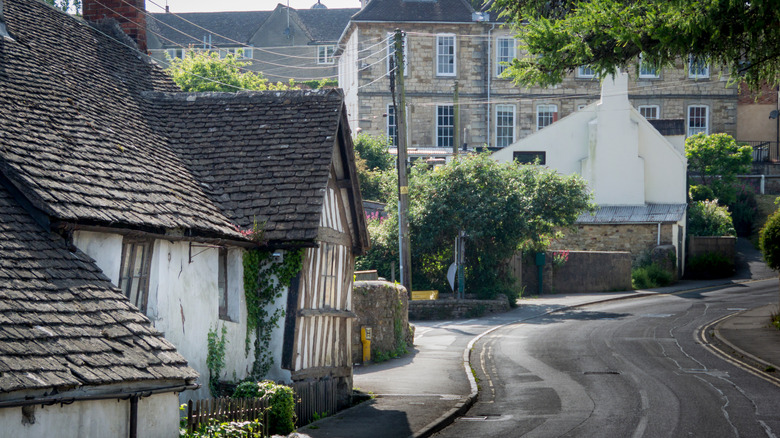 Sue Martin/Shutterstock
The Ancient Ram Inn has an array of displayed oddities found on and in the property. The Sun reports that Caroline Humphries' father has found multiple bones in the ground and house, and even found a mummified cat in the walls, which is confirmed to be over 500 years old. The cat was dead before being placed in the walls, which was likely done in efforts to ward off witches. The New York Post states that the walls contain enough lime that the cat was well preserved. The bones are not identifiable with any animal bones, but it is still undetermined what, or who, they belong to. Humphries' partner recently found even more bones under the staircase, including a jaw, skull, spine, and femurs.
According to the Mirror, the building may even date back to 900 AD, and likely housed slaves, Catholic monks, and stonemasons who built the nearby church. Humphries even speculates that there is an undiscovered secret passageway and cellar that connects the church and inn, due to information in the property deeds.