Here's How Much Justin Timberlake And Jessica Biel Sold Their Penthouse For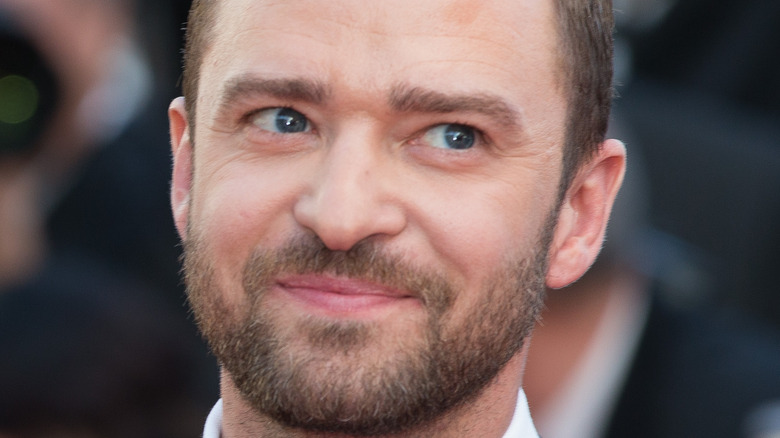 magicinfoto/Shutterstock
Justin Timberlake, 40, and Jessica Biel, 39, have sold their Tribeca penthouse for $29 million without putting it on the market, according to the New York Post. They quietly closed on the penthouse that they originally purchased for $20.2 million in 2017. This left them with an $8.8 million profit, unlike when they sold their SoHo penthouse for a $6.35 million loss (via Realtor.com).
The couple's 5,375-square-foot, four-bedroom, 4.5 bathroom penthouse is filled with luxurious amenities. The building on 443 Greenwich St. keeps true to its historic architecture, while Timberlake and Biel's penthouse is a modern designer's dream. Their open floor plan living room is adorned with arched windows with black trim and exposed wood beams. The penthouse also includes wide board oak floors and a floating staircase. The building boasts a 71-foot indoor swimming pool and a 5,000 square foot landscaped roof terrace, along with a private gym.
Paparazzi proof
This building is so popular amongst celebrities because of the amenities that cause it to be paparazzi-proof. Formula One star Lewis Hamilton recently sold his penthouse there for $50 million, according to Realtor.com. Harry Styles, Rebel Wilson, and Jake Gyllenhaal currently own penthouses in the building.
"Paparazzi-proof buildings are quite rare," explained Amy Herman, a licensed real estate salesperson at Serhant who works with high-profile clients. That is why penthouses in this building sell for such high prices. The building is paparazzi-proof because celebrities can go in and out of the building without being seen. There is an underground parking lot with valet service and a secondary lobby for high-profile residents to take elevators directly to their floors. This is especially necessary for celebrities with children — Timberlake and Biel have two sons — who are trying to retain some amount of normalcy. After selling this penthouse, the couple is left with their L.A. mansion and Montana ski-home, according to Style.