Candis And Andy Meredith Reportedly Refused To Pay A Flooring Company, Forcing A Home Work Homeowner To Pay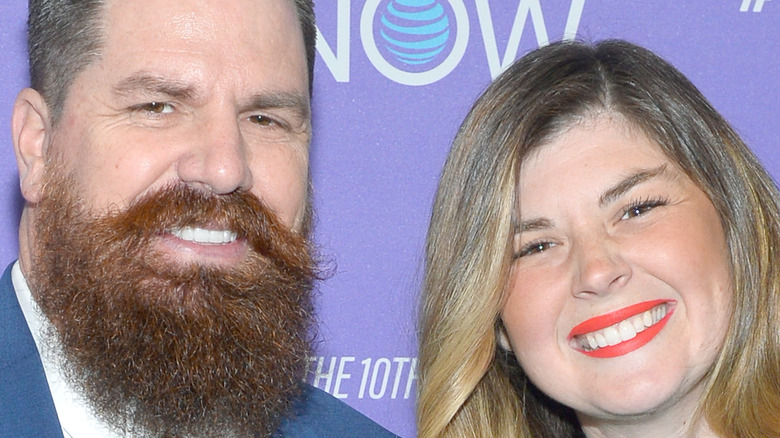 Noam Galai/Getty Images
A battle for the truth between home renovation stars Candis and Andy Meredith and their client Aubry Bennion has erupted on social media. In early January, the Meredith's show "Home Work" premiered on Chip and Joanna Gaines' new network with Discovery +, Magnolia. Bennion took to social media on the day of the premiere to speak about the long and pricey process it took for her kitchen to be renovated. Despite neither side signing a formal contract for the renovation, Bennion's budget was $25,000, and she was told it would take three weeks to start and finish the project. After five months, she was left with a $40,000 bill and a kitchen that only looked good on screen. According to the receipts she was given, the supplies cost only about $4,000, so Bennion cannot believe where the $40,000 total is coming from. On top of this, she was forced by the Merediths to pay the flooring company after her linoleum floors were laid wrong multiple times and left unsealed.
Cardboard was used for the subfloor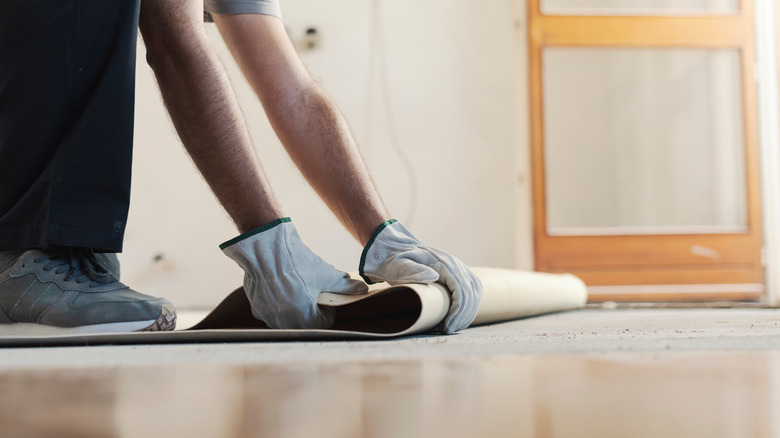 Stokkete/Shutterstock
An outside contractor discovered that the subflooring that the Merediths crew installed was leveled with scraps of cardboard from leftover packaging. However, this was only one of the problems Bennion found. Countertops were loose, the sink was leaking, and the washing machine didn't work, according to the messages between Bennion and Candis. The Merediths did send their crew to remedy some of the problems, but Bennion was left to pay for the floors herself.
On the Meredith's social media, they explain that they were only the "bearer of bad news" between the contractors they hired and the homeowners. They stated that they could not control delays due to Covid-19 and that there were many misunderstandings between them and Bennion. Candis expressed to Glamour that if Bennion had a problem with the renovation costs, she should have sued them during the two years it took for the episode to air instead of bashing their name online. Especially because Bennion only paid them $11,000, and they were left to pay $32,000 from their own money. Four other homeowners from "Home Work" have submitted complaints to the Magnolia Network about the Merediths.