Here's How Much Joe Pesci Just Sold His Jersey Shore Home For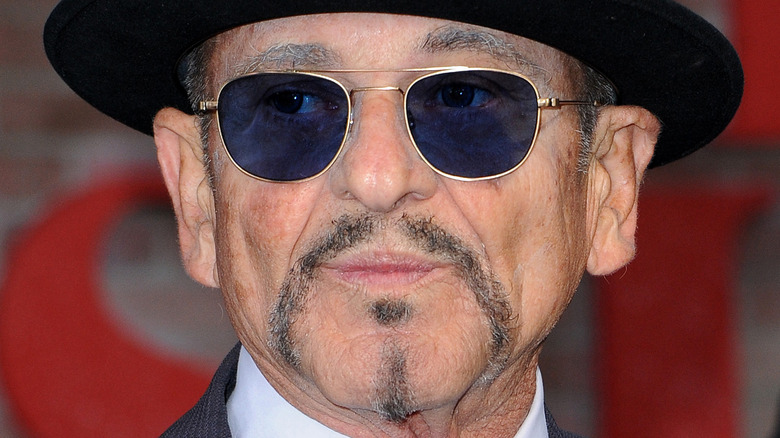 Tinseltown/Shutterstock
Many celebrities who grew up in New Jersey later decided to take up residence there as adults. According to Jersey Shore Local, there's a plethora of musicians, actors, and athletes who choose to call the Garden State home. Until recently, that included legendary actor Joe Pesci. But, the Newark-born actor recently sold his waterfront home in Lavallette, New Jersey, for a whopping $5 million, as per Realtor.com. 
While $5 million is nothing to sneeze at, Pesci did take a bit of a hit in terms of what he got from the sale — when he first listed it back in 2019, he was asking $6.5 million for the home. However, Pesci may not be too concerned about it going for $1.5 million less than his initial asking price. He purchased it back in 1994 for a comparatively paltry $850,000. The actor spent over two-and-a-half decades in the space. But, if you're thinking that he revamped the interiors to transform it into a sleek, modern masterpiece over the years, that's not exactly the case. As Uproxx exhorted, many real estate fans are talking about the '80s vibe of Pesci's former mansion.
A little more about the home
The thing that caught many viewers' eyes wasn't even the property itself — it was the décor. Architectural details, such as the curved ceiling in the atrium, a spiral staircase, and a statement gold chandelier in the kitchen bring to mind the over-the-top interiors of the 1980s. Leather recliners, a "Lethal Weapon 3" pinball machine, and memorabilia from various film projects transport fans back to Pesci's heyday. A carousel horse tucked away in one corner of the home has aroused more than a bit of curiosity.
However, the interior design likely wasn't what the buyer of the New Jersey pad was thinking about with the purchase. The mansion has some serious square footage. As the Los Angeles Times reported, the two-story property (complete with an elevator) is 7,200 square feet with eight bedrooms and eight bathrooms. There is a private dock and a large pool out back. Plus, given that gorgeous waterfront location, nearly the entire rear of the house is covered in windows, allowing you to check out the view no matter where you are in the home.