Here's What Vincent Gallo's Trump Tower Condo Is Selling For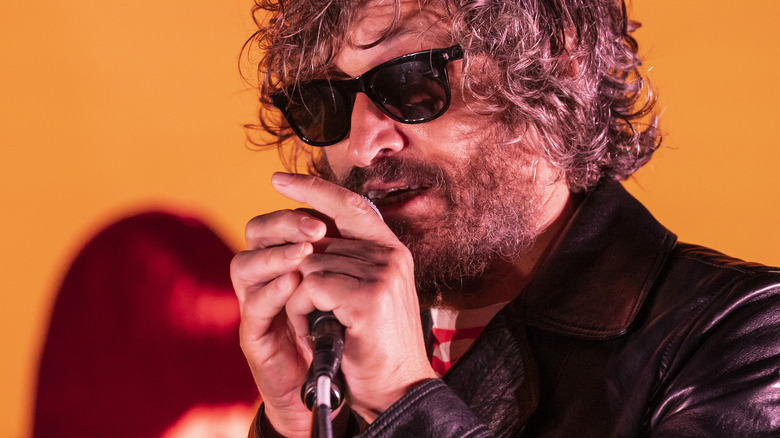 Erik Voake/Getty Images
Amidst high demand in the housing market, Vincent Gallo, a native of Buffalo, New York, is unloading his Trump Tower condo for about $12,000 higher than the price he bought it. But who is Gallo? You ask. Well, he is an unusual music composer, performer, conceptual painter, controversial writer, movie director, actor, audio engineer, extreme motorcyclist, and all-around art explorer.
According to Gallo's biography on IMDb, he was born in New York in 1961, dropped out of Sweet Home Central Schools in 1978, got engaged to writer/editor Bethany Ritz from April 1999 to April 2000, and was co-founder of "the New York City Breakers." The bio identifies him as the owner of the largest collection of audio gear and vintage Hi-Fi in the USA and a skilled early 80s hip-hop breakdancer. Gallo was also a good friend to late Johnny Ramone, nine-time Grammy award winner Ricky Rubin, singer-songwriter PJ Harvey, and guitarist/vocalist John Frusciante.
Gallo loves Donal Trump and has always been a supporter of the former US president (via The Hollywood Reporter). On August 22, 2019, Yahoo! Entertainment reported that Gallo, who had always believed the Trump Tower was the best building in New York, purchased a condo there for $1.47 million. After living in it for a while, Gallo is finally selling the condo.
Vincent Gallo's Trump Tower condo
This 1,064 square foot condo in Trump Tower was listed on StreetEasy by Nitza Shafrir Zinbarg, a 25-years-licensed associate broker at Trump International Realty, and is selling for $1,590,000. As noted on the listing, the one-bedroom condo is situated at the west corner of one of the upper floors. From this room, the next lucky buyer can savor unobstructed views of the famous Crown Building to the west and the elegant architecture spanning Fifth Avenue to the south.
NY Post confirmed that a full bathroom plus a powder room are included in the unit of which the purchase gives the buyer access to an event lounge, fitness and yoga center, library, theater, billiards rooms, business center, conference rooms, and a children's playroom. In the words of Mark David of Dirt, "The front door opens into a 30-foot-long living-dining room with basic parquet floors and two humongous floor-to-ceiling windows..." and "A short corridor with an itty-bitty coat closet and a powder room leading to a kitchen ..." Inside the master bedroom –– where Vincent Gallo used to view the twinkling lights of Fifth Avenue at night –– is a windowless bathroom and two closets, one of which is a walk-in that's almost as big as the compact kitchen.