10 Relaxing Greige Paint Colors For A Soothing Home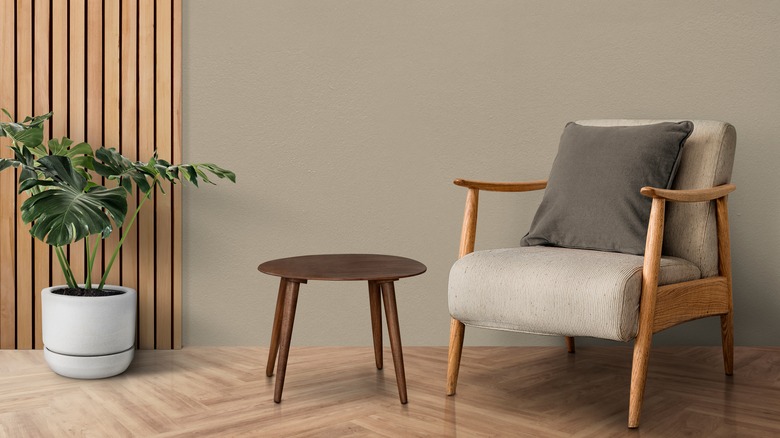 Rawpixel.com/Shutterstock
Greige is the new neutral in town. We know what you're thinking that greige paint doesn't sound like the most charming color choice, but trust us when we say you'll want to pay attention to this classic neutral. The term "greige" comes from a mix of gray and beige hues, and because it's a blend of two colors, certain shades are grayer, while others are more beige, so it all depends on the hue you choose. Greiges are popular among designers and homeowners because of their adaptability and neutral tint, making them easy to combine with different colors and styles, just like Love Remodeled noted.
Greige is both trendy and timeless, liberating and peaceful, so you can do whatever you want with it. It allows you to play with color schemes and bold bursts of pigment. Black, white, charcoal, and warm brown are some complimentary colors that go nicely with greige, but the adaptability of the ideal greige paint color is unrivaled, and it works well with a wide range of furniture and decor. This is a list of the most fabulous greige paint colors so you can incorporate this trendy hue into your house. Hopefully, you'll embrace the gray zones of life and incorporate greige into your interior design.
Agreeable gray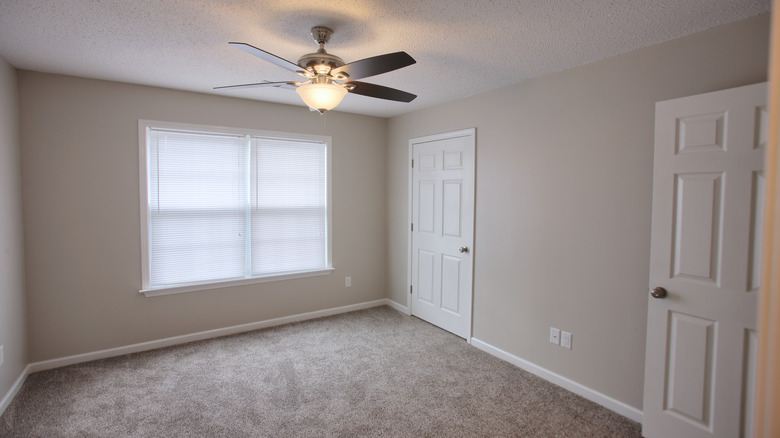 ET Drone Home/Shutterstock
Agreeable gray is a lovely greige paint hue that may be one of the most famous of all. It's a blend of gray and beige with a hint of yellow undertones, leaning slightly more toward gray.
Gray mist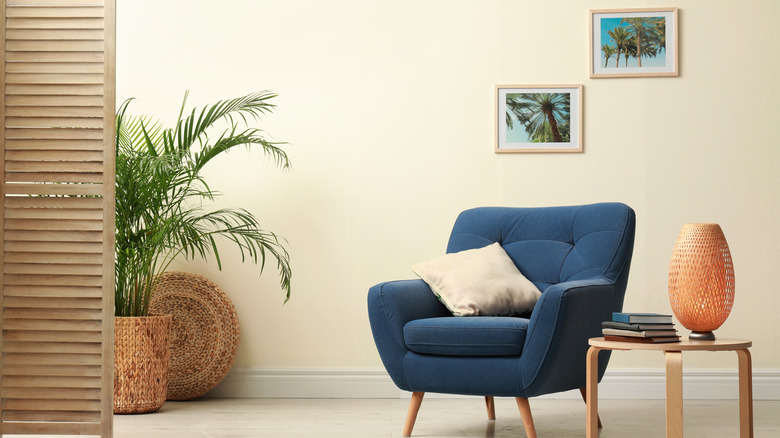 New Africa/Shutterstock
This gorgeous greige does a fantastic job of reflecting light and is an excellent choice for a smaller area or one with limited natural light. It is so neutral that it will complement any brighter or more vibrant accents you have in your home, but it also looks great when surrounded by decor in similar shades and hues.
Revere pewter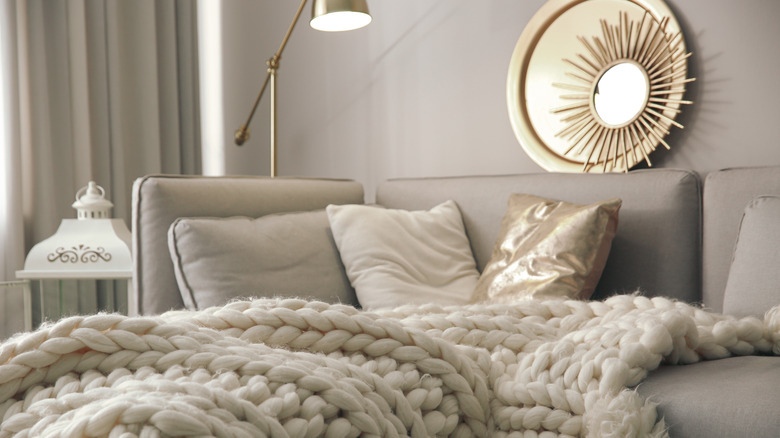 New Africa/Shutterstock
The yellow tinges in this greige paint are warmer than the rest of the color scale, making it the perfect tint for creating a space that feels cozier while also preventing it from feeling smaller. This greige color is a warm, subdued neutral that works well in dining or guest bedrooms.
Mega greige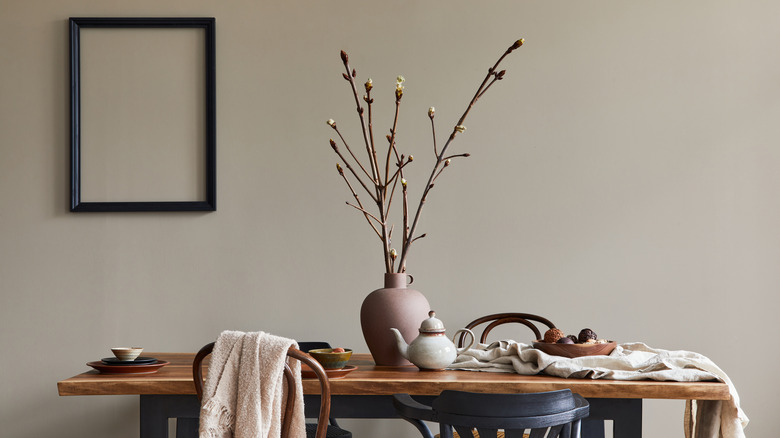 Followtheflow/Shutterstock
Mega greige is a dark greige paint similar to agreeable gray in appearance. It features a fair combination of gray and beige, but it emphasizes beige more than some of the other options on this list. Mega greige works well as an accent wall or a setting where the walls need to make a powerful statement.
Classic gray
Followtheflow/Shutterstock
The use of greige on a white wall is a classic design choice. With an accent wall that showcases the architectural complexity of a paneled wall, this gray beige paint creates a stunning focal point.
Thunder
Photographee.eu/Shutterstock
Thunder is another beautiful blend of beige and gray. It's a touch darker than some other greiges, but its warmth is unrivaled. Thunders slight purple undertone pops in places with little natural light, so it looks fantastic on the bedroom walls.
Cadet gray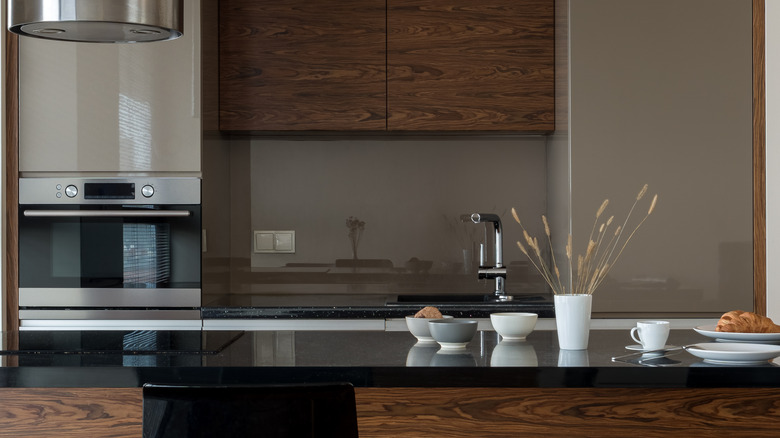 Dariusz Jarzabek/Shutterstock
Darker hues of greige like this cadet gray can transform any area in the house into a soothing haven that absorbs the stress of modern life. This greige hue is soft while still deep and can feel incredibly therapeutic when used in the living room, bedroom or kitchen.
Stonehenge greige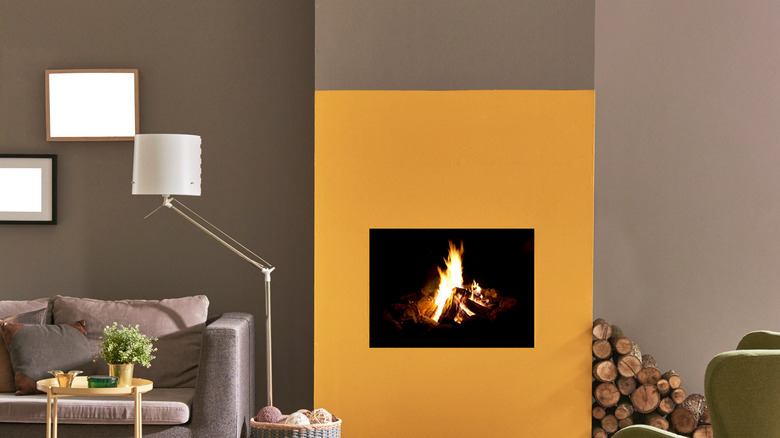 united photo studio/Shutterstock
Stonehenge greige is a light, earthy tint that isn't muddy or heavy. It's the perfect backdrop for cool-toned furniture. If you want to add some depth to your space, paint the ceiling or crown molding a bright white to complete the look.
Pale oak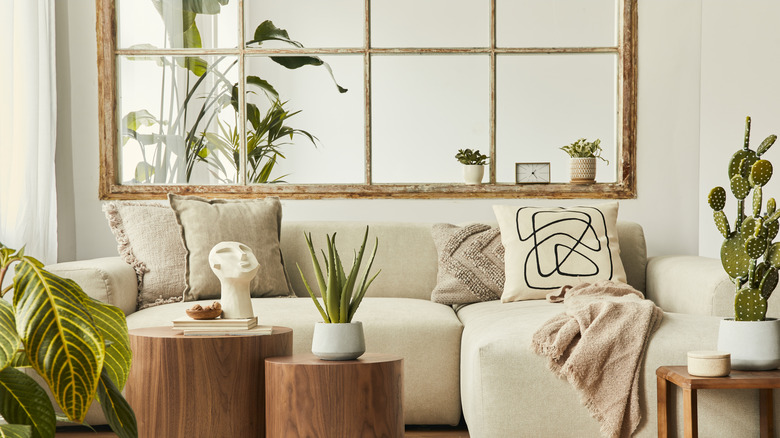 Followtheflow/Shutterstock
Pale oak greige is another lovely, subtle paint color on the lighter end of the greige scale. This hue is sometimes referred to as a "white" tree because of its light color and has a more subtle effect on your walls. However, it also has a slight golden undertone, making it more beige than gray.
Perfect greige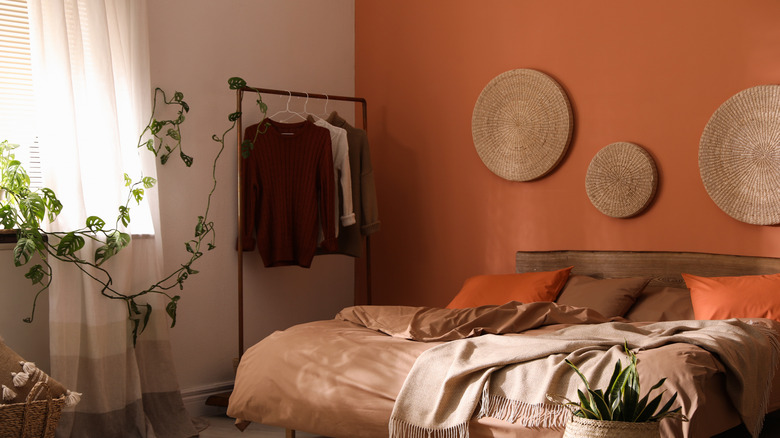 New Africa/Shutterstock
This perfect greige paint is a deeper hue, but it's still a lovely gray-beige blend. This paint color is best suited in wide rooms with plenty of natural light because of its deeper hue. It also has a subtle pink undertone that will stand out more in dimly lit areas.