How Much Does Murder Really Hurt A House's Value?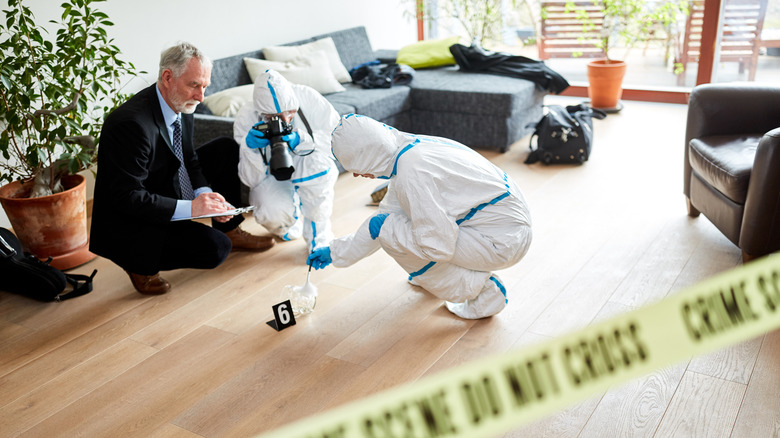 Robert Kneschke/Shutterstock
It's common real estate knowledge that selling a house where a murder has occurred is more difficult than a regular sale. Whether potential buyers are religious, superstitious, or cautious about the dangers of the neighborhood, houses that are known for being the site of a gruesome crime tend to garner a sense of infamy. FX's first season of the wildly popular "American Horror Story" centered entirely around this concept, following a family as they navigate the hauntings happening in their "murder house," which the season is named after.
This phenomenon is, sadly, not exclusive to the world of fiction. In 2014, there was a quadruple homicide in Washington, D.C., tragically claiming the lives of the Savopoulos family and their housekeeper, Veralicia Figueroa, per the New York Post. Originally valued at $4.6 million, the house has recently sold for only $2.6 million and not for lack of the property's attributes. On the contrary, the six-bedroom, seven-bathroom home is very attractive, located in a highly prized area in D.C. In fact, it's just across the street from Vice President Harris.
Why murder houses won't sell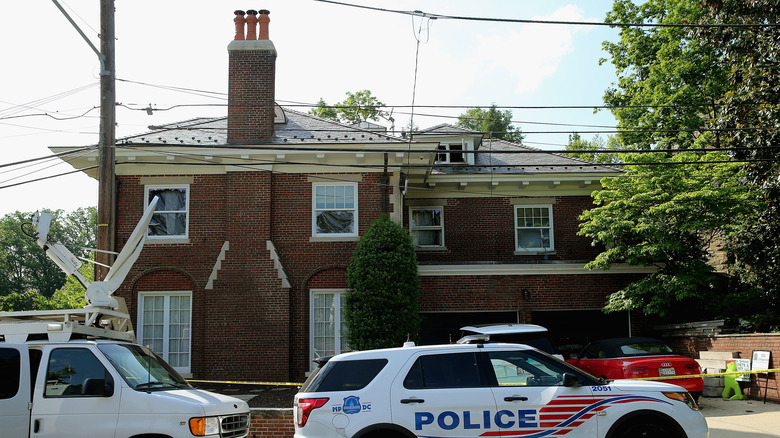 Chip Somodevilla/Getty Images
The phenomenon of houses sitting on the market after a gruesome crime or death is so common that experts have a name for it, according to the New York Post. The National Association of Realtors calls houses like the Savopoulos residence "stigmatized properties," describing the house as being "psychologically impacted" by violent crimes such as murder.
Murder isn't the only crime that impacts the sale of stigmatized properties, though. The L.A. Times reported on a mansion where 39 members of the cult Heaven's Gate committed suicide in 1997. The California mansion was appraised at $1.4 million at the time of the mass suicide but sold in 1999 for just $668,000.
And while it is not federally required for real estate agents to tell their clients if a crime has been committed or a death has occurred in the home, many modern-day internet sleuths are quick to find out on their own, especially with websites such as DiedInHouse. The more gruesome the crime, the harder it is to sell. Whether it's human nature to be superstitious or cautious of previous acts of violence, common investment sense, or something more preternatural, houses that hosted violent crimes and gruesome deaths have a harder time selling.
If you or anyone you know is having suicidal thoughts, please call the National Suicide Prevention Lifeline​ at​ 1-800-273-TALK (8255)​.