Renee Zellweger's Rented Laguna Beach Home Is Reportedly $25K A Month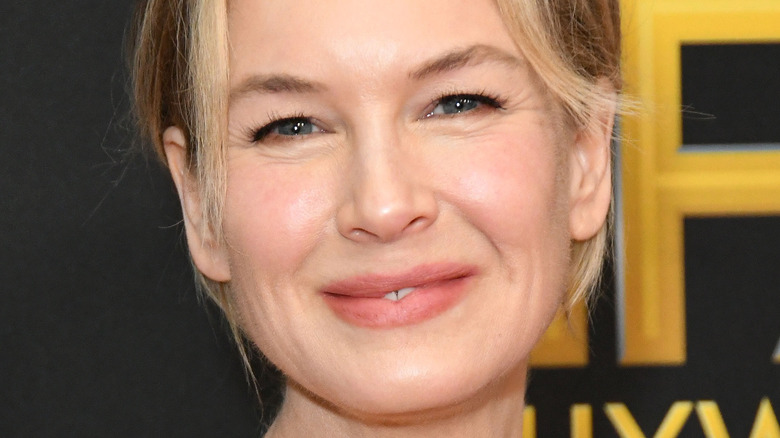 Quinn Jeffrey/Shutterstock
Renée Zellweger may be famous for her award-winning onscreen work in Hollywood, however, she has a reason to be spending a fair share of her time in Laguna Beach these days. In June 2021, Entertainment Tonight reported that the actor was dating TV personality Ant Anstead who happens to live in the area. In the time since, the two have been spotted doing things together, like hanging out at his Laguna Beach home and indulging in PDA while a camera was snapping away. On top of that, Zellweger has been busy making real estate moves, including selling her four-bedroom, four-and-a-half-bathroom Topanga Canyon home in October 2021 for $6.4 million, according to Architectural Digest. She's also found a new home in Laguna Beach.
Granted, it doesn't seem like Zellweger is ready to permanently move in with Anstead, which is perhaps why she's rented a home for herself in Laguna Beach. Of course, this isn't just any ol' home. She's living in a lovely — and pricey — waterfront property that you definitely need to see.
Renée Zellweger's pricey Laguna Beach home is worth every penny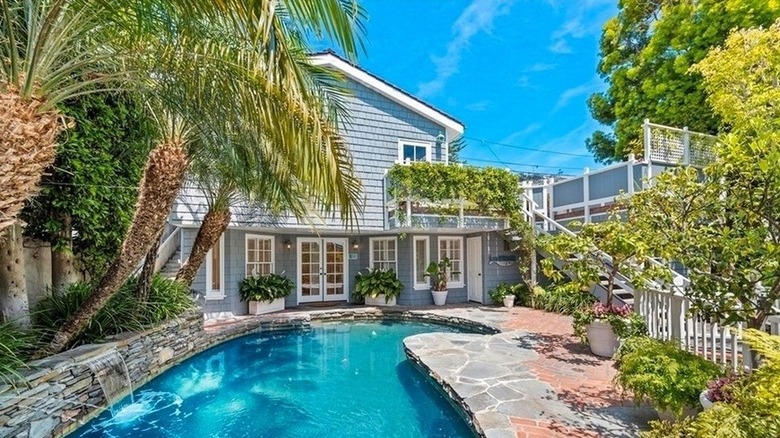 Backgrid
Renée Zellweger may only be renting her home in Laguna Beach, however, if she's looking to stay in the area, the residence certainly sounds like a place where she could happily settle down. It might also be worth buying the home, considering she's already paying $25,000 per month just to rent it, according to Dirt.
Spanning 4,100 square feet over three floors and offering the star three bedrooms as well as three and a half bathrooms, Zellweger can also enjoy open main spaces with features like a fireplace and a pub-like setup that includes a plaid-tiled wet bar and wine cellar. Outside, there's not only a stunning view of the water but also a swimming pool, multiple decks, gorgeous greenery, and a gazebo. That's not to mention the two-bedroom guesthouse which boasts another 750 square feet.
On top of all that, the home happens to be facing Ant Anstead's Laguna Beach abode. That's right; they merely have to cross the street to visit each other, which is undoubtedly helping to keep the couple close in more ways than one. Although, per Dirt, he's currently staying with Zellweger while renovating his home — which, he told People, is "magical" and "the house of [his] dreams" — so it looks like these two might already be living together in a way.