This Billionaire's NYC Home Just Sold For $20 Million Under Asking Price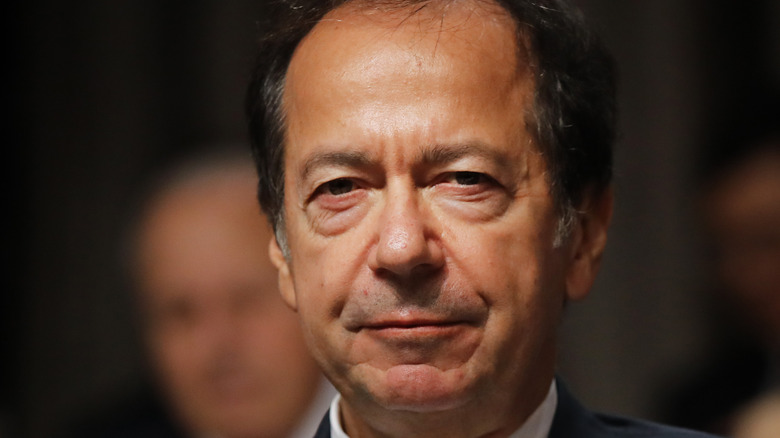 Spencer Platt/Getty Images
Correction 03/23/22: A previous version of this article stated that Frick transformed this property from a gallery into a condo. However, that is not correct. While the museum is located near the townhouse on 70th Street, the museum has no further connection with the property.
Read More: https://www.thelist.com/752047/is-mary-kay-an-mlm/?utm_campaign=clip
Billionaire John Paulson has sold his New York City mansion to artist Adam Weitsman for a striking $5 million, which was $20 million under the asking price, according to New York Post. The mansion was built by photographer and artist Charles I. Berg, according to The Real Deal, and had been on the market for nearly a decade.
Paulson bought the mansion when he was making his way up the fortune scale selling real estate during the 2008 market crash, per New York Post. Now owned by upstate scrap metal recycling mogul Weitsman, he's unsure of what he'll do with the space. He has his own pieces of art that he's made and collected over the years and also has had his own gallery in Greenwich Village. Weitsman has his own recycling company named Owego that he's owned since 1996, which was founded by his grandfather in 1938, per The Real Deal.
French classical property
The mansion sits on 11-15 East 70th St., a stunning French Classical property with 11-foot ceilings and marble flooring. The two-story gallery has an elegant entrance made up of wrought iron and glass just below a stone balcony with a balustrade above, according to StreetEasy. The entrance leads you into the first open floor gallery with its walls covered in art and a couple of sofas sitting in the center. As you walk through, you'll see a marble staircase leading up to the second gallery, where it holds more art pieces.
Close by the gallery, you enter a gorgeous library where numerous books line the walls in their built-in shelves. It also has its own fireplace and multiple gray sofas and ottomans serving as a living area. Adjoining the library is an office that has beautiful views of the garden. The garden is private to the residents and can be accessed from the main floor through the first gallery.