Kylie Jenner Reveals Her New Son's Luxurious Nursery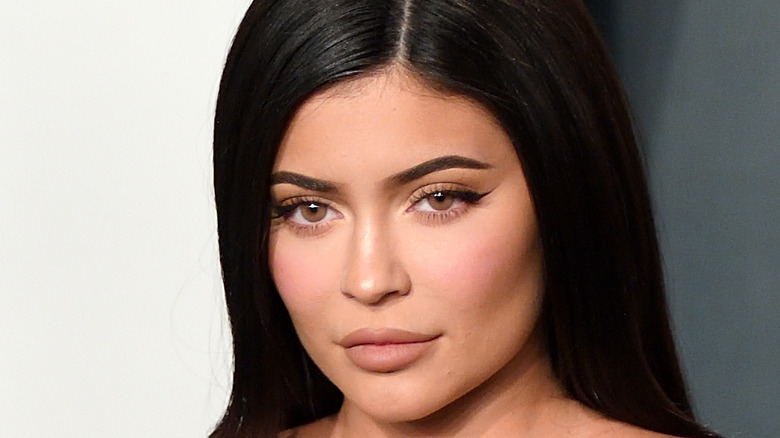 Karwai Tang/Getty Images
On February 2 of this year, Kylie Jenner and Travis Scott welcomed their second child, who she originally named Wolf Webster, though has since retracted, according to People. On March 21, Kylie posted a video on her YouTube channel titled "To Our Son." This is not the first documentary Kylie has put together to celebrate the birth of her children, having posted "To Our Daughter" in February of 2018, which documented her and Travis' relationship, the process of finding out she was pregnant, her pregnancy journey, and the birth of her first child, Stormi Webster. After a pregnancy kept secret from the media, Kylie revealed the first glimpse of Stormi, and later the first view of her son, in the videos, both directed by Tyler Ross.
This newest video showed more footage of Stormi and the other Kardashian children as they experienced Kylie's pregnancy with her, which was not kept secret this time around. Kylie also included footage of her son's room, which is decorated with the flare and luxury expected of a member of the Kardashian-Jenner dynasty.
The newest Jenner's $10,000 crib
Towards the end of Kylie's video tribute to her and Travis Scott's newborn son, she reveals images of his nursery, followed by footage of Stormi looking around her little brother's room. The room is very light and airy, with monotone beige and cream tones. The walls are a very light, creamy white with matching creamy white flooring, and a large window in the room creates lots of natural and bright light.
One of the most noticeable aspects of the nursery is the crib. The crib is white with a slightly modern geometric shape and fits into the soft but subtly glamorous vibes Kylie seemingly aspired to in this room. You could have the same crib as the newest Jenner for a simple $10,000, per Architectural Digest. That's right, Kylie and Travis' newest family member has a crib that costs more than seven times the average mortgage payment in America. The crib comes from Nursery Works and comes in white (Kylie's pick) and natural maple. The crib converts into a bassinet by removing the back panel, allowing it to age with the child. The crib, made in Minnesota, also has two mattress height adjustments. It is clear this member of the Jenner family is already living in the utmost luxury.
A look inside baby Webster's nursery
The luxury doesn't end at baby Webster's crib, though. In the first video still, we can also see a light oak bookshelf, and later Stormi playing with the toys on the shelf, which include a $75 pastel rainbow abacus from Babytot, multiple stuffed animals, and plenty of baby books. To the right of the shelves is a changing and feeding area, with a plush beige armchair, a side table with a diffuser and baby monitor, and acrylic shelves filled with more children's books. There is also a wicker basket in the shape of the giraffe, which Architectural Digest believes to be this $99 one from Crate & Kids.
The changing table is also top of the line, coming from West Elm Kids for $1,600. Kylie also gives us a glimpse of some of baby Webster's more designer toys, such as a teddy bear from Louis Vuitton that is monogrammed in the brand's signature print, currently available on 1stDibs, for a meager $22,756. There is also a walk-in closet full of name brand and designer sneakers in toddler sizes, ensuring Kylie's son will only be seen in top of the line clothes and accessories.