You Can Visit Holly Golightly's Apartment From Breakfast At Tiffany's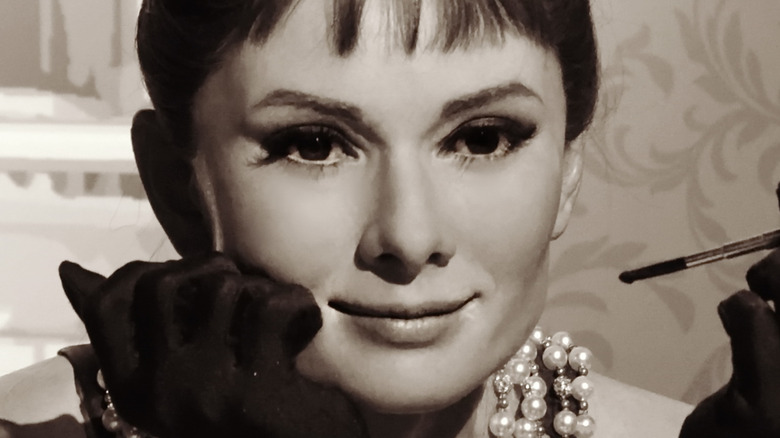 SariMe/Shutterstock
If "Breakfast at Tiffany's" is one of your favorite films, now you can venture to New York City and live out the life of one of actress Audrey Hepburn's most iconic film roles, single girl Holly Golightly. Based on American author Truman Capote's 1958 novella of the same name, the 1961 romantic comedy directed by Blake Edwards became synonymous with Hepburn's "little black dress" as much as the fine jewelry store Tiffany & Co. (located at the corner of Fifth Avenue and 57th Street). Although scenes from Golightly's apartment were filmed on a Hollywood sound stage, the actual exterior shots took place at 169 E 71st Street in Manhattan, per House Beautiful.
Presently, you can stay at the renowned Upper East Side townhouse via Inspirato, an exclusive, member-oriented luxury travel company. Besides the deluxe décor, fireplaces, wine cellar, and wet bar, the fashionable stay includes select hospitality by Inspirato's personal concierge staff, per Guest of a Guest. When you want to relax, bask in the al fresco garden, or have a drink on your choice of terraces. Reinvent the single life in the 21st century with Golightly's classic single-gal pad. To book the chic apartment, you'll need to become an Inspirato Pass holder.
Holly Golightly's Upper East Side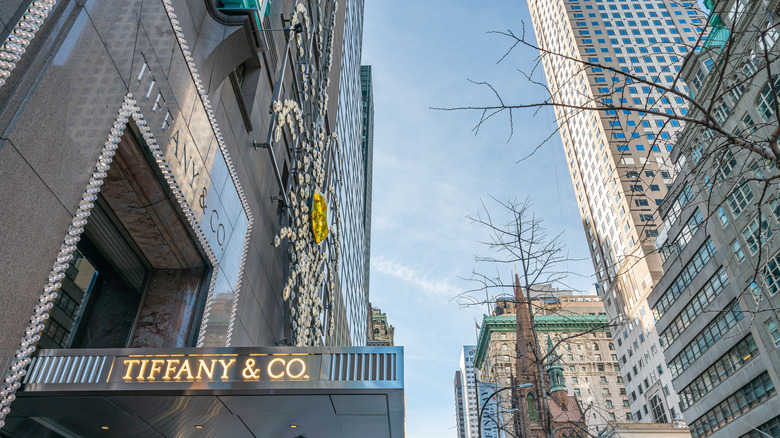 Paula Montenegro Stock/Shutterstock
If you are unable to book a staycation at the iconic "Breakfast at Tiffany's" brownstone, you can still be dazzled by the exterior of the classic townhome and Upper East Side neighborhood. Like Carrie Bradshaw's apartment building exteriors from "Sex and the City" were shot on a set (nearby in Queens), Holly Golightly's exterior steps were similarly filmed on Manhattan's Upper East Side. The UES runs from 59th Street to 96th Street in the well-to-do borough between Central Park and the East River. Known for its admired museums and high-end shops, the UES is one of most established and appealing NYC neighborhoods. Originally known as the Silk Stocking District, neighborhood residents were once labeled as wealthy enough to afford silk stockings in the late 19th and early 20th centuries. Built in 1910, Golightly's townhome on East 71st Street is currently a multi-family residence with approximately 4,500 square feet worth about $4 million, per On the Set of New York.
The posh place is decked with a neutral, minimalistic color palette and spreads out fabulously with five floors, four bedrooms, and five bathrooms. According to Apartment Therapy, there are respectable portraits of Audrey Hepburn, including subtle hues of the signature Tiffany Blue throughout, like on the front door and trim. If you want to experience old New York charm mixed with modern sophistication, visit, or rent Golightly's timeless brownstone — and don't forget your vintage Oliver Goldsmith "Manhattan" sunglasses or your orange tabby cat.