Here's What Vladimir Putin's Alleged $700 Million Yacht Looks Like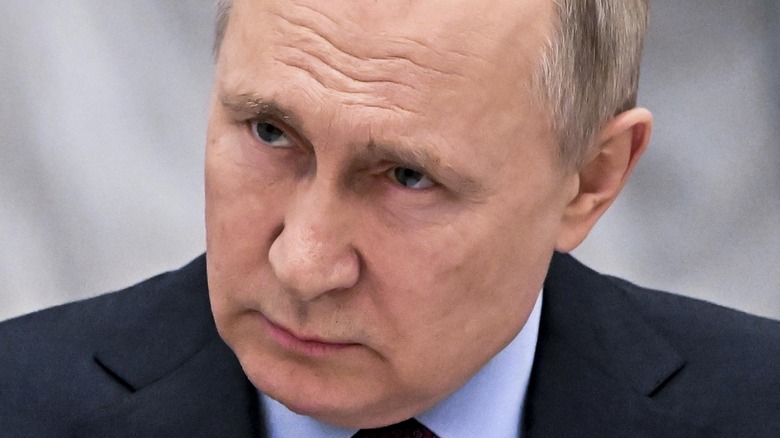 false/Shutterstock
Other than reportedly investing in the purchase and invention of some of the most threatening military power and connections, Vladimir Putin, Russia's very own president, is also a lover of real estate. Nine's analysis of his alleged portfolio revealed to us that Putin owns a $380 million estate in a village in Moscow, a 1960s Valdai residence in the Novgorod region, and a St. Petersburg lake house that allegedly almost got the Russian president burnt alive in 1996.
In another report published by Russia Beyond, the October 7, 1952, born Putin (per Britannica) also has a 1995 Bocharov Ruchey residence in Sochi where he met President George Bush in 2008. The article went on to accredit three classy presidential residences to the 59-year-old Russian: one in the northwest city of Kaliningrad, then a historic building (a presidential office) in the Kremlin, and another in the Novgorod region. Today, we at House Digest will give you a peek at Putin's alleged $700 million yacht that has everyone talking.
A yacht the size of a small city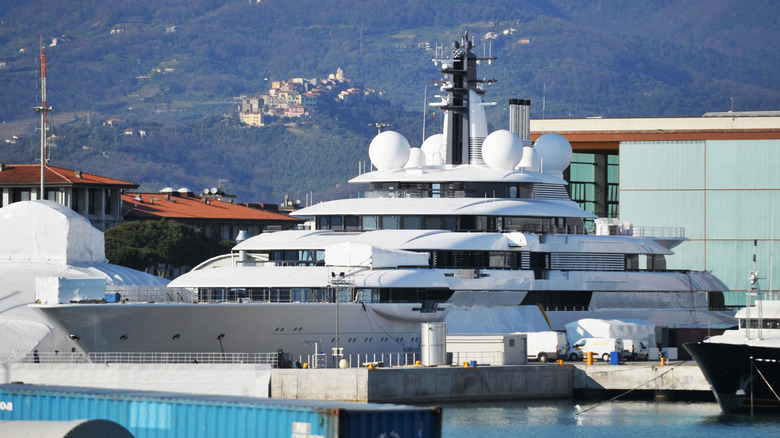 Laura Lezza/Getty Images
Workers at Vladimir Putin's alleged yacht were interviewed by the New York Post and according to them, the 495-foot water sojourning building is like a small city, featuring two helipads, a big theatre, a sophisticated gym, a vast number of expensive swimming pools, several ballrooms for merrymaking, and a spa. One interviewed boatbuilder working in the vicinity even said the surfaces were masterpieces of gold and marble.
And while the captain of the yacht — a British national named Bennett Pearce — denied the claim that the vessel belongs to Putin (via Jalopnik), a post published by The Guardian said otherwise, revealing why Putin may want to keep his ownership of the boat a secret: extravagance. On top of the mentioned features of the 140-meter "Scheherazade" superyacht, it sits on the Tuscan coast of Italy and has six levels of classy decks and oversized living rooms, each with their own dazzling dining area. Could this really be Putin's property, or just another internet buzz amidst the ongoing war?