Here's Where You Can Visit Wayne Manor From The Dark Knight Rises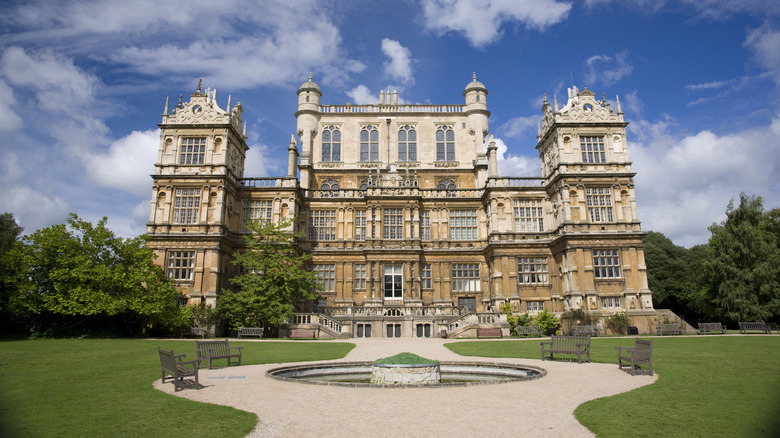 Electric Egg/Shutterstock
"The Dark Knight Rises" is the third and final film in Christopher Nolan's Batman trilogy, with Christian Bale assuming the role of the gritty and haunted billionaire vigilante. Nolan's take on the Batman legacy is arguably one of the darkest, with a heavy noir influence, and undoubtedly successful. "The Dark Knight Rises" by itself grossed $1.08 billion internationally, according to Box Office Mojo.
The 2012 film follows Bale's Batman eight years after the events of "The Dark Knight" (2008) and introduces Anne Hathaway as Catwoman, Tom Hardy as the infamous villain Bane, and Marion Cotillard as Talia al Ghul. It also sees Bruce Wayne returning to Wayne Manor, which was destroyed at the end of "Batman Begins" (2005).
The scenes at Wayne Manor were actually filmed on location at Wollaton Hall in Nottingham, England, according to House Beautiful. The historical building also functions as Nottingham's Natural History Museum and is completely accessible to history buffs and Batman fans alike.
A look at Wollaton Hall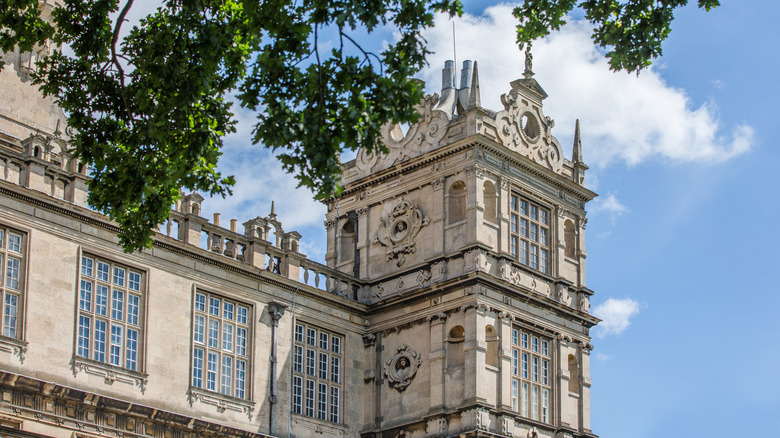 Miraphoto/Shutterstock
Wollaton Hall, located in Nottingham, England, was built in the 1580s for Sir Francis Willoughby and is believed to have been built by Robert Smythson, one of the leading Elizabethan architects. Life imitates art in 1802 when a fire destroyed much of the inside of the large estate. In 1925, Nottingham City Council bought the home and turned it into a museum the next year. Then, in 2011, production began for "The Dark Knight Rises" at Wollaton Hall. Interestingly enough, it is located five miles away from Gotham, Nottinghamshire, which was the real-life inspiration for Gotham City, New York, in the DC Comics series, according to BBC.
The Hall now runs as a museum and wildlife exhibit. General admission is completely free to anyone wanting to visit, only requiring parking for £5 ($6.55) all day. There are a variety of add-ons, such as private group tours, historical tours, and paid access to whatever exhibit is on display at the time. You can also book it for weddings, perfect for the ultimate Batman fan.