15 Colors To Decorate With For A Y2K Aesthetic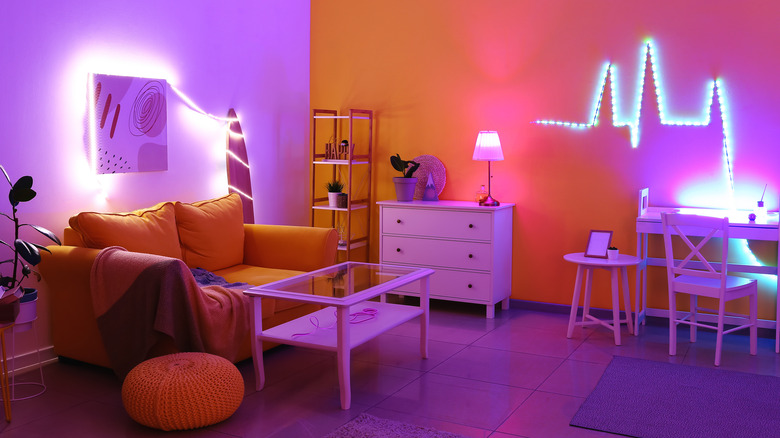 Pixel-Shot/Shutterstock
Decorating a home can come with some callous decisions. Choosing themes, deciding on decorations, and looking for the right colors are just a few tasks at hand, but one unique direction you can go is selecting elements from a Y2K aesthetic. The style was named after the Y2K bug and is best described by a combination of bright colors mixed with a few pale tones.
According to Envato, this pop-culture aesthetic comes back almost 30 years after it first originated in the 1990s. Primarily on TikTok and other platforms, this trend is taking off mainly among those born during Generation Z: It's like they want to capture the vibe that they barely missed out on. This era is undoubtedly back in action by combining booming colors with modern-day trends, so if you feel some Y2K nostalgia, or want to recreate the style in your home, here are 15 color options to help bring this era back to life.
1. Beaming pink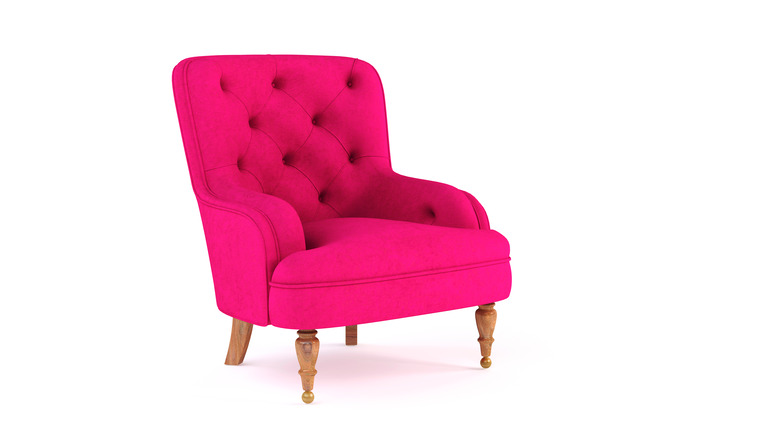 Arkhipenko Olga/Shutterstock
One of the most popular colors for a Y2K aesthetic is pink, specifically a bubble gum pink shade. This color can be great for an accent wall in a bedroom, a furniture piece, or colorful decorations. For a Y2K aesthetic, pair it with blues, greens, or other bright colors.
2. Blazing orange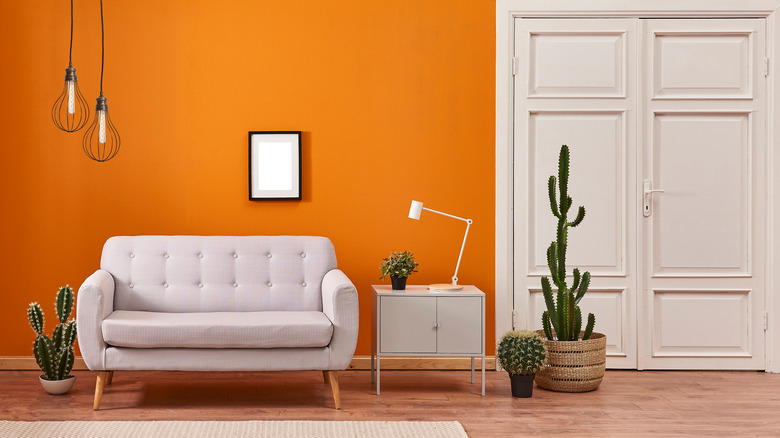 united photo studio/Shutterstock
Any shade of orange is sure to make a room or decoration pop. However, an exceptionally bright shade can go a long way. This hue is best used for decorations or furniture; however, an accent wall wouldn't look bad either. Mixing this color with pales or pinks can help bring this youthful aesthetic into any home.
3. Pale purple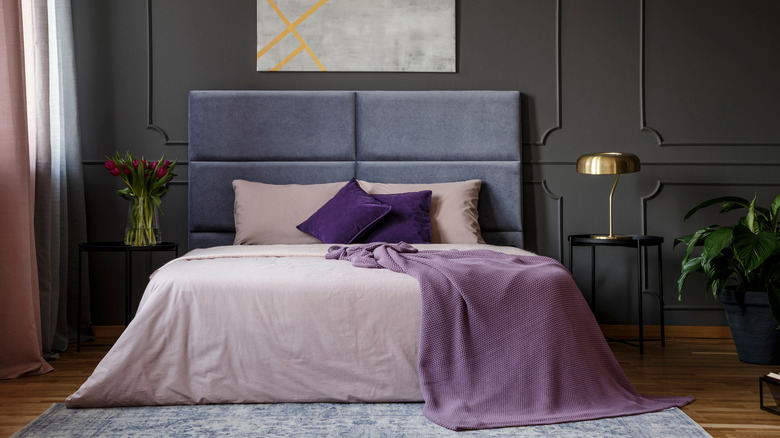 Photographee.eu/Shutterstock
Some Y2K colors have a lighter side as well. For example, a pale purple hue is a brilliant choice to mix into brighter colors to even out the tone. This tint is best paired with an intense purple or equally distributed between other pale tone colors in an accent wall, random decor, or a throw blanket. 
4. Lime green
Much like a bright pink, a bright lime shade of green screams Y2K. Combining shades of purple and other green tones can create a unique balance that gives off that early 2000s vibe. Some options can include a purple bedroom with a lime green bedspread or matching purple and green chairs. Either way, you can never go wrong with this color combo.
5. Icy blue
Daria Marv/Shutterstock
Another bold color option is a bright blue. This specific shade looks incredible with other bright color shades such as orange, pink, and green. Blue is such a versatile color that it can look great as a wall color, furniture, or decorations; no matter what other color it's paired with, a bright blue can go a long way.
6. Basic black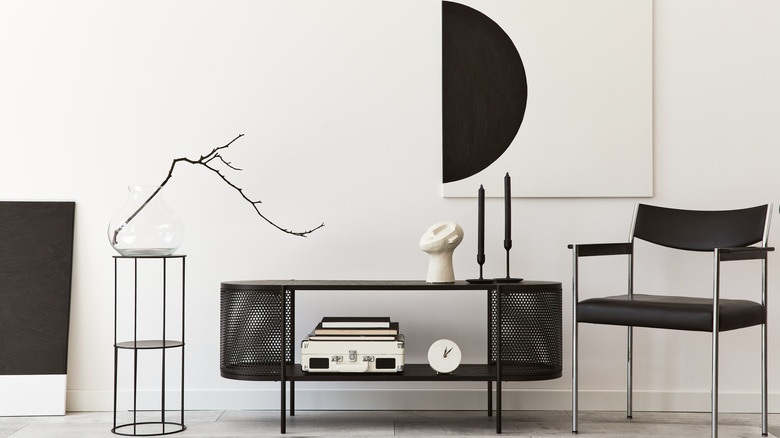 Followtheflow/Shutterstock
As with most things, sometimes simpler can be better. To bring the bright and pale hues together, add some small black decorative items or furniture. This can be anything from a simple chair to a random throw blanket. However, keeping black to a minimum is recommended to not overthrow any bright or pale colors in the room.
7. Roaring red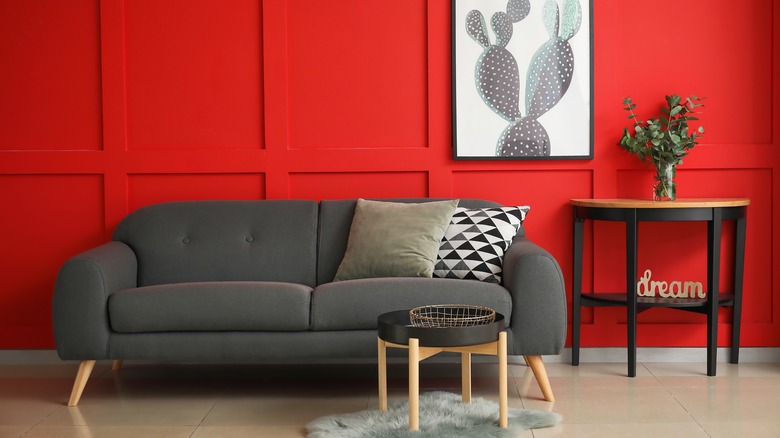 Pixel-Shot/Shutterstock
A bright, bold red is always an excellent option to help bring this aesthetic to the surface. You can pair this hue with many other shades, such as bright orange or pale pink. A simple chair, medium-sized decoration, or accent wall can brighten any room and give it that early 2000s feel.
8. Gentle green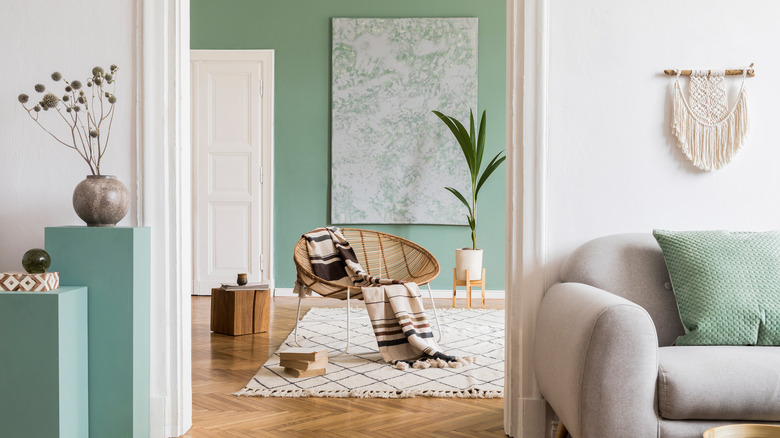 Followtheflow/Shutterstock
You can create a softer aesthetic with a pale green shade. Aside from pairing with other greens, this color looks best alongside different pale colors with only a few bold options. Besides many decoration choices, this color might be a great accent wall, bedroom suite, or desk chair.
9. Popping purple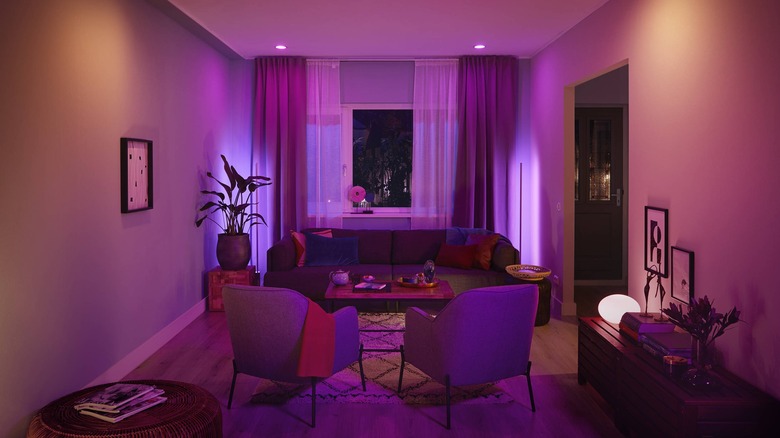 CRYSTAL RICKETSON/Shutterstock
One of the most popular electric colors for this era is bright purple. Commonly paired with a bright orange or any shade of pink, this color is so flexible that you can use it alongside almost any other color. An excellent choice for wall color or piece of furniture, this color is a great first option to transform any room back to Y2K.
10. Ocean blue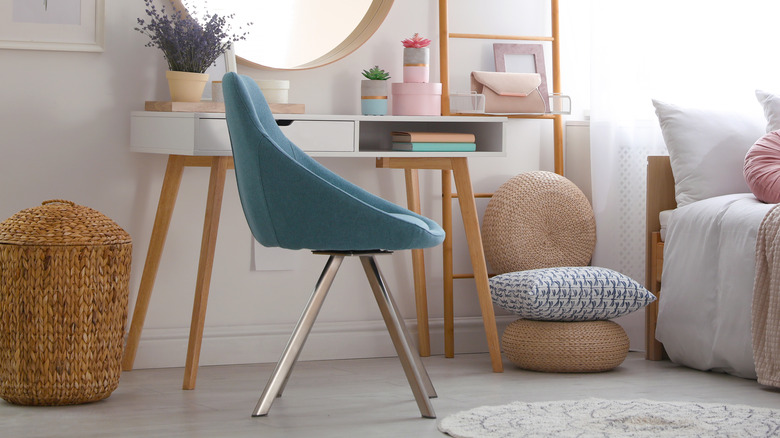 New Africa/Shutterstock
As usual, lighter can be better. Incorporating a light shade of blue into a Y2K theme can give the room a new look. A simple decoration on the wall, a throw blanket, or even a chair is a great way to help round off this aesthetic. This color is also highly versatile and can be used alongside a plethora of other colors in any room.
11. Witty white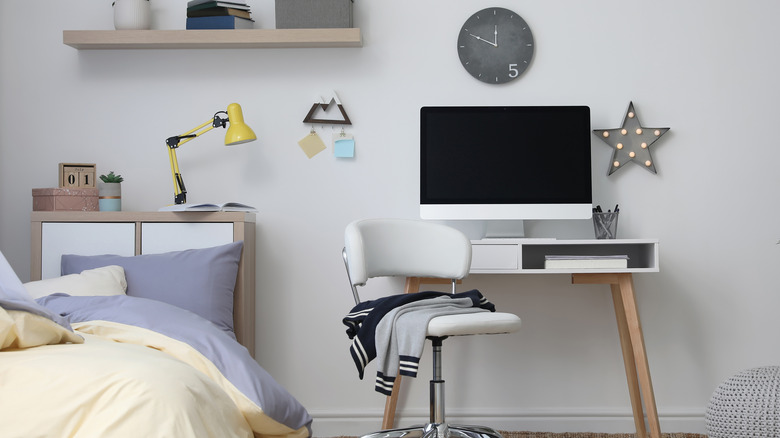 New Africa/Shutterstock
You didn't think we wouldn't include white, did you? Of course, white is a basic color for any aesthetic; however, this simple color shines for Y2K. To begin with, most walls are usually white, so it goes without saying that this color could be used as the primary hue. White can also do well as a color filler, such as on desks, furniture, or anything in the background.
12. Lightning yellow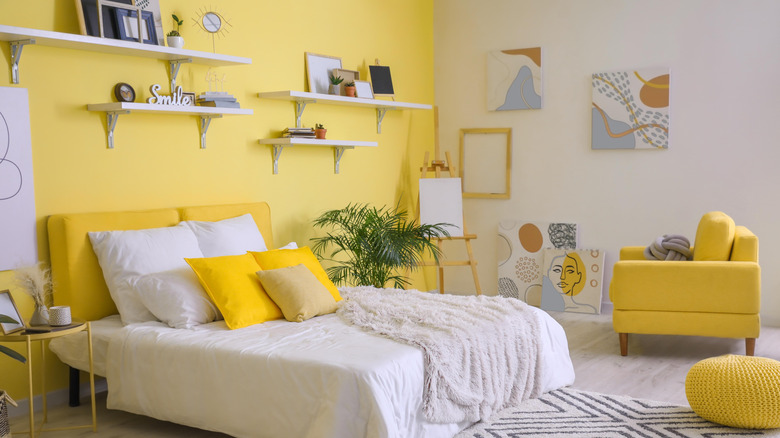 Pixel-Shot/Shutterstock
What's bolder than a bright yellow? Yellow is incredibly versatile and such a fun color to use for the Y2K era. It's a great choice for an accent wall, many types of furniture, and various decorations. However, use this color gently so as not to overpower all the other bright and pale color tones.
13. Pasty pink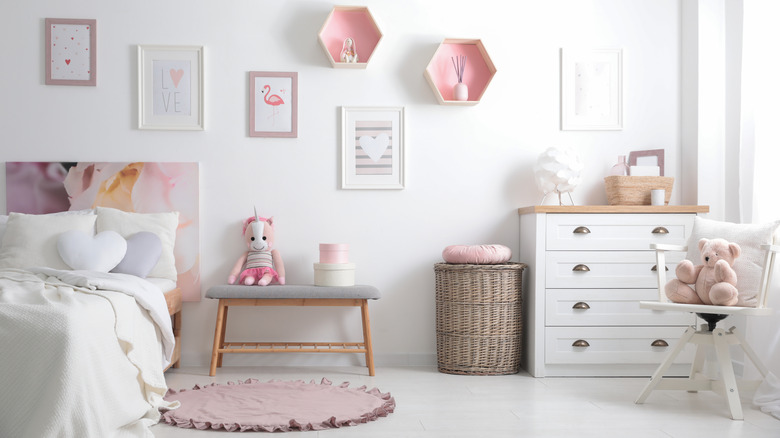 New Africa/Shutterstock
While bold pink is one of the primary colors in this décor style, pale pink shouldn't be neglected. As you might have guessed, this color is excellent when mixed with bright pink and other bold colors, but it can stand on its own as well. Perfect for a full-colored room or just an accent wall, this shade is great for furniture and decorations of all sizes, such as an area rug.
14. Electric green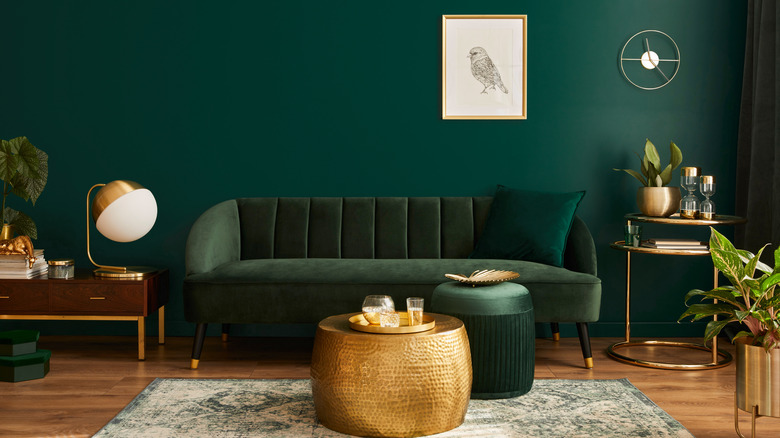 Followtheflow/Shutterstock
As opposed to the bold colors the Y2K style represents, a few dark colors also fit this aesthetic equally. A dark shade of green is a splendid hue to incorporate if used at a minimum. A great accent wall is a fantastic option, but keeping it simple to just decorations is also good. Carefully pairing this color with bold or pale tones can also enhance any room.
15. Gentile gray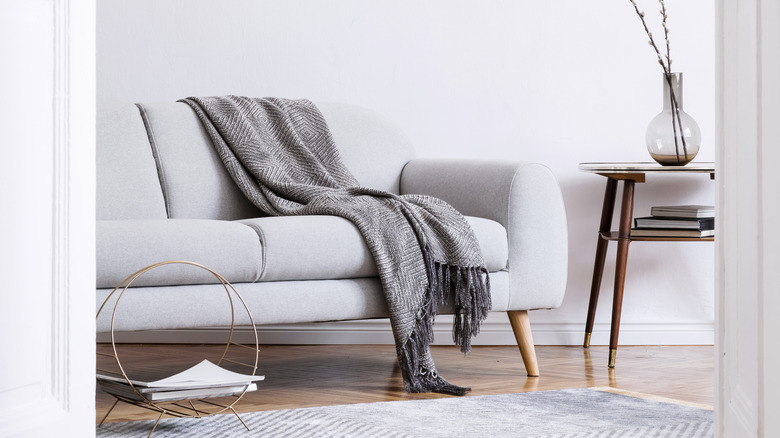 Followtheflow/Shutterstock
A light gray is a great color filler for the Y2K aesthetic. An accent wall is an excellent option for this tone, like with most colors. However, a gentile gray is so simple that you can use it anywhere for any aesthetic. Besides an accent wall, decorations and furniture are also fantastic as they help bring any room together.