Creatives Can Live Rent Free At These NYC Artist Residencies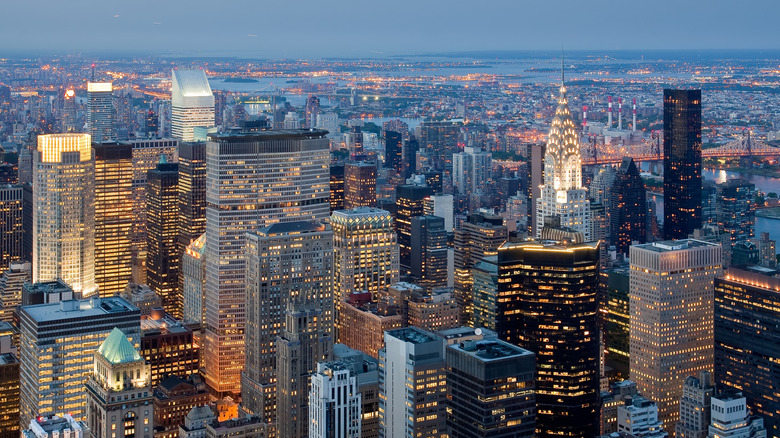 Daniel Arranz/Shutterstock
In this ever-changing world, there is one thing that remains certain. Rent is expensive. While rent is constantly being raised in many locations, the biggest cities, including New York, are getting hit the hardest. The average amount of rent in New York varies depending on location, size, and quality, among other factors. Yet, according to RentCafe, an apartment in the Manhattan area can still cost one over $4,000 a month on average. This is more than many make in one month, let alone all the other basic necessities that one needs in order to live.
However, this doesn't have to be the case completely if you're an artist. Artists willing to live within the New York area can live rent-free for a month and also have the opportunity to work at the same time, thanks to an offer from Governors Island. This luxury island resides south of Manhattan on 172 acres. A representative spoke with New York Post via email, stating that there was a program for artists-in-residence that would allow five creatives to live in this collective workspace for a month. The program includes lodging and meals, as well as a $1,000 stipend paid to each artist.
Collective Retreats and New York City Culture Club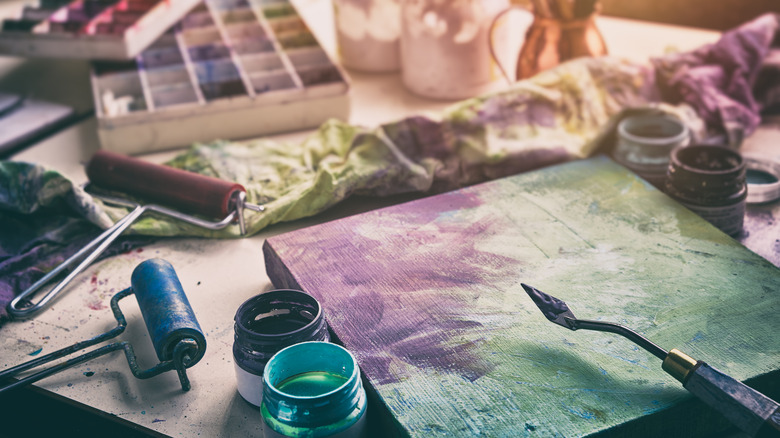 Pedal to the Stock/Shutterstock
This opportunity of a lifetime is being made by a residency collaboration between Collective Retreats and NYC Culture Club. Primarily focused on artists either in performance or outdoor installations, this residency is offering up six positions for 2022. Per New York Post, this residency lasts a month for each artist through the months of May and October. Creating art for guests staying at the resort is just one of the many options artists will be able to do. In-state New Yorkers are encouraged to apply as well as those living out of state as they will be given priority. The only requirement is that the artist applying must identify as "creative."
According to New York Post, applications for this incredibly unique opportunity are being accepted through April 15, so artists need to act fast. NYC Culture Club asks those wanting to apply to submit proposals no longer than one page long as to how they would take advantage of and use this rare opportunity in their work. Artists are encouraged to engage within the community and make use of stage performances and outdoor installations while staying. All housing and meals will be covered for artists as well as being given a stipend. They also ask those applying to include your website in your submissions, as well as links to past projects.