Here's Where You Can Visit The Cullens' House From Twilight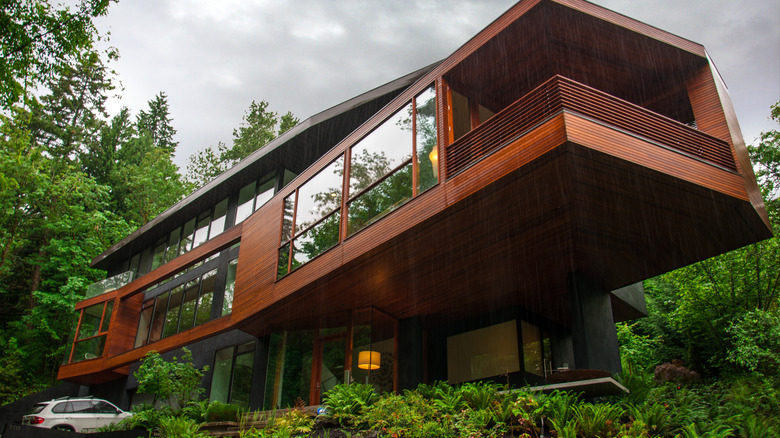 Nick Fox/Shutterstock
"Twilight" has continuously been one of the most talked-about movies for over a decade, especially since the saga of films was added to Netflix in 2021. Quotes from "Twilight" have been made famous through TikTok, with users mimicking how the fictional family of vampires ran in the movie, how the Cullens would act if they were humans, and throwbacks of how fans would dress when the movies were premiering, via Screen Rant. 
The movie "Twilight" was just as popular as the book, but the scene that really grabbed everyone's attention was seeing the Cullens' house for the first time when Edward took Bella to meet his family. The house was hidden deep in the woods, and Edward explained it was so the family of vampires could be themselves without anyone finding out their secret. While the movie claims their home is in Forks, Washington, the actual house is located in Portland, Oregon, according to Fancy Pants Home. The home only appeared in the first movie, and for the remaining movies, they switched to several different homes located in Vancouver, B.C.
A modern contemporary style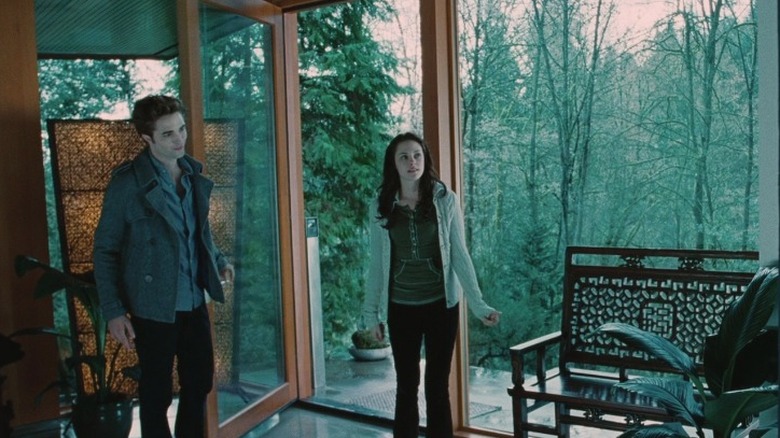 Summit Entertainment
The gorgeous home featured in "Twilight" is owned by John Hoke, a footwear designer for Nike, per Home Design Lover. Nicknamed the Hoke House, this home is designed in a modern, contemporary style featuring a wood-finished exterior, clean lines, and plenty of windows. The home is tucked away in the woods, surrounded by trees and sitting on a sloped hill. To take advantage of the surrounding views, large floor-to-ceiling windows were included in the design of the home. The Hoke House is located in a secluded area, but you can still drive past it to take a picture. 
Many fans of "Twilight" visit the home as an item on their bucket list. In a 10-year anniversary video on YouTube, Hoke explained that he gets visitors from all over the world that stop to take pictures in front of the home. His only request is that fans are respectful when they visit, as Hoke still resides in the home. If you're a fan of "Twilight" and find yourself in Oregon, seeing the Cullens' house is a great pit stop.