You Probably Didn't Know The Coffee Grinder In Your Home Can Do This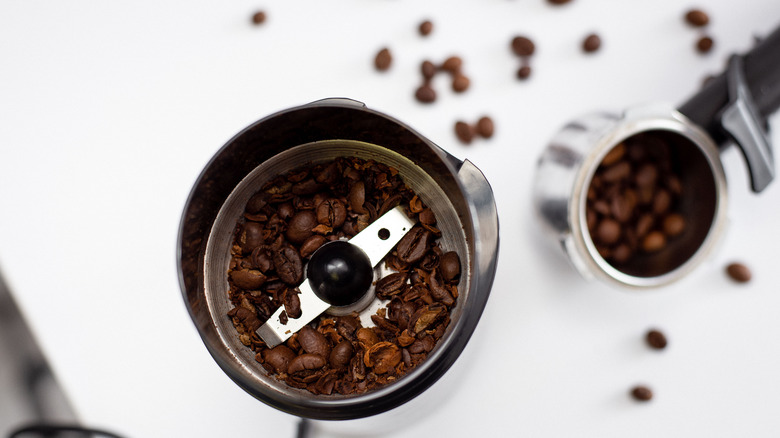 Anna Ratushna/Shutterstock
A coffee grinder can make the difference between a regular ol' cup of joe and the best cup of coffee you've ever had. There are a ton of varieties out there, from the $10 one that does the job to the creme de la creme model you can control with a tap on your smartphone. In its simplest form, the basic appliance is small, doesn't take up a lot of counter space, and is there to help us get the morning going.
Aside from that glorious caffeinated beverage, you probably didn't know the coffee grinder in your home can do all sorts of things. You can grind nuts and spices or, according to My Recipes, a few ice cubes to make the perfect slushie. With frequent cleaning, anyone can benefit from this kitchen appliance, even if you don't drink coffee. Just when you thought a coffee grinder was a single-use appliance, think again.
Food Staples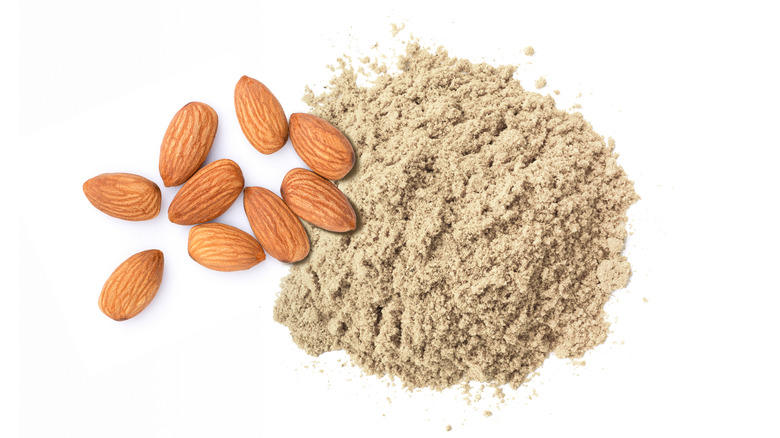 Nikcoa/Shutterstock
There are a lot of food items that can be friends with the coffee grinder. Spices like peppercorn and cardamom are popular, as the big pieces can be ground to a fine powder to add some serious flavors to dishes. Nuts and seeds are also great to grind and can be toppings on breakfast foods and mixed in smoothies. If you are a grilling connoisseur, you can make your own meat and poultry rub. According to Wonder How To, just add some spices, herbs, and garlic to make a paste ready to use.
You can also finely grind pantry staples like flour and salt, and even make powdered sugar in the coffee grinder. Some recipes call for these items to be finely ground, and the coffee grinder can do a great job at getting it at the right consistency. If you are more of a tea drinker than coffee, try making your own tea blends in the grinder. You may find your new favorite!
Non-Food Items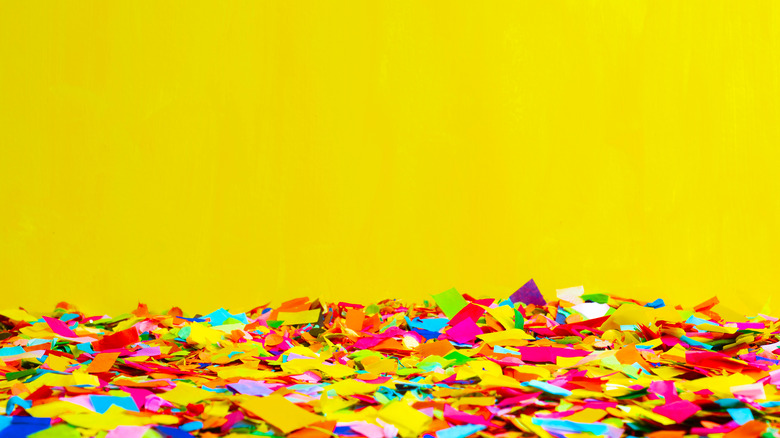 Mar Fernandez/Shutterstock
Here are some fun items that you probably didn't think you could use the coffee grinder for. This awesome appliance can also be used for non-food items as well. Want a simple way to make your home smell nice and fresh? Make your own potpourri in the coffee grinder, according to Kitchen Infinity. Add dried flowers, herbs, spices, and anything else you like to make your own custom blend.
Have a party to go to and think confetti would make a nice touch? Kitchen Infinity has a trick for that too! Add a few pieces of fun colored paper and let the coffee grinder go to work. No cutting is required.
We love this simple appliance for helping to deliver an amazing cup of coffee. If you are looking for a new appliance that is easy to use and has multiple functions for food and non-food items, we hope you consider adding the coffee grinder to your kitchen stash.