Do Homeowners Get To Keep The Furniture On Fixer Upper?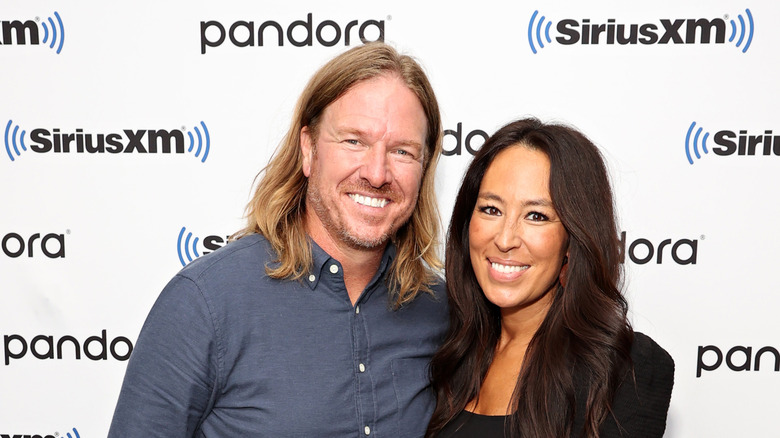 Cindy Ord/Getty Images
Every home renovation show ends with a big reveal of a beautifully remodeled and decorated home. But do the homeowners get to keep the furniture? In an archived Q&A with Joanna Gaines on the Wayback Machine, the co-host and interior designer of "Fixer Upper" revealed that the furniture was only there for staging. The homeowners had the opportunity to purchase the furnishings, but it was not included in the renovation budget. If they chose not to buy them, it was cleared out by the production staff.
In this Q&A, Gaines also answered questions about the original "Fixer Upper," which aired from 2013 to 2018. Since then, she and her husband, Chip Gaines, have left HGTV to their own network, where they host a reboot of the show: "Fixer Upper: Welcome Home," via Distractify. The Magnolia Network took over the DIY Network and is a part of Discovery. Likely, this reboot will still follow the original format, where the furnishings aren't a part of the budget.
The big reveal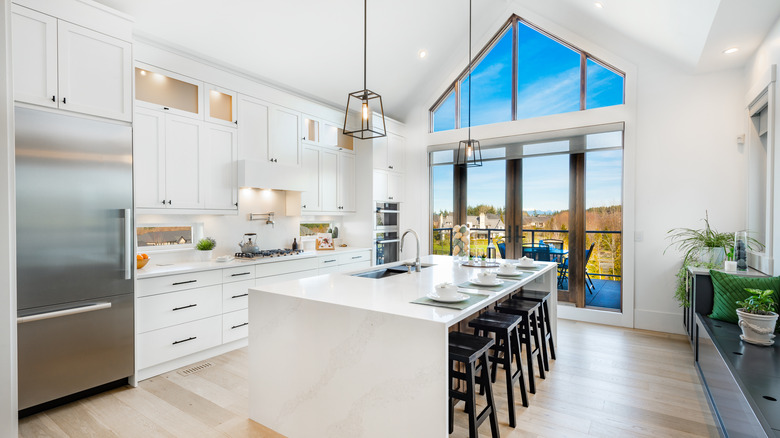 Sheila Say/Shutterstock
Joanna Gaines explained that she decorated the homes on "Fixer Upper" with furniture pieces that weren't part of the budget to show her clients how to use their newly-renovated spaces. She also mentioned in the Q&A preserved by the Wayback Machine the number of clients who already had their own furniture before the renovation and how she chose a few of their pieces to stage the home for the big reveal.
A big part of "Fixer Upper" saw Gaines commissioning custom pieces as gifts for the homeowners and incorporating them into the design of the home. In the episode "A Big Fix for a House in the Woods," "Fixer Upper" client Jaime Ferguson spoke with blogger Rachel Teodoro about her experience on the show. Ferguson explained that she had to choose which pieces of furniture she loved the most by the end of the renovation process because the budget was already expended. Of course, she bought three furniture pieces and kept the custom-made items that Gaines made for the Fergusons' music room. Ferguson also expressed how excited she was to see the pieces from her original furnishings that Gaines included in the final reveal.