How Trend-Seeking Shoppers Are Hurting Target's Sales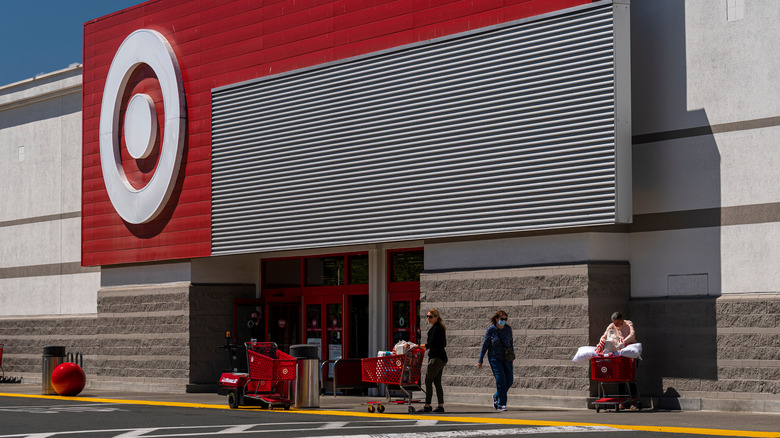 Bloomberg/Getty Images
This year is not panning out to be as profitable for Target as they had hoped. In fact, the big-box chain has been stymied by changes in shoppers' spending habits. Worse yet, they are left with a large amount of extra inventory that can't be sold or stored due to lack of space.
What caused this odd phenomenon when sales were holding steady not too long ago during the pandemic? During the course of the shutdown, many individuals shifted their attention and extra time toward home improvement projects, home entertainment additions, and kitchen upgrades, according to Quartz. This trend, combined with stimulus payments that provided the spending money, led to an increase in sales of appliances, game systems, furnishings, television sets, and other home goods. However, the tide has turned, and Target has reported a drop in net income during the first quarter of 2022 — a 52% decrease compared to the first quarter of 2021.
Contributing factors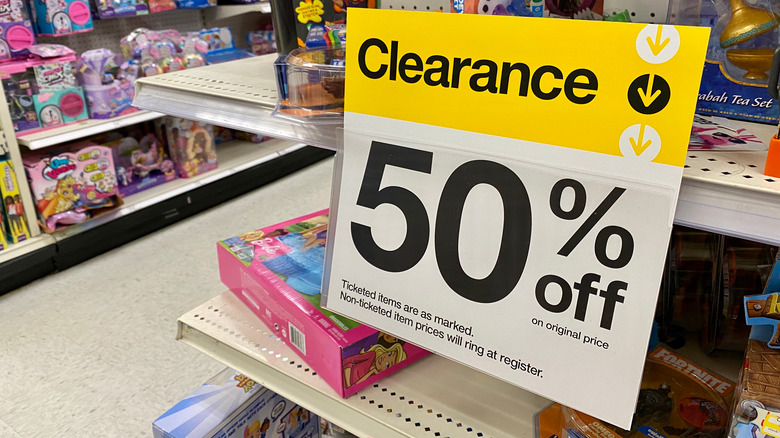 ZikG/Shutterstock
As quoted in his comments to Quartz, Brian Cornell, CEO of Target, expressed his shock and dismay at the current situation. "While we anticipated a post-stimulus slow-down and we expected consumers to continue refocusing spending away from goods and into services, we didn't anticipate the magnitude of that shift," he said.
Along with navigating through the post-stimulus era, customers are dealing with rising inflation and an increase in fuel costs, which contribute to higher prices. In turn, their spending has shifted from high-ticket items to daily necessities like groceries. This has left large chain retailers, like Target, in a bind with storing products that already created a dent in their revenue with the elevated cost of shipping and supply chain issues. Basically, the stores over-ordered some of the more expensive items (appliances, patio furniture, televisions, etc.) that were previously running short because of the supply chain, thinking that there was still a demand for such goods. 
Now the corporation is stuck with a high price tag for storing the items along with increased freight costs that don't appear to be waning any time soon. In the meantime, Target has slashed prices to alleviate the dilemma of stocking and storing inventory. However, they might not be the only retailers to suffer from this trend — Yahoo! Finance reported that retail spending is decreasing due to higher consumer prices and less available spending money.