How Lil Jon Ended Up With His Own HGTV Show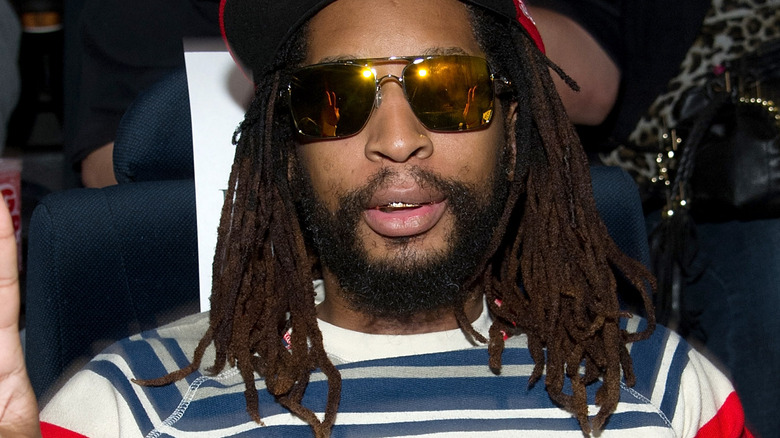 John Sciulli/Getty Images
Jonathan H. Smith, popularly known as Lil Jon, the former frontman of Lil Jon & the East Side Boyz rap group and Grammy award-winner, is now leading a home reno series on HGTV. The American rapper and "Turn Down for What" crooner who got featured in Usher's 2004 single "Yeah!" is teaming up with acclaimed home design expert Anitra Mecadon, who was the host of "Mega Dens" in 2011, per TVOM. The duo named their new show "Lil Jon Wants to Do What?"
According to Gossip Next Door, Mecadon is not new to the home renovation scene; she's appeared on shows such as "Hotel Impossible," "All American Handyman," "Behind the Build Dream House," and "The Early Show." On the other hand, Lil Jon was reportedly credited for single-handedly remodeling his house, installing a hookah lounge, backyard zen waterfall, and other cool features, per TheThings.
According to Page Six, "Lil Jon Wants to Do What?" is slated to air this summer in Atlanta as a fulfillment of one of the rapper's dreams. If you're wondering how the American rapper was able to carve a home modeling series on a popular network, get the full scoop below.
Here's what Lil Jon has to say
In an interview with The Hollywood Reporter, Lil Jon shared the origin story of "Lil Jon Wants to Do What?" While working alongside Anitra Mecadon on a 100-year-old tequila bar project in his home, they both figured out they would make an excellent team on a home reno show. But this is not a new interest, Lil Jon says — the passion for architecture and interior design has always burned bright within him, sighted on Laughing Place.
TheThings commented that the rapper's love for art goes beyond music, citing he is an avid landscape architecture hobbyist. And while many HGTV viewers may be skeptical about spending their time watching a rapper design homes, the talented musician has promised to show a different side of himself. He assured that coming up with out-of-the-box ideas to fit each homeowner on the show would not be a problem with his creative designer hat on. 
Realtor has given us a peek at how the show will unfold, starting with the remodeling of an upstairs space belonging to a couple in Atlanta. The project, which has a budget of $150,000, will take HGTV viewers on a transformative journey. The first episode will see the hosts revamping an unfinished upstairs space into a chic Mediterranean-style guest suite and upgrading a backyard. We hope you tune in because we will be watching!