Homeowner Reveals How Fixer Upper Home Renovations Really Hold Up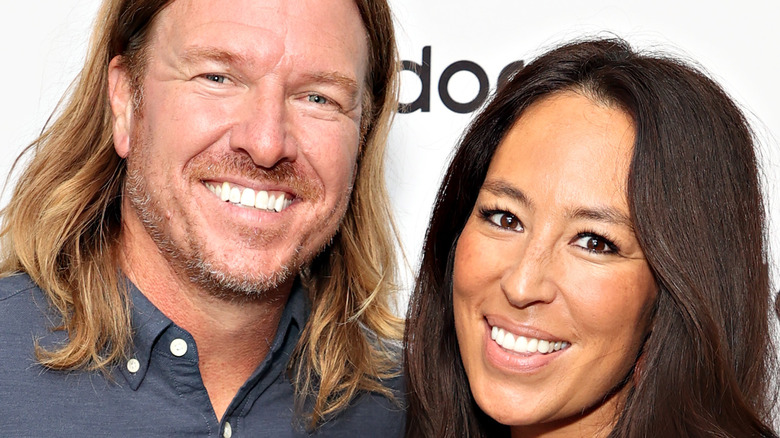 Cindy Ord/Getty Images
Home renovation experts Chip and Joanna Gaines are well-known for their stellar remodeling efforts throughout Waco, Texas. Long before they debuted on HGTV in 2012 on one of our favorite shows, "Fixer Upper," the sweet couple had been in the business of rehabbing and redecorating all kinds of houses, bringing the glory back to multiple residences. 
However, beyond the glitz and glamor of the show, some viewers may wonder: What happens when the lights are dimmed and the camera stops rolling? We mean, no one wants to spend a ton of money on a home renovation only to desire something different shortly after — or even worse, have difficulty re-selling it when that time comes. Fortunately, it appears that at least one of the Gaines' renovations has actually held up pretty well. According to Pure Wow, homeowner Kristie Bass purchased a home that the couple renovated in 2014, and the remodeling held up to the point that she didn't feel the need to do much to it. How cool is that?
The one change the new homeowner made
"The Little House on the Prairie" — which Chip and Joanna Gaines renovated during Season 2, Episode 1 of "Fixer Upper" – has been through several hands. Originally, the residents hired the Gaines to remodel their home, and shortly after they sold it to Kristie Bass, who now rents out the property. "Chip and Jo did a great job transforming this home," she explained in an interview with Pure Wow. "It went from an outdated, run-of-the-mill [property] to a trendy and charming one-of-a-kind home."
The original residence was, as Bass described it, was "outdated and choppy ... closed in and [offered] very little natural light." To fix this, the Gaines opened up house by removing a wall, which added a focal point. Additionally, the one improvement that Bass had done is outside. "The only substantial change I have made to the house is adding a huge back deck with patio seating, outdoor lighting and fencing to the backyard," she continued. Other than that, everything, down to the furniture is still the same. Due to the job well done by the Gaines that's proving to be quite timeless, Bass concluded that "I am blessed and honored to call it mine."